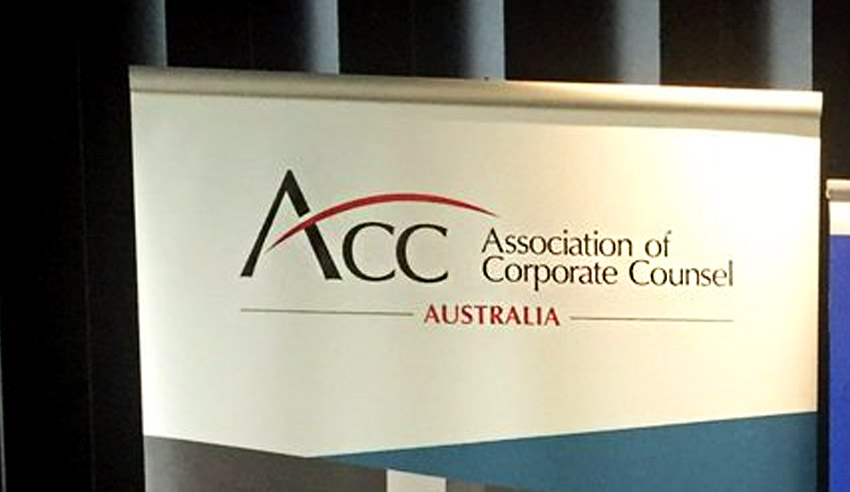 New research shows the extent to which corporate counsel will go directly to barristers for their expertise, and their reasons for doing so.
The 2019 In-House Counsel Trends Report, undertaken by the Association of Corporate Counsel Australia, was completed in August of this year by 363 respondents from across a range of industries, and aims to provide insight into "consistent and emerging challenges, working conditions and practices" of and for in-house legal teams across the country.
According to the report, "barristers are often briefed for their expertise in advocacy, the litigation process, as well as their strength in dispute resolution, both judicial (and non-judicial)."
"With the ability to quickly and economically identify the crucial points of a matter, in-house counsels often seek a barrister's advice directly in order to better manage risk and respond to issues."
When asked how often they directly briefed a barrister in the past year, 55 per cent said they hadn't, 31 per cent said they did so one to five times, 5 per cent said they did so more than six times, and 9 per cent were unsure.
The reasons given for directly briefing a barrister have "changed little" since the last survey, ACC Australia noted, with the most popular response being to gain specialist expertise (34 per cent), followed by being more cost-effective (29 per cent) and thirdly, to seek the benefits of having direct advice (15 per cent) and time efficiencies (14 per cent).
Elsewhere, respondents said they would directly utilise a barrister if there was a need for quick advice (8 per cent), to enhance the organisation's decision-making (5 per cent), due to resource limitations (4 per cent) or based on personal relationships (3 per cent).
The report also found that the reasons why in-house legal departments will utilise a NewLaw firm have evolved over the past year, but there remain numerous barriers to choosing such firms for work.
In last week's episode of The Lawyers Weekly Show, barrister Kate Eastman SC discussed how best corporate counsel can ensure equitable briefing for barristers, in light of gender disparities.