Goodbye job applications, hello dream career
Seize control of your career and design the future you deserve with
How corporate counsel can help achieve gender parity with barrister briefings
There still exists a disparity in the volume and value of briefs for barristers based on gender, and there are ways that those in-house can help ensure parity, according to one barrister.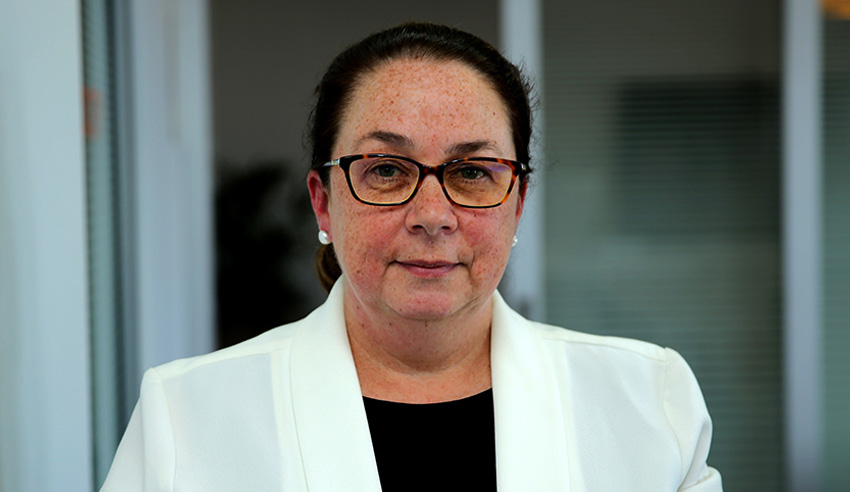 The findings
You're out of free articles for this month
To continue reading the rest of this article, please log in.
Create free account to get unlimited news articles and more!
According to the newly released Equitable Briefing Policy Annual Report from the Law Council of Australia, female barristers still lag behind their male colleagues in the receipt and value of briefs.
The findings from what is the second year of such reporting were that of the 23,170 briefs reported, female barristers received only 5,739 (25 per cent) of said briefs. More troublingly, women received $85,285,520 in fees reported by briefing entities, or 17 per cent, compared to men who received 83 per cent.
"In other words, as a group, male barristers received approximately three times as many briefs and five times the value in brief fees as their female counterparts from equitable briefing entities," the Law Council wrote.
Elsewhere, barristers reported that 274 (55 per cent) of the junior barristers who appeared with them were female, while 109 (23 per cent) of the senior barristers who appeared with them were female. Barristers also recommended female barristers in 409 or 61 per cent of current matters and female barristers in 607 or 60 per cent of new matters.
Increases were seen in the representation of female barristers in all four of these major reporting categories between the first reporting year and the second reporting year, the Law Council noted.
"Briefs to female barristers increased by 5 percent and fees to female barristers increased by 2 percent between the 2016-2017 and 2017-2018 financial years, as reported by briefing entities," it said.
"In the same time period, barristers reported a 3 percent increase in appearances with female barristers and a 1 percent increase in recommendations for female barristers overall."
VIEW ALL
What in-house counsel can do
When asked how in-house teams can assist in ensuring greater parity with barrister briefings, Kate Eastman SC – while speaking on The Lawyers Weekly Show – said that one thing general counsel and in-house lawyers can do is to look at when and how they might be able to brief directly.
"Not all barristers need to be briefed directly through a law firm. They can be briefed directly by in-house counsel. And, in that respect, if in-house counsel want to know more about barristers, they can ring the barrister's clerk, they can ask to come up and to meet the barristers, they can really do their due diligence on the barristers and find out more about them," she advised.
"There's lots of ways in which you can find out about barristers. Most of us have a profile on the bar associations websites. Most of our chambers have websites. There's a lot of information out there, some barristers publish papers, or if you're really interested in a barrister and you want to know what they look like and how they're going to be in court, ring and ask the clerk, 'Is Kate Eastman going to be in court in the next week? I want to check her out'. And the clerk might say, 'Yes, she's going to be in the Federal Court on this day'."
"And if you've got the time and you really want to see how they're going to perform, go up and watch them in court. So, there's lots of different ways that you can find out about barristers. The nature of our work is often very public in the sense that what we do is in court, we're for the most part in open court so people can come and see us in action if they wish."
The approach to be taken, Ms Eastman outlined, is not vastly different to what lawyers in BigLaw or SME firms should be doing.
"The first thing would be to ask how do we make our decisions around briefing? So, for the law firms, sometimes the firms make their recommendations to the clients and in other cases the clients will come with a fairly clear view about who they wish to brief," she said.
"If the solicitors are in a position of making recommendations to the client about who they might brief for the matter, then one would hope that the solicitors would turn their mind to the nature of the matter, the types of issues and the skills that you need from counsel. And those skills might be written skills. How good are they in writing submissions or advice, etc, or they might be skills in evidence preparation, or they might be skills in preparing a witness or they might be cross-examination skills."
Often, Ms Eastman continued, "we're told with equitable briefing, well, we'd love to brief women, but we can't find any. [But] finding barristers is not too hard".
"Develop a list, have a list in advance, think about who might be new and if you've got trusted barristers, particularly senior counsel and you trust the senior counsel's judgment, ask senior counsel for some recommendations and specifically say we just don't want the same people, give us some new people," she said.
"It forces you in a sense to look beyond just what's convenient and easy."
To listen to Jerome's full conversation with Kate Eastman SC, click below: