Goodbye job applications, hello dream career
Seize control of your career and design the future you deserve with
In-house teams 'struggle' with chats about career
There are a handful of ways that in-house lawyers can work towards more senior positions – corporate counsel just need to be better at having vocational conversations, argues one senior professional.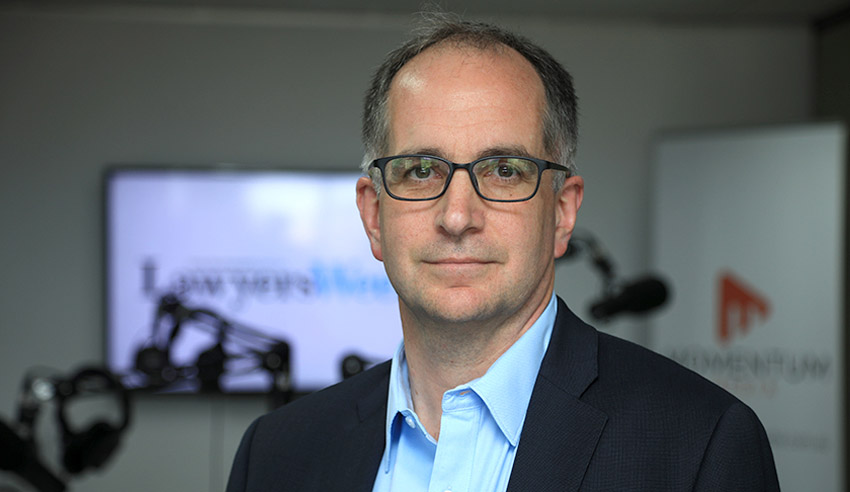 Last week on The Corporate Counsel Show, Canon Australia chief legal counsel David Field was asked how he responds when he gets asked about progression towards a general counsel role, and what advice he gives.
You're out of free articles for this month
To continue reading the rest of this article, please log in.
Create free account to get unlimited news articles and more!
He said he doesn't get that question, and  that's an analogous issue that the in-house teams "struggle, in my experience", with talks about career path and development.
What he ends up talking to professionals about, he explained, is how best those counsel can "work toward progression" in order to get their own general counsel gig.
"Typically, the way I would describe that is – when you look at a career trajectory for an in-house lawyer, when you start out – you're probably more of a technician and precision and accuracy are your stock and trade," he said.
"As you progress up the career trajectory, it's towards increasingly being a manager, and then to a large extent it's about allocation of resources and prioritisation in some cases what you choose not to do and more of that managing a portfolio of risk, deciding the things that you're not going to worry about and the places that you are going to focus because you can guarantee there'll be more issues than you can resolve."
Then, progressively, one's leadership capabilities become more important, Mr Field explained.
"And, in leadership, it's really much more about culture and how you set the cultural settings. If you think about it, if the cultural settings aren't right, then you can be driving an enormous volume of bad volumes in the business where you're constantly putting out fires because the incentives aren't right," he reflected.
"The messaging from management isn't right. The words that are being used aren't right. And so, your role is much more around trying to guide the organisation in relation to who it wants to be and what its brand stands for and how you use the legal resources to try to direct that."
VIEW ALL
As a result, a general counsel can only be successful, he submitted, if they employ a suitable combination of common sense and empathy in one's management style.
"I think the ability to actually, to understand your clients and understand what they want and understand what's important for them, I think that's very, very important. And, understanding what's keeping them awake at night, understanding what they're fretting about and just being able to demonstrate that you are a safe pair of hands," Mr Field mused.
"You do take leadership, you do take ownership, you proactively step up to the problems and you call things out, you have the tough conversations around things that we shouldn't be doing. You [help guide] people in the right way with the right bedside manner into back onto the right path that's going to deliver value for them in the medium to long term."
To listen to Jerome's full conversation with David Field, click below: