Goodbye job applications, hello dream career
Seize control of your career and design the future you deserve with
CEOs need transparent, trustworthy GCs
In the current environment, CEOs will require general counsel to not only be increasingly involved as primary advisers on legal and regulatory issues but also on ethical, risk and policy concerns, argues one chief executive.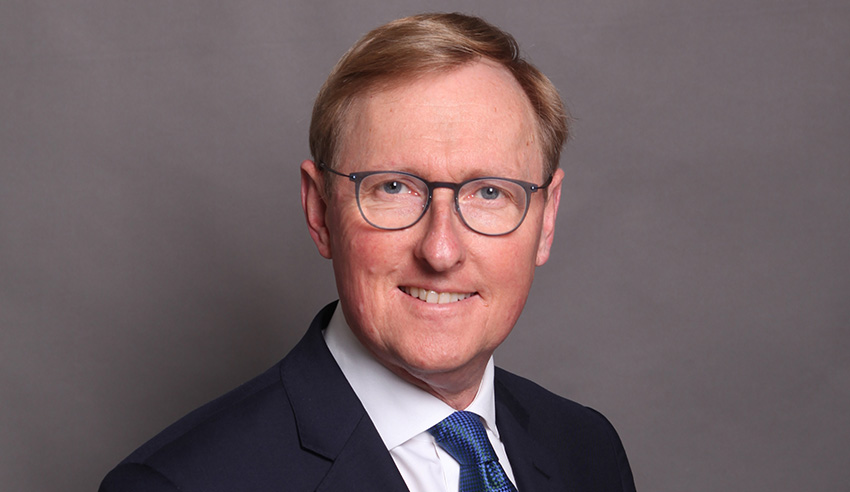 Speaking to Lawyers Weekly ahead of his appearance at the upcoming Corporate Counsel Summit, Law Society of NSW CEO Michael Tidball said that today's chief executives not only need a GC who understands the law, but one who is able to "create an environment of transparency and trust".
You're out of free articles for this month
To continue reading the rest of this article, please log in.
Create free account to get unlimited news articles and more!
"General counsel act as valuable contributors to leadership discussions by bringing their broad knowledge base, objective thinking and commercial acumen to complex problems to propose ethical and creative solutions," he said.
"Within multi-country organisations, GCs can assist the CEO in dealing with multiple legal and regulatory frameworks in a complex global environment."
CEOs are under increasing pressure from technological disruption, Mr Tidball mused, as well as increased regulatory scrutiny and investor expectations. As a result, they need a GC who can act as their commercial enabler by providing articulate and actionable advice.
"CEOs should expect their GC to be an exceptional lawyer who can apply the unique analytical and practical skills that are involved in the practice of that profession in the solution of not only legal issues facing the company but also in providing advice with respect to broad business decisions," he argued.
"Today's CEOs are leaders by consensus and must keep in mind many more constituencies, including the board, employees, customers, suppliers, the public, government bodies, regulators and the media."
"Today's CEO needs a GC who not only understands the law and is good at its practice, but one who is able to create an environment of transparency and trust. These elements are critical to the success of the relationship. This doesn't necessarily mean that the CEO will always follow the vision of their GC, or that the CEO's direction is always followed, but the two must be very aligned," he submitted.
The more in-depth expertise the GC develops in relation to their specific industry, the more effective they are as both legal and business advisers, Mr Tidball surmised. Following this, he added, they can advise their CEO in the context of the business issue and provide strategic input without limiting their involvement to the provision of pure legal advice.
VIEW ALL
"High-performing GCs develop reputations as business-savvy advisers on a range issues and strategies, and often simultaneously hold non-legal positions within their companies. The most successful GCs act as a valued and trusted member of the senior leadership team," he said.
"GCs must be willing to have the conversation with their CEO dealing with any uncomfortable truths. They can help their companies define and deliver on its strategic objective. General counsel need to have in-depth understanding of the relevant laws but also high personal integrity sound business judgment.
"GCs need to create the relationship with the CEO that gives confidence in their honesty and judgment and must be willing to have the difficult conversation of telling their CEO if he or she thinks they are wrong. This takes strength on the part of the GC and a willingness on the part of the CEO to listen."
Like any good partnership, it requires mutual respect, high levels of trust and give and take, Mr Tidball explained. Without this, he noted, "the relationship will not succeed".
"A successful relationship with their GC can ease the burden on the CEO where they act as a trusted adviser, someone the CEO can turn to for an objective and informed opinion. GCs play a major role in successful implementation of the CEO's agenda where the relationship is aligned and underpinned by trust," he said.
"General counsel play a significant part in delivery of their organisation's objectives. The relationship between the CEO and GC must have exceptional communication at its very foundation. A GC who seeks input from internal business stakeholders on a range of issues – from cyber security to workplace misconduct – must distil this in a way that is easily understood by the CEO.
"GCs must be able to provide context to every legal decision made through their understanding of the company objectives."
Interested in the issues shaping the in-house legal landscape? Don't miss your chance to hear from local and global in-house legal powerhouses at the Corporate Counsel Summit 2020!