Goodbye job applications, hello dream career
Seize control of your career and design the future you deserve with
Issues and lessons for WA GCs from COVID-19
While coronavirus is impacting upon all corners of the Australian economy and professional landscape, there are unique challenges facing in-house teams in the west.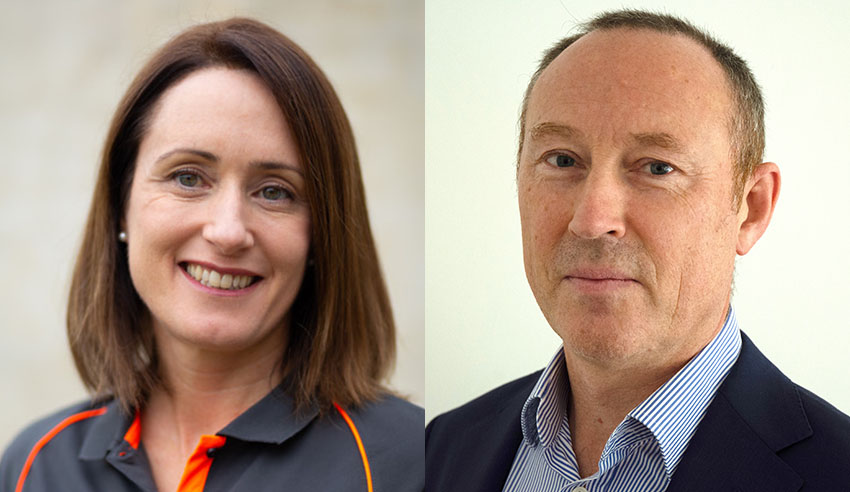 As has been the case for many businesses around the world, the impact of the global coronavirus pandemic has been "significant" for those in Western Australia.
You're out of free articles for this month
To continue reading the rest of this article, please log in.
Create free account to get unlimited news articles and more!
"While the number of reported cases to date is thankfully low, the restrictions on both the movement of materials and personnel [have] led to reduced footfall or activity, with the inevitable business challenges that [bring] in terms of investment, revenue, rooftop and headcount," Baker Hughes head counsel Barry Cameron told Lawyers Weekly.
"Legal teams will be in high demand on the front line to guide businesses in all aspects of the impact, with the timeframe to provide guidance being compressed, as the impact of the virus has been both sudden and severe, demanding urgent attention and, to boot, constantly changing. The longer the lockdown continues, the more challenges will present."
This impact has been further compounded, Mr Cameron added, for those in the oil and gas industry in Western Australia due to the low oil price caused by oversupply, "and now, lack of demand as the world is in lockdown".
At this juncture, there is a "huge amount of information to digest and respond to" on top of business as usual, said Bis general counsel Tiki MacLennan.
"Force majeure is a hot topic as supply of goods and services is affected by travel restrictions and interruptions to the supply chain – everyone wants to know how the pandemic affects their contracts," she said.
"We're part of the crisis management team and have been working with other functions to assess implications of hard borders, changes to rosters, enforced quarantine, the position of vulnerable workers."
Challenges facing WA legal teams
VIEW ALL
The primary challenge "has been, and remains", protecting the workforce and the wider community from exposure to the virus, Mr Cameron proclaimed.
"This requires analysis of the ever-changing medical guidelines on identifying, tracking and managing suspected COVID19 cases and the steps to be taken to minimise risk of exposure. This has also required that we filter truth from myth in terms of what we should do medically and what is being suggested anecdotally," he explained.
"Staying abreast of national and state border restrictions continues to be a challenge, with state/territory disparity, nuanced exemption requirements and inconsistent application at the border – this is of particular importance to WA with its focus on mining and oil and gas and moving personnel both across Australia and within the state.
"In-house teams will be working with the same information as everyone else in the business, but will be expected to map a course which minimises disruption to both traveller and business."
Ms MacLennan noted there is also a challenge in adapting to the immediate restrictions on running a business, with continuity plans being put to the test.
"None of the contracts I've come across contemplate a pandemic and associated wholesale government restrictions on people and commerce for an unknown duration. This means the allocation of risks and costs incurred in complying with the restrictions is unclear," she said.
"I'm sure I'm not alone in finding the virtual meetings a challenge. Trying to juggle working from home and supervising distance learning for children has been one of the biggest challenges."
"Looking around the corner" contract reviews will also be required, Mr Cameron added.
"This event has created fertile ground for potential force majeure claims, together with scope for the exercise of suspension and termination rights. In addition to managing the situation today, the in-house lawyer will need to prepare for a possible tomorrow scenario and assess all relevant risks," he said.
Emerging opportunities for WA legal teams
Ms MacLennan was at Lehman Brothers during the global financial crisis, she reflected, noting there was "a lot of fear and anxiety" that the legal team had to navigate.
"At the end of the day, in a contract business such as banking and mining services, it comes down to what the contract says. I'd advise any legal team today to make sure they are on top of the key terms in important agreements and proactively engage with the business to ensure you are aware of issues as they arise so you can respond quickly," she advised.
"On a more operational level it has got us to do something we should have done before, which is to adopt a much more efficient fully electronic document approval and signing process."
Mr Cameron agreed that events such as a pandemic give the legal team a window through which it can demonstrate its value.
"In-house lawyers need to step to the fore, by taking ownership of many of the challenges and participating in most, if not all, and guide the business with their trusted advice. Learning to guide with confidence, decisiveness and pace, and often without all the answers, is a key skill in any management position and the in-house lawyer is no different, especially at times like this," he posited.
"It also presents the opportunity to learn new skills as the impact of the virus impacts all areas of a business – depending on your sector, there is likely to be the potential to get involved in refinancing, M&A opportunity, property, HR issues, advising on government subsidies, considering new HSE challenges re working from home and managing the mental health issues that could result from extended periods of lockdown, none of which may be the bread and butter work of a normal day."
The visibility that this type of event "gives the in-house legal function across a business is an opportunity that does not occur very often", Mr Cameron mused.
"Therefore, it is important not to remain in the background. Embrace the opportunity to lead, showcase your talents and the value you can add to the business in terms of protecting people, property, revenue, reputation or the environment."
How WA-based GCs must lead at this juncture
The legal team must be on the front line with business leaders at this time, Mr Cameron argued.
"Teams need to get up to speed on all the challenges quickly, requiring a methodical, risk-based approach where the highest risk, highest priority is dealt with first. The in-house team also needs to exude confidence that they have the situation under control and be decisive and authoritative and communicate clearly – the quicker that issues can be socialised, a plan developed and handled, the quicker those that follow can be addressed. Focus on the solution, not the problem," he suggested.
"The in-house team needs to ensure that its internal stakeholders have trust in them to do what needs to be done and that means leading from the front – understanding the business objective and being a part of finding and driving the solution, even if it is not perfect. In a fast-moving environment such as that we are experiencing, the only bad decision is not making one at all as you wait for all the information to arrive; it likely never will."
Ms MacLennan added: "As the immediate crisis response ends, we need to be looking ahead to ascertain what the 'new normal' will be and the implications for our business. Previous assumptions about political risk, certainty of supply, mobility of our workforce no longer hold."
Another area of focus for the GC, Mr Cameron continued, will be what needs to be done when the dust settles.
"Lessons will have been learned across a wide range of activities; contract drafting, business continuity, HSE protocols, communication protocols, counterpart and supply chain security etc. The GC will have to assist the business in identifying the priority issues, distil them into actions and deliver and implement solutions in these areas too," he said.
Looking ahead
In-house lawyers are invaluable during such events, Mr Cameron surmised, "as there is no-one in the business better placed to find a solution".
"The in-house lawyer's inside knowledge of the business and its objectives, coupled with analytical thinking, will assist in identifying a workable solution in any given set of circumstances. My advice would be for all in-house lawyers to get involved, take ownership of the issues, find the best solutions and learn from the experience; it will make you a better in-house lawyer in the long run and might open some alternative career options you hadn't previously considered," he said.