Goodbye job applications, hello dream career
Seize control of your career and design the future you deserve with
3 key COVID-19 challenges legal counsel are facing (and solving)
For in-house legal counsel, the COVID-19 pandemic has been a roller-coaster ride from which they are just drawing breath, writes Taylor Gray.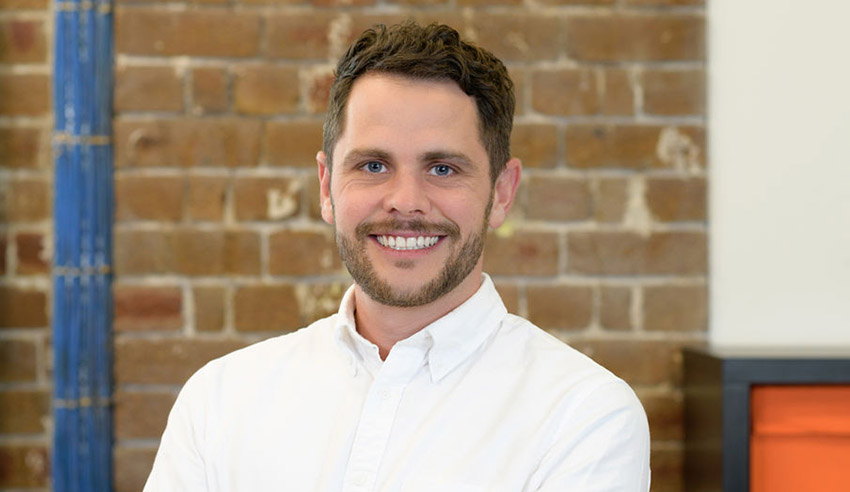 Mitigating risk for the business while juggling new, pandemic-related legal and logistical challenges, has been illuminating, both professionally and personally. We asked five legal counsel to share the three greatest challenges they have faced during the pandemic, and how they are resolving them.
You're out of free articles for this month
To continue reading the rest of this article, please log in.
Create free account to get unlimited news articles and more!
How to change a nappy and conduct a meeting
Not unsurprisingly, working from home was almost universally the first challenge mentioned by legal counsel. While many already had home offices set up prior to the pandemic and were used to videoconferencing, COVID-19 has thrown up new issues including:
       

The need for increased flexibility for working parents;

       

Managing social connectivity and mental health remotely; and

       

Learning to switch off.
For Will Daymond, group legal counsel, Asia Pacific for the Associated British Foods Group, juggling his job with a one year old has not been easy. "Three of the team have a total of six kids under age four and other team members have school-aged kids. Those with young children have been not sending kids to day care, and others have been having to do homeschooling."
"Therefore, we are needing to balance work with parental duties," he said.
He believes that providing increased flexibility to team members is key to helping them manage. Mr Daymond and his wife divide responsibility for their children across certain days. For his "on" days, Mr Daymond completes most of his work in the early hours of the morning or late in the evening.
"However, on those days I have achieved some milestones. I have put my child to bed during the middle of a call, changed a dirty nappy during a Zoom call (fortunately, I had muted the microphone and the camera was switched off) and fed my child dinner while presenting on a team call," Mr Daymond said.
Sharing a virtual coffee
While not everyone is in the same predicament with young children, the legal counsel we spoke to were worried about protecting their team's mental wellbeing. Virtual coffee chats have become de rigueur, providing social connectivity and replacing the corridor conversations and water cooler chats that usually occur in the office.
VIEW ALL
"The virtual coffees are great," said Emma Johnston, director ANZ legal and company secretary for DXC Technology. "We've always had these chats in real life, but now we can even roll them out to include overseas team members – like a team member in Singapore who I don't have much opportunity to see face-to-face.
"In a funny way, we're getting more interaction with each other than before."
Learning to switch off
Working from home, especially if you are balancing work and family commitments, is making it difficult for people to "switch off". While not necessarily an issue unique to the pandemic, it is being exacerbated by social distancing restrictions.
For those working in their bedroom or on their dining table, the constant presence of their laptop and files can make it difficult to stop working. This is something legal counsel are aware of and are encouraging their teams to take a break and look after themselves.
Kate Sherburn, legal counsel for Who Gives A Crap, said their business is actively encouraging people to take time-out from work. "We have very passionate people who go over and above anyway, so we have to actively take a step back from work and spend time with family and for ourselves," she said.
Novel coronavirus = novel legal issues
Federal, state and territory governments have responded to the pandemic by rapidly drafting new law, regulation and information, which legal counsel have needed to quickly absorb in order to advise the business. Justin Moses, in-house lawyer at the Australian Indigenous Mentoring Experience (AIME), said general counsel initially addressed issues related to:
       

The business' workforce, such as WHS and employment policy (like JobKeeper); and

       

Commercial leasing, including the new tenancy code of conduct.
"And for the technically minded GC, the relatively untested world of force majeure and frustration of contracts has yielded a topic of (almost perverse) interest," Mr Moses said.
Social restrictions have also thrown up logistical challenges, making it difficult to complete standard legal tasks such as signing contracts and statutory declarations, especially if the signatory is interstate and there are border restrictions in place.
"These unprecedented times mean in-house teams are addressing legal issues that have never really been tested before," said Coca-Cola Amatil legal counsel Christian Baldock. "Aside from the obvious ones like force majeure, we're helping facilitate and get our people comfortable with fast, broad-scale changes in areas like electronic signing," he said.
Then there are the challenges associated with clients who refuse to go digital.
"There are some customers who still want documents scanned with wet signatures, others who want 200-page documents printed and posted to them," Ms Johnston said. "If a document needs to be certified or witnessed, we've had to figure out how to do that. There are also new complexities about working across state borders, that we have never had to face before."
Juggling hats, balls and budgets
To mix metaphors, legal counsel are wearing many hats, trying not to drop the ball, and are caught between a rock and a hard social distancing restriction. Change is occurring rapidly; business revenue is fluctuating and budgets are being cut. As a result, counsel are being forced to do even more with less than usual.
"As soon as the crisis hit Australia and restrictions were put in place, the business tried to reduce non-essential expenditure," Mr Daymond said. "Projects were cancelled, advertising reduced and financial exposure minimised. These changes occurred incredibly quickly and the legal team was required to keep up."
The response for most businesses and legal counsel has been to set very clear priorities.
"Our people are number one, so we are trying to focus on the urgent and important things," said Ms Sherburn. "And shelving the less important things to remove the pressure. One of our challenges is in finding that balance and how we manage that. We've had to triage a bit."
Managing the constant and rapid changes is not always easy. "We need to balance being commercial and pragmatic with wearing our 'legal' hat, which can sometimes be challenging in a dramatically different commercial environment that is changing daily," Mr Baldock said.
Taylor Gray is the head of Enterprise Solutions at LegalVision.