Goodbye job applications, hello dream career
Seize control of your career and design the future you deserve with
Autonomy and trust key for the 'new normal'
As legal departments figure out how to transition their teams in a post-pandemic world, leaders must ensure that staff can exercise some control and feel engaged.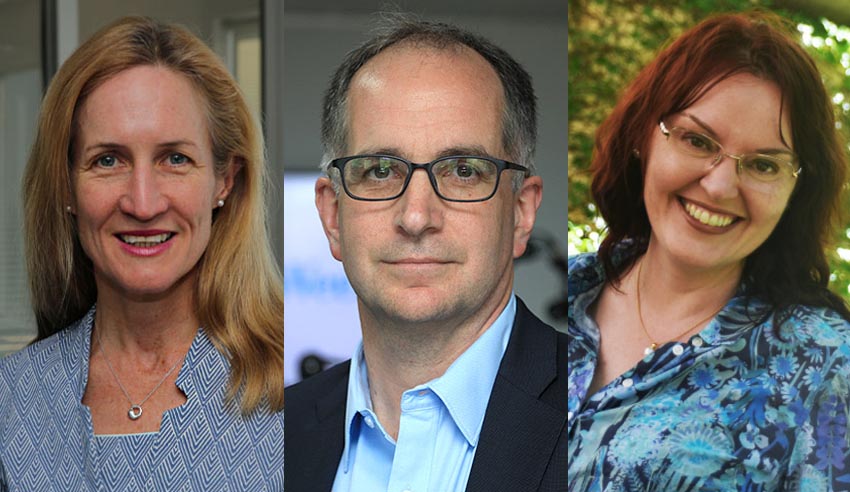 Like the term "unprecedented", the idea of a "new normal" has emerged as a buzzword or phrase in the age of coronavirus. It is shaping up, however, to be more than just a throwaway idea: it can, and will, reshape the daily practice of law in a post-pandemic world.
You're out of free articles for this month
To continue reading the rest of this article, please log in.
Create free account to get unlimited news articles and more!
This is apparent on two fronts: first, reliance on technological platforms was a necessity, and second, WFH and remote working arrangements can and do work, and legal departments must move to adapt to the "new normal" and better accommodate for staff needs and preferences following COVID-19.
According to Canon Australia chief legal counsel David Field, businesses that want to be viable post-pandemic will have to create an environment in which legal professionals are enabled to operate sustainably and at peak efficiency and effectiveness.
"For any businesses who didn't already understand the value of investing in the sustainability of their legal employees, hopefully the pandemic has created an opportunity to see how productive people can be when working flexibly," he told Lawyers Weekly.
Senior legal counsel Rachel Scanlon agreed, saying that "greater flexibility, and autonomy around where in-house lawyers do their work, will drive positive outcomes, such as higher morale, greater productivity and better work-life balance. Psychologists and good leaders know that increased autonomy is one of the biggest rewards you can give to a worker".
Lodestar general counsel Simone Tierney also backed this, noting that trust is paramount and said it has been shown to reduce one's need to have oversight of workload.
"If there is trust, it heightens a company's ability to attract and retain key talent. Further, communities that support one another enable better connections. Working remotely allows families at different stages of their lives to accommodate their different responsibilities without wasting time commuting," she said.
This is not to say, however, that increased autonomy, flexibility and transparency will not present some challenges for in-house teams and their leaders.
VIEW ALL
If remote working is going to be much more prevalent, Mr Field noted, "it would be good to think about how we create structures and habits to try to capture some additional benefits of physical presence".
"I've been wondering about the value of platforms like massively multiplayer online role-playing games to hold meetings. Instead of just logging in to Zoom, Teams or Webex and appearing in the meeting, you might actually virtually walk to the meeting and bump into other colleagues on the way there. Somehow, I can't picture serious professionals choosing to spend time virtually walking to an online meeting, but you do lose something in the broader team dynamic when you eliminate the possibility of the corridor conversation," he mused.
Teams will also have to be wary of any reductions in autonomy, Ms Scanlon warned, saying that counsel will feel threatened if that occurs.
"As we transition into the new normal, managers of in-house teams will need to think about whether the return to office could be a negative to some of the lawyers in their team, who feel their autonomy is being taken away. Fortunately, a mitigant to this is that many people will be happy to have social contact with their colleagues on a regular basis again," she said.
"Clear communication and honest discussions with affected team members will be crucial to helping people adjust. I have seen some excellent examples of leadership recently where managers are prioritising remote 1:1 weekly sessions with everyone in their team, which not only helps that individual in-house lawyer but also gives the manager a clearer view on how to manage the transitions that await us over the next few months, and beyond."
Leaders will have to make it possible for all professionals to connect in-person so as to avoid isolation and team fragmentation, Ms Tierney added, in addition to finding ways to avoid shifting costs, encouraging skill development tracking systems and responding to individual stress.
"Leaders need to manage the perception of some stakeholders that if a person is not in the office it means that the person is not working," she advised.
"[This necessarily involves] remote workers becoming invisible, team cohesiveness, the profile of the legal team within the business, motivation, segregation and burnout.
"Some people are better suited to working from home. May need to alter or revoke a WFH or remote working arrangement for somewhere it doesn't work.  Consider a three-month trial before agreeing to long-term remote working and then revisit how it went for both parties after that time.
"We can't all be remote but consistency is key – [it] needs to be offered to all team members whose role can be done remotely and where a role cannot properly be done remotely, this needs to be communicated to those employees. WFH should not be expected by all – manage expectations."