Goodbye job applications, hello dream career
Seize control of your career and design the future you deserve with
Amended continuous disclosure provisions may drive permanent change
Temporary amendments to the Corporations Act could be a catalyst for lasting legislative change that will make it harder to launch shareholder class actions.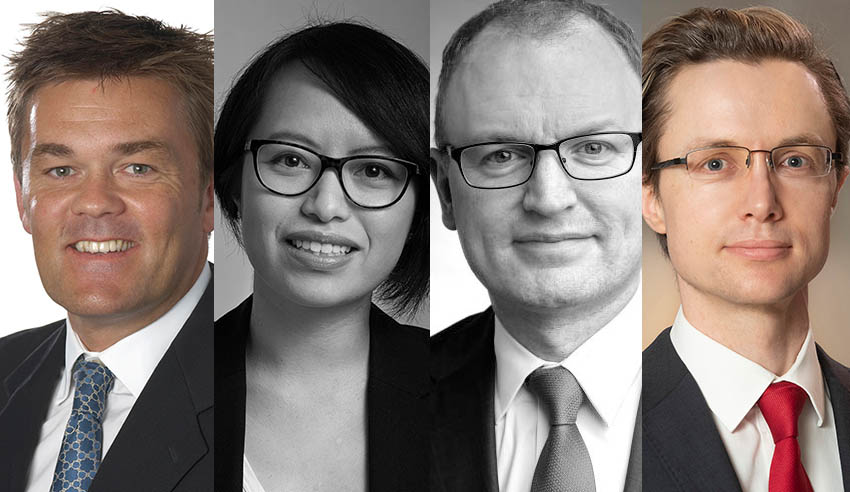 On Monday, Treasurer Josh Frydenberg announced that the federal government will temporarily amend continuous disclosure provisions that apply to companies and their officers – effective from Tuesday, 26 May – in an attempt for them to "more confidently provide guidance to the market" in the wake of COVID-19.
You're out of free articles for this month
To continue reading the rest of this article, please log in.
Create free account to get unlimited news articles and more!
"Given the impact of the coronavirus crisis and the uncertainty it continues to generate, it has been considerably more difficult for companies to release reliable forward-looking guidance to the market. Therefore, the government will temporarily amend the Corporations Act so that companies and officers' will only be liable if there has been 'knowledge, recklessness or negligence' with respect to updates on price-sensitive information to the market," Mr Frydenberg said in a statement.
"These changes will be made under the instrument-making power that has been inserted into the act as part of our response to COVID-19. The heightened level of uncertainty around companies' future prospects as a result of the crisis also exposes companies to the threat of opportunistic class actions for allegedly falling foul of their continuous disclosure obligations if their forecasts are found to be inaccurate."
Companies may, Mr Frydenberg noted, hold back from making forecasts of future earnings or other forward-looking estimates, limiting the amount of information available to investors during this period. Moreover, it will be harder to bring actions against companies and officers during COVID-19, he added.
'A welcome development' for defendant firms
Norton Rose Fulbright head of disputes Cameron Harvey said the move will be comforting to boards during such uncertain times.
"We sympathise with boards and directors who are doing their best in the COVID-19 pandemic to keep companies afloat while also meeting their legal obligations. The temporary changes the federal government has announced regarding continuous disclosure provisions are a welcome development that should bring greater comfort to boards in what are very unpredictable times," he told Lawyers Weekly.
"These steps coincide with the federal government's increased interest in placing the litigation funding industry under more scrutiny, which should have a qualitative effect in that it will likely reduce the number [of] players in the market and ensure the remaining funds are accountable under Australian law."
VIEW ALL
Companies must exercise caution
Despite the partial protection offered by the temporary amendments, Herbert Smith Freehills partners Christine Tran and Jason Betts said companies would be wise to exercise caution and ensure they understand the scope of the amendments before relying on them.
"The temporary relief introduces a knowledge requirement around materiality. It limits exposure under s674 to where a company knows it has material information or is 'negligent' in forming a view on whether it has material information. However, shareholder class actions typically include an allegation that a company breached its disclosure obligations by failing to recognise it held such information. That configuration is not dissimilar to a negligence assertion," the pair said.
"The temporary relief focuses on s674 but does not address the related disclosure obligations commonly challenged in shareholder class actions. For example, misleading and deceptive conduct laws remain unaffected by the government's amendments and a breach of those laws is a conventional allegation in earnings guidance cases. The amendments also do not alter the Listing Rules which require disclosure of information that a reasonable person would expect to have a material price impact."
Nonetheless, the relief would assist companies, the pair added, that are grappling with the uncertainties caused by COVID-19 and are still trying to assess the impact on their business.
"Undoubtedly, the next six-month period will be closely monitored by class action practitioners and participants, particularly as it may provide some insights for the broader class action review currently underway by the parliamentary joint committee," they said.
'A test drive for permanent change'?
In the eyes of Clayton Utz special counsel Peter Sise, the temporary measures may actually end up being a "test drive" for lasting changes to continuous disclosure laws.
At the very least, he told Lawyers Weekly, they could be used as an argument in favour of such change.
"These temporary measures will cover the reporting season of September and October. They could give important protection to listed entities at a time when earnings are likely to be impacted by COVID-19.  That said, it's important to remember that the laws on misleading conduct are not being changed, only the laws about continuous disclosure. So, entities still need to watch what they say," he explained.
"These temporary measures will make it harder for plaintiffs to bring shareholder class actions because they're adding a fault element to continuous disclosure laws which previously didn't exist. Plaintiffs may try to sidestep this fault element by pushing the envelope with claims for misleading conduct under s1041H of the Corporations Act. The continuous disclosure laws are far more detailed than section 1041H and therefore give a listed entity greater guidance about what it needs to disclose. Plaintiffs, who can no longer rely on s674 due to these temporary measures, may rely entirely on s1041H for a case of a failure to disclose.
"They might argue that even though the entity complied with s674, it still should be held liable under s1041H for the same failure to disclose. This will be a tough argument but something that plaintiffs are forced to confront by these measures. The recent judgment in the Myer shareholder class action gives support for the view that if an entity has complied with the continuous disclosure laws by deciding not to disclose information, it won't have breached s1041H."
In six months, when these temporary measures expire, supporters of reform to continuous disclosure laws may argue that they should be made permanent, Mr Sise posited.
"The outcome of the temporary measures could be referred in the report of the Senate inquiry, the governmen's response to the Australian Law Reform Commission report (depending on when that arrives) or any review that the government implements in response to the ALRC's recommendation," he said.
"If we permanently add a fault element to continuous disclosure laws, we might look back on these temporary measures and say they were a significant step in reaching that destination."