Goodbye job applications, hello dream career
Seize control of your career and design the future you deserve with
Q&A with Anna Campbell, general counsel, AFCA
Lawyers Weekly sat down with the general counsel of the Australian Financial Complaints Authority (AFCA), Anna Campbell, to better understand daily practice in her legal department.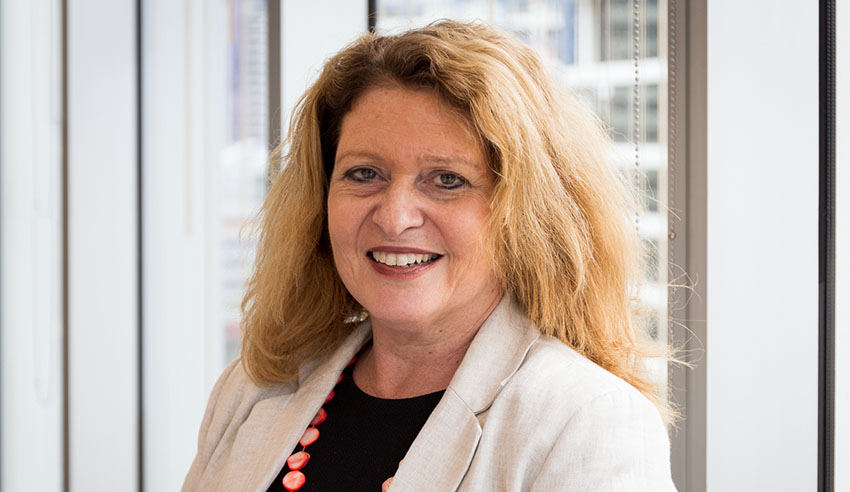 What is the role of the legal department at AFCA in managing complaints pertaining to banking and finance, insurance and superannuation?
You're out of free articles for this month
To continue reading the rest of this article, please log in.
Create free account to get unlimited news articles and more!
The legal team supports our caseworkers and decision-makers (adjudicators and ombudsman) by providing high-quality legal advice so that they can make decisions on a sound legal basis within AFCA's fairness framework.
We also support AFCA in policy-related matters, participating in stakeholder engagement, involved in proposed legislative reform and preparing reports for our executive team (who participate in parliamentary standing committees, royal commissions and other forums of that nature). We also provide advice on and managing privacy-related matters as well as corporate commercial matters as needed.
The team comprises professional staff with extensive legal experience across a range of areas in the financial services industry (banking and finance, insurance and superannuation) as well as prior work in alternative dispute resolution, private practice, government and the court system. Many of our decision-makers are legally qualified so the legal issues that we deal with are often more complex, with broader application than just in relation to a single complaint.
It is important that we stay up to date on key legal issues that impact our business. We share key legal advice across the team, discuss matters at our team meetings and also provide training to staff across the organisation on key legal principles and matters that are relevant to AFCA. 
How has COVID-19 put the pressure on the legal department to support a scheme such as AFCA?
AFCA responded quickly to COVID-19 by moving everyone to working-from-home arrangement. While this has been extremely successful, it also has its challenges – not seeing your colleagues face-to-face on a day-to-day basis, not having access to hard copy documents, textbooks and the like. However, given we already had a legal team in three different locations, we were already operating well online and had processes in place to ensure all team members were included in face-to-face virtual meetings.
In our line of business, a situation like the COVID-19 pandemic also has an impact on resourcing, turnaround response times (reporting to bodies like ASIC), as well as consideration of the broader strategic issues on managing large-scale matters.
VIEW ALL
Should schemes such as AFCA be relying more heavily on the legal department at this time? If so, how?
It's a whole of organisation effort – all parts are equally important at this time to ensure AFCA continues to deliver a quality dispute resolution service. Having said that, I would say there is a greater reliance on the legal team at the moment to ensure we are strategically managing the legal and regulatory policy changes that are upcoming, as well as being able to service the day-to-day business requirements. The legal team is also responsible for translating broader issues to senior executives and the board and its committees. 
What steps can and should legal departments take to ensure that schemes such as AFCA can do its job in such turbulent and unpredictable times?
I'm aware that legal teams in our member organisations as well as our stakeholder groups are working similarly to us – working differently, working remotely, and approaching issues in a more pragmatic way. It is important to appreciate that times have changed, and to provide legal advice that is appropriate in the current socio-economic environment. We are happy to engage with legal teams to share experiences, thought processes and approaches.
What opportunities are there for in-house counsel such as yourself at this juncture to showcase the necessity of meaningful engagement with the legal department, so that legal has a better seat at the table post-pandemic?
I check in with a number of my legal colleagues to discuss the strategies they have deployed in these times, what has worked and what hasn't, to ensure that our legal team continues to provide high-quality services as well as keeping abreast of key developments. Finding ways to ensure the ongoing physical and psychological health of our staff is paramount.
It is important to not just be reactive to the provision of legal advice, but to continue with the proactive and strategic approach to broader legal and policy issues to ensure these are escalated to senior management and the boards with a sound road map. We have developed internal management working groups and committees comprised of cross-functional teams to ensure that legal has a seat at the table and the significance of legal issues is understood and then escalated.