Goodbye job applications, hello dream career
Seize control of your career and design the future you deserve with
UX must better inform decision-making
Selecting a product with great UX increases audience engagement, improves productivity, reduces the change management of a new system and reduces friction for customers in using the technology, writes Stuart Hall.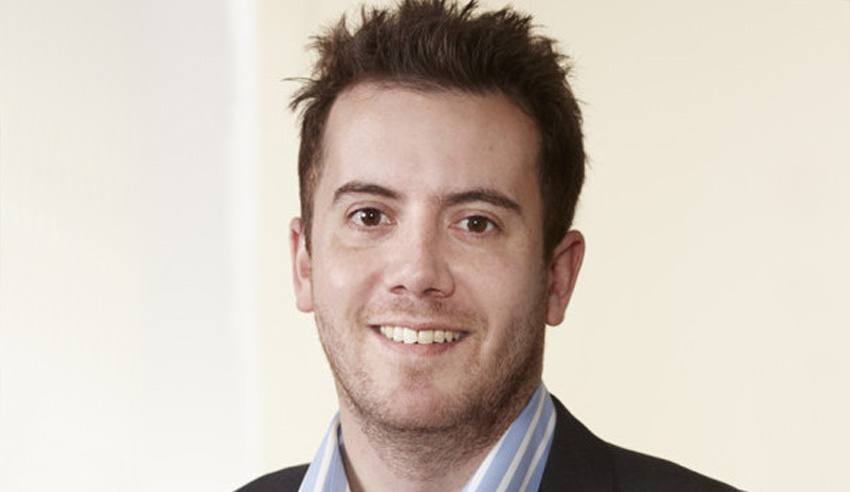 Your brain is made up of two systems that power two different modes of thinking, asserts Nobel Prize Laureate Daniel Kahneman. System one is effortless; it's subconscious, fast, intuitive and used for instinctive cognition like determining emotional responses. This is where 95 per cent of your brain activity resides. On the other hand, system two is analytical, effortful, deliberate and requires agency and focus. This system is used for more scenarios like determining social behaviour or complex business decisions. Given that this system is energy-intensive (often causing your pupils to dilate and heart rate to rise), this part of your brain has limited capacity and is only used 5 per cent of the time.  
You're out of free articles for this month
To continue reading the rest of this article, please log in.
Create free account to get unlimited news articles and more!
Having said that, if the purpose of software is to capture the intellectual capital of its user and that system is intuitive and effortless, then without distractions, the productivity and quality of decisions improve and a great user experience (UX) is achieved. 
This is most critical when organisations assess and procure technology. UX informs the way we all make decisions about the partners we work with and the technology we use. There are various components that are critical to creating a strong UX, these include user interface (UI), seamless cloud architecture, security, interoperability and accessibility. 
User interface
According to Google, a user can form a first impression of a website between 17 and 50 milliseconds, so when it comes to the user interface it's imperative that the function of the page is self-evident (i.e. a system for entering financials).
The workflow that the user looks to enact on the page is clear and consistent in terms of the font, colour, size and layout, and it should be apparent which parts of the page need to be clicked, drawing the users' attention. The software should minimise the number of clicks when applying an action and use consistent iconography that's immediately recognisable to the user; a great example is the universal gear sprocket icon to identify settings.
The UI needs to be liquid fast and responsive so that even milliseconds are reduced in the drive for improved efficiency.
Built for the cloud
VIEW ALL
There is a distinct difference between products that are simply deployed in the cloud and those that are built to leverage cloud computing. The best way to explain this is to think of an older car that takes unleaded petrol, so whilst you could fill it with premium unleaded you wouldn't be able to leverage the same performance improvements or benefits, that come from having a new car designed and engineered for this type of fuel.
If the application is built for the cloud it can take advantage of the hyperscale performance offerings with the click of a button, so a task that might take a day can be performed in an hour. By contrast, a product deployed in the cloud might not be able to leverage this scaling at all or require a lot of manual configuration to achieve the same result.
Security
Whilst this might not typically be seen as a key part of UX, it's crucial that the way software is secured is unobtrusive. There are two parts to this: the first is to ensure that the technology can work with single sign-on (SSO), in order to reduce the multiplicity of logins/passwords and the second is to be able to integrate two-factor authentication (2FA) to help enforce security.
In addition, if the system you are considering also houses mission-critical information, then a rigorous approach to cyber security is essential.
Interoperability
Increasingly, we expect that we should be able to connect key productivity systems together in order to streamline efficiency, this means that information we generate in one system needs to be accessed by another. To put this into context, one example of the work we do at Relativity with RelativityOne is that we've built a connector to directly collect corporate data from Microsoft Office 365.
This provides our customers a seamless transition to move data from their document management system into a compliance or e-discovery workflow. The same applies to other technologies like financial systems linking with your customer relationship management (CRM).
Accessibility
In a modern world, to work with any software that doesn't allow for support of mobile/tablets (preferably through an app), for at least some of its core functionality is a significant oversight. You only need to examine trends on mobile versus desktop traffic to websites for Australia, to realise that this is how many of us want to consume our technology.
In summary, selecting a product with great UX increases audience engagement, improves productivity, reduces the change management of a new system and reduces friction for customers in using the technology. The UX should be the guiding principle when selecting a partner and their software.
Stuart Hall is the manager of service delivery at Relativity (Asia Pacific).