Goodbye job applications, hello dream career
Seize control of your career and design the future you deserve with
Getting corporate legal spending right in the near future
Legal departments will have to ensure they allocate spending in the most beneficial ways at a time in which the nation is entering a recession.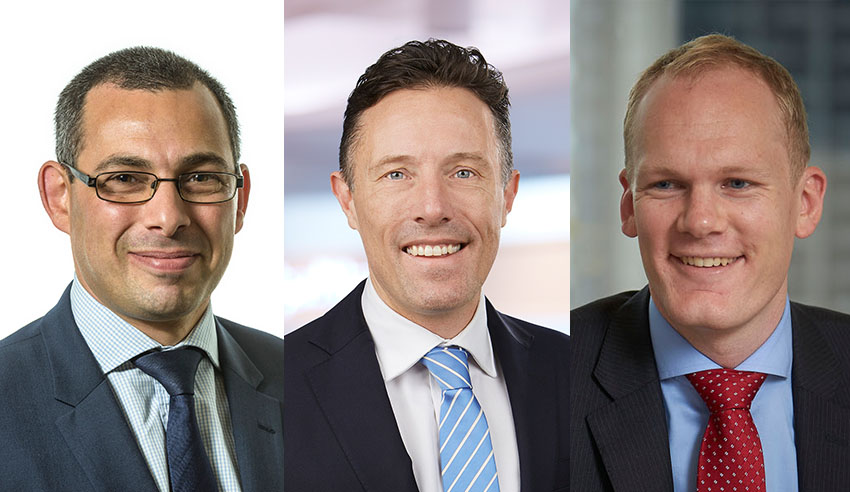 Obtaining and managing a budget for the legal department within a business or organisation is always difficult, but in the wake of the global coronavirus pandemic and now Australia's first recession in 29 years, that task is set to become even more onerous.
You're out of free articles for this month
To continue reading the rest of this article, please log in.
Create free account to get unlimited news articles and more!
"It's hard at the best of times for corporate legal departments to obtain and manage a legal budget. In the current climate it's going to be harder," said Kain Lawyers director Gerry Cawson, who – together with Hall & Wilcox special counsel David Dickens and Piper Alderman partner Alasdair McLean – told Lawyers Weekly last week that making the right spending decisions will have a significant influence on the success or otherwise of one's operations moving forward.
Will guesswork be required when allocating spending?
No one knows what lies ahead, Mr Dickens mused, in terms of a potential second wave of coronavirus and subsequent new restrictions which will, in turn, impact again on the economy.
"There [are] lots of market uncertainty about where we will be in three, [six] and [12] months' time. One area where there is less uncertainty is that a lot of businesses will be challenged emerging from COVID-19. They have been able to survive because of government measures, but what happens when those measures are reduced or ended?" he said.
"Businesses will be looking for support with restructuring and turnaround. Their supply chain and customers may be in distress and possibly restructuring, so that will involve corporate legal teams in legal and spending decisions."
GCs and CLOs will have to make imminent spending decisions that "absolutely" may require some guesswork, Mr Cawson reflected, but they will not be alone in such decision-making.
"The whole business sector is struggling with how to budget for the upcoming financial year. The uncertainty around the ongoing health risks (and whether a second wave of illness will flare), the true impact on the economy after stimulus falls away and the longer-term uncertainty of what products and services, we'll all need in our 'new normal' [impact] on these decisions," he outlined.
VIEW ALL
"So, decisions on budgeting for corporate legal departments need to look through all this. Budgeting for tools that improve remote working, allow remote execution of documents, ensure confidentiality and improve remote collaboration are likely to all be critical in the operation of a corporate legal department in the post-COVID-19 world."
What to spend money on
It is far too early to deduce what the long-term ramifications of recent months will be, Mr McLean noted, but there are some spending decisions that can and should be made, he said.
"The first is that flexibility in the workplace is key. This extends across hours of work, where people work and how they work. Any investment that enhances the flexibility of how the legal department can service the business will be money well spent. In particular, continued experimentation with ways of working will continue to benefit both the legal team and the business and will result in a more engaged workplace," he advised.
Secondly, resourcing and training for the legal team should focus on building an adaptable workforce and must be a priority, he continued.
"I think that successful teams will be those that are able to continually reinvent their role and skill set accordingly. Building this capacity in the legal team will be as much about an investment in organisational culture as it will be about development of technical skills," Mr McLean explained.
"On the cultural front, an adaptable and resilient workplace culture that is able to respond and adapt to the needs of the business will be more important than ever. On the skills front, building capacity to harness new automation and AI technologies and make sense of the increasing amount of data that is becoming available are an obvious example."
Moreover, building a "wide network of support" outside of one's own business or organisation is shaping up to be fundamental, Mr McLean added.
"One of the biggest challenges of the past few months for both [in-house] teams and for the legal profession generally has been the uncertainty and stress of dealing with untested legal issues. One of the really encouraging developments has been the willingness of the profession generally to work cooperatively to solve these issues," he said.
"This has included a number of working groups being formed along professional and industry lines, and also between government and participants in the legal system. Being open to and aware of these opportunities will continue to be important, and it will require legal teams to have a strong culture of looking outside of their organisation and not only be inwardly focussed."
There is a lot of momentum in the workforce in respect of each of these matters, Mr McLean surmised, that if appropriately harnessed will provide a unique opportunity to achieve positive change.
Opportunities
Following on from Mr McLean's advice about directions to take with corporate legal spend, there are emerging opportunities to ensure the legal department will flourish moving forward.
Businesses and organisations, Mr Dickens said, will need to continue to remain flexible and open to significant change, and corporate legal departments can take advantage of that.
"Now is a great time to look at the same old processes and suggest changes. In-house teams can look at antiquated systems and make changes, particularly in the areas of legal technology. Uncertain times also create an opportunity for legal teams to provide real value to boards and senior management – know the business, understand the impending challenges and help drive solutions," he advised.
"In-house legal teams should strive to use this time as an opportunity to cement themselves as a critical limb in the success of the business."
Mr Cawson supported this, saying there has already been a move to corporate legal departments hiring the right person for the job (rather than going with a captive firm).
"One extension of this is likely to be hiring the right person wherever they may sit in the country (or overseas)," he noted.
"With an increase in us all working remotely from a central point (and each other) the concept of the right legal adviser being in a different city to the management team is likely to be seen as less of an impediment to ensuring the right overall outcome for the project."