Goodbye job applications, hello dream career
Seize control of your career and design the future you deserve with
COVID-19 a great chance for juniors to advance in-house
Emerging corporate counsel should be unafraid to ask for working structures that best suit their needs and growth plans.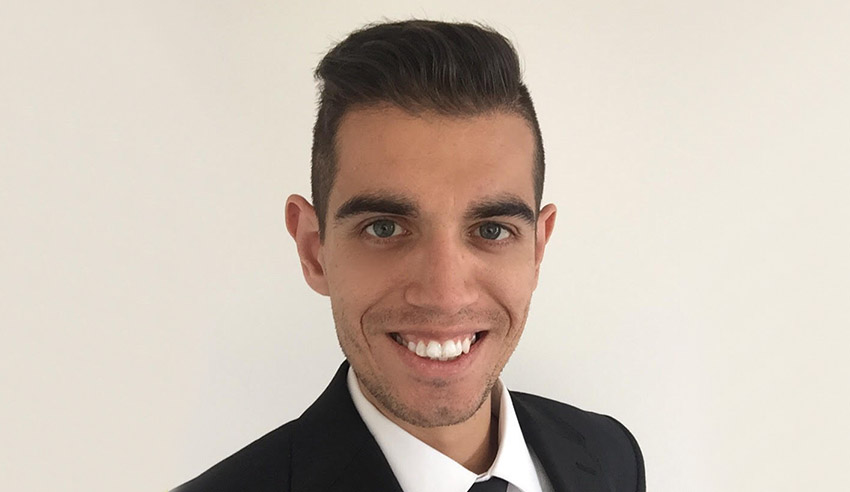 Speaking recently on The Corporate Counsel Show, University of Tasmania lawyer Theo Kapodistrias said that, despite the economic turbulence and uncertainty caused by the global coronavirus pandemic, and now national recession, now is "definitely a great time" for younger, more junior legal counsel to try to advance their careers.
You're out of free articles for this month
To continue reading the rest of this article, please log in.
Create free account to get unlimited news articles and more!
"I think they've been presented with this really wild time and these growth opportunities to really move into new, different areas of law, which they may not have looked at before or issues that they've never had to consider," he said.
"I think as well, hopefully, more and more in-house opportunities will arise from this pandemic because organisations have had to realise that they do need that in-house legal support. Because so many of us have been working from home, I can't imagine geography being an issue."
There is no reason, Mr Kapodistrias mused, why one should not be able to apply for a corporate counsel role interstate, given the broader acceptance of remote and flexible working in the wake of the pandemic.
"For me being in Tasmania, I shouldn't have any issue being considered for a job in Melbourne for an in-house legal team, for example, because really I could do the same thing from my couch here. I don't need to be in Melbourne to do that and, hopefully, organisations understand that and they see the value in having anyone available to them, whether it is physically in the office or remotely," he argued.
"I think this is absolutely an opportunity and a time where people can use their influence to dictate to say, 'Look, this is how I see my career. This is what I see happening for me and I'd like to progress that as best I can', and if that is in-house, that's fantastic for them."
As such, younger and junior legal counsel should not worry that their GC or CLO will respond negatively to such vocational requests, Mr Kapodistrias stressed.
"Because we've been able to work in a new way period, it's fair to [say that] people would enjoy aspects of it and then want to continue that into the future. I can see myself actually working from home for at least a day a week on particularly larger projects and having more of that uninterrupted time to focus on more of that work," he mused.
VIEW ALL
"I'm going to have those conversations with my team to say, 'Moving forward, when we get back into the real world, I'd like to be able to do this'. If that's rejected, then that's okay. But I don't think anyone has to be worried about appearing needy or looking bad being the problem child or anything like that.
"I think it's just about having that communication, opening those doors to say, 'Is this a possibility? And if so, how can we do it in a way that works to you and for me, and for the organisation itself?'"
If one doesn't ask, Mr Kapodistrias surmised, one doesn't get. This also includes requesting to work on particular projects which may better suit one's vocational trajectory.
Absolutely there's an opportunity right now for legal counsel to say, 'These are the types of matters I want to work on. These are the units within the organisation I can work with doing that sort of stuff and these are the times I'm able to do that,'"
"If legal counsel had been able to demonstrate their value and their expertise without needing to be in a particular place at a particular time, then really, I think the opportunities are kind of endless. I think we have a great chance to make these decisions for ourselves and say, 'Look, I can work on these types of things because this is what I'm good at and this is what I've done quite a bit during this period. I've learned all of these new skills. I want to take that forward with me,'" he said.
To listen to the full conversation with Theo Kapodistrias, click below: