Goodbye job applications, hello dream career
Seize control of your career and design the future you deserve with
Pandemic has challenged leadership skills of corporate counsel
For many in-house lawyers, COVID-19 has shone a light on their abilities and beliefs as leaders, as well as their input on management decisions, says one national firm.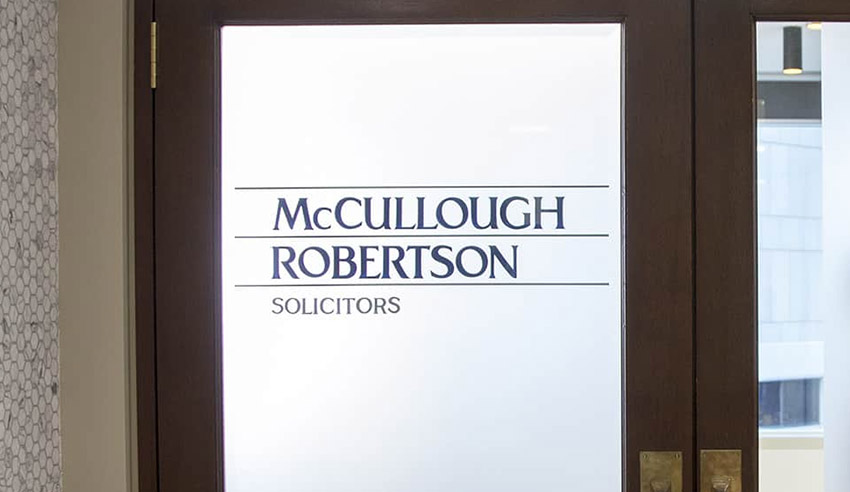 In the wake of the coronavirus pandemic, there has been a movement to "greater versatility, stepping outside of normal comfort zones and perhaps challenging abilities to adjust to new norms, and new ways of working" for in-house counsel, according to national law firm McCullough Robertson.
You're out of free articles for this month
To continue reading the rest of this article, please log in.
Create free account to get unlimited news articles and more!
"This is not only confined to location of operation, becoming adept in Zoom and other online communication tools, or quickly adapting to the implications on their organisation of legislative change. This has meant considering the adjustments to [emotional intelligence] (EQ), in particular the emotional and mental strain on themselves and peers during this time," the firm told Lawyers Weekly.
For many corporate counsel – particularly those in senior roles – the pandemic has challenged their capacities and beliefs as leaders, as well as shone a light on their skills in assisting management make tough decisions.
"Increasingly, in-house legal counsel have been drawn into facilitating a range of solutions across organisations large and small, requiring significant leaps in leadership abilities in many cases. Negotiating with landlords; conversing with employees on stand-down provisions; supporting with work safety and hygiene requirements as people move to work from home, and then slowly return to the office environment," McCullough Robertson mused.
"Each of these examples, in a time of great upheaval, [requires] those in leadership positions to show empathy, cultural and value alignment, whilst maintaining a commercial and ethical line to support the business operations, assuming some risk and holding both an ethical and legal line. No mean feat."
Given the push out of the comfort zone and subsequent testing of the fundamentals of "EQ, authenticity and commitment to personal wellbeing and resilience", the firm – which is soon to host its second annual Tomorrow's GC course event – said general counsel must ensure they are further developing these skill sets.
"Acknowledging the unique nature of the in-house legal role and the importance of continual development of EQ skills is essential when looking to advance the GCs of tomorrow. This current health crisis has demonstrated the need for strong leaders as well as legal innovators in senior positions as the industry continues to evolve, and the in-house counsel role along with it," said firm chair of partners Reece Walker.
Louise Ferris, the firm's chief people officer, added that leadership is "many things and has many layers".
VIEW ALL
"Times like this show the importance of investing in a solid foundation and understanding of how to guide and lead with impact and empathy," she posited.
"The challenges for in-house counsel are unique. If anything, this situation demonstrates the need for strong empathetic leaders with an understanding of how the legal function operates, and the mental health and operational needs of lawyers, which [differ] from many other in-house functions."
This is a challenging time for communities and for organisations, and we look to our leaders to provide an element of certainty, support and most of all clear guidance," she surmised.
For senior corporate counsel who are actively evaluating their impact as a leader within their own business or organisation, McCullough Robertson offered four key pieces of advice.
"[First], stay true to values. Your personal value set is a powerful tool. It sets the tone for the way you lead, engage and empathise. Build on that by listening to your team and overlaying the concept of ethical balance that comes with the legal counsel mantle. [Second], seek advice. Leaders are not alone, despite the often-lonely position you hold. Reach out to those you respect and seek diverse views to contribute to finding solutions," McCullough Robertson said.
"Engage with [management]. This time of working remotely and less opportunity for [face time] can form a blocker to creativity and collaboration. Stay front of mind with your own leadership team and contribute value unashamedly. Those leaders, like you, are often seeking input and diverse viewpoints. [And], listen. Take time to provide your team with a platform to discuss their response to the current situation. As we look to move back to the office environment in many cases, your team will again go through an adjustment phase and staying attune to these responses is important as a leader."