Goodbye job applications, hello dream career
Seize control of your career and design the future you deserve with
Be a problem expert, not a tech expert
The good news is that corporate counsel don't actually need to know a lot about legal tech, writes Sam Burrett.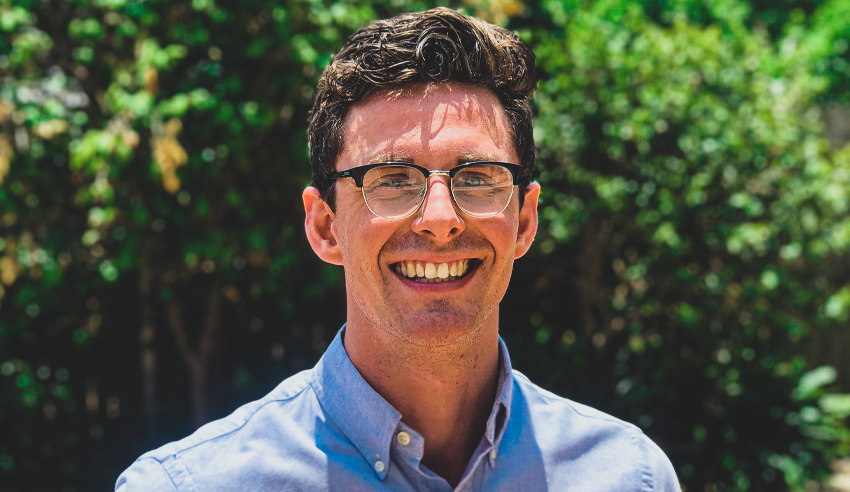 Corporate lawyers risk being sucked into a technology time trap in the post-COVID-19 world.
You're out of free articles for this month
To continue reading the rest of this article, please log in.
Create free account to get unlimited news articles and more!
In-house legal teams want to upgrade their technology so they can meet the increasing demands of clients and adapt to the new operating environment.
But the legal tech landscape is complex and constantly changing; it's hard to tell who does what. Vendors spruik CMS, DMS, ISO compliance and more. They've got AI for your contracts! Robots to replace your juniors!
How can in-house teams cut through the noise to identify legal tech that delivers meaningful ROI?
Throughout the pandemic, I have been privileged to speak with some of Australia's top legal teams about resourcing, legal technology and the challenges presented by the COVID-19 crisis. 
Surprisingly, the legal teams who have swiftly adopted useful new technologies haven't been those that understand the legal tech marketplace. Instead, legal tech has been most beneficial to the legal teams who were clear on their core problems before they evaluated the tech solutions.
To use technology to better serve their clients and their team, in-house lawyers must focus on problems, not tech.
Why is it all so confusing?
VIEW ALL
In-house teams have faced a steady and painful trend of increasing workloads and tighter budgets for over a decade. COVID-19 has only tightened the squeeze.
Forward-thinking lawyers are looking to technology to help manage this "more for less pressure". A recent survey by Alpha Creates found that just under 50 per cent of legal teams have adopted technology in the last six months. 
But at the same time, the legal tech landscape is more complicated than ever. In 2017, global investment in legal tech was around $200 million. In 2019, that figure jumped to over $1 billion. With all that cash floating around, new vendors are springing up and vying for the attention of every corporate lawyer. 
The challenge for corporate lawyers is thus: how can I navigate this complex technology landscape to find and implement tech that benefits my legal function?
Be a problem expert, not a tech expert
The good news is that corporate counsel don't actually need to know a lot about legal tech. Instead, if you want all the benefits of automation and innovation without the tech time trap, you need to be good at identifying and articulating problems.
"If I had an hour to solve a problem I'd spend 55 minutes thinking about the problem and five minutes thinking about solutions." – Einstein
It's much easier to pick the right tech when you are clear on what is stopping your legal function from delivering more value for less.
Where do your problems come from?
A great way to identify the most pressing problem in your legal function is by taking stock of the whole life cycle of a legal matter. Generally, it will look something like this:
Notification of client problem

Collect the facts

Triage to the appropriate lawyer

Apply risk analysis

Draft contract/provide advice

Negotiate/collaborate

Execute/approve

Store and report 

Retrieve and analyse
Inefficiency can arise at each point along this journey. For example:
Client notifies the legal team at the last minute

Inefficient intake and ineffective briefing

Manual triage

Inconsistent application of risk over time and throughout the business

Perpetual redrafting of the same advice/contracts

Version control issues making it difficult to negotiate/collaborate

Slow and laborious manual execution or approval

Manual storage of contracts, limited search or audibility

Minimal data and analytics, manual retrieval of contracts.
You don't need to know each of the specific technological solutions that could address these problems.
Your job as corporate counsel is to identify which stage along this journey is the biggest problem for your function, and therefore the broader business. 
What is holding you back from creating happier clients and happier lawyers?
What's wrong, exactly?
Once you've identified the biggest issue clogging your workflow, you will need to have a clear problem statement to map against your proposed solution. Here's a useful framework for articulating problems:
What is wrong with what?

By how much?

So what?
When evaluating legal technology, your problem statement might be:
Our legal team spends too much time reviewing NDAs. We review 10 NDAs per month. Each review takes an average of three days from intake to execution. This costs X hours of our senior lawyer's time per month. As a result, our senior lawyer only spends 10 per cent of her time on high-risk, high-value work, a very inefficient allocation of her expertise. 
In addition, to handle the high volume of NDA reviews, we must outsource more work to law firms, costing the business $Z per year more than if that work was insourced.
Now, bring in the robots
Armed with a clear problem statement, you're now well equipped to traverse the legal tech landscape. 
Approach the experts in your problem area and – like the great lawyer you were trained to be – grill them mercilessly. Push your chosen vendors for a business case, clear ROI, case studies and testimonials. 
You're looking for a technology partner to help you take your legal function to the next level, and you can afford to be picky. 
Conclusion
As COVID-19 tightens budgets and creates more work, corporate counsel are looking to harness technology to meet the demands of their clients. But if you are to navigate the sea of legal tech vendors, you'll need to be armed with a clear, concise and data-driven problem statement. In the post-COVID-19 world, lawyers who know what's wrong will be able to know what's right.
Sam Burrett is an associate commercial director at Plexus.