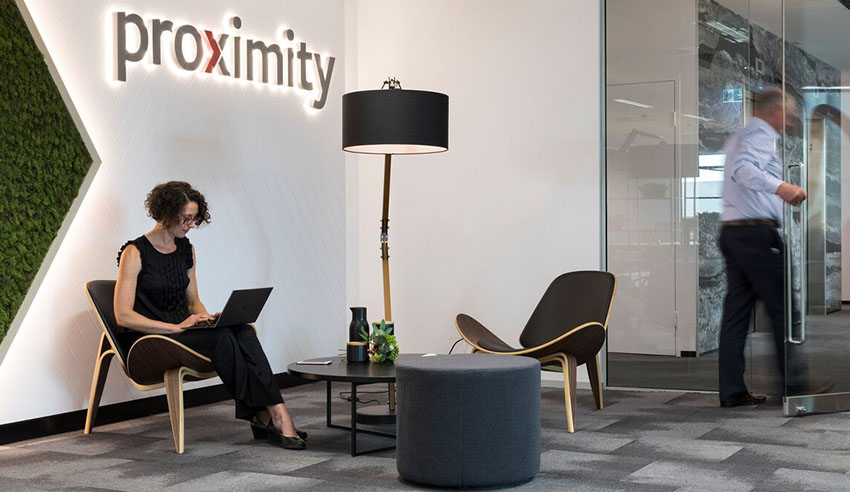 Advisory firm Proximity will be an event partner for the upcoming 2020 Corporate Counsel Summit, hosted by Lawyers Weekly.
The 2020 Corporate Counsel is fast approaching, and Lawyers Weekly is very pleased to have consulting, legal and commercial advisory solutions firm Proximity onboard as an event partner for what promises to be an illuminating and informative agenda, spread across two days.
The summit, recently relaunched following COVID-19 restrictions, is a live-stream event designed to arm you with the tools and strategies to succeed in the current market.
Proximity director Sean King said that the firm is "excited" to partner with Lawyers Weekly by way of sponsorship of two award categories at the 2020 Corporate Counsel Awards. 
"As a professional services organisation working closely with government, Proximity is proud to sponsor the public sector orientated awards – 'Government Lawyer of the Year' and 'Government Team of the Year'. These awards recognise the service, leadership, and overall contribution of government lawyers, who advise on important decisions that affect our communities," he proclaimed.
"We are fortunate enough to be able to work closely with many government lawyers and legal teams and see first-hand the great work that they do.
"Given the challenges of 2020, we're delighted to be involved with the Corporate Counsel Awards as a way to bring the Australian legal community together to celebrate its achievements."
Lawyers Weekly deputy editor Jerome Doraisamy added: "We are very fortunate to be able to partner with Proximity for the second annual Corporate Counsel Summit and celebrate the achievements of legal counsel in the public service."
"It's a credit to the events department at Momentum Media that we are finally able to get this summit up and running in the wake of the ongoing pandemic, and having partners like Proximity in tow ensures that the two-day proceedings will be a success for all in attendance."