Goodbye job applications, hello dream career
Seize control of your career and design the future you deserve with
Want an in-house role right now? Fix your tech
Putting your best foot forward in a job interview is critical at any time. As simple as it sounds, in a global pandemic, this means making sure your tech capacities are up to scratch.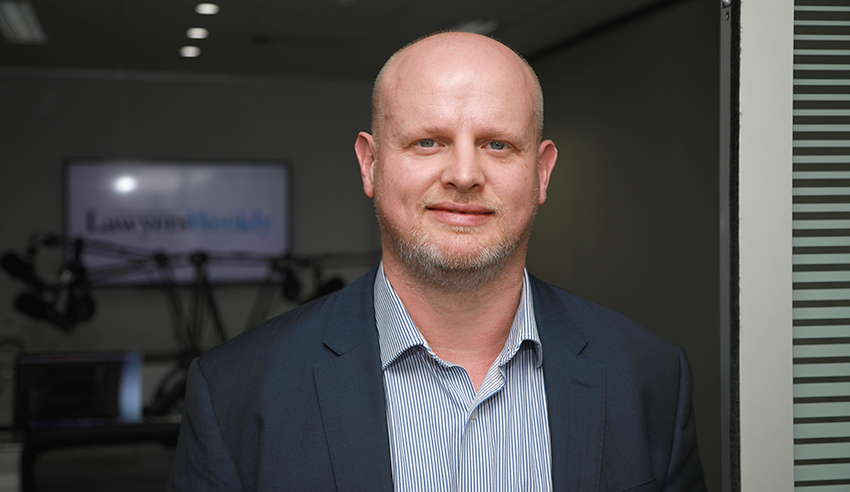 Speaking recently on The Corporate Counsel Show, G2 Legal Australian director Daniel Stirling said that in the age of coronavirus, where remote working and working from home have become mainstream, prospective in-house lawyers are not just having to interview virtually, they are having to start their jobs virtually too.
You're out of free articles for this month
To continue reading the rest of this article, please log in.
Create free account to get unlimited news articles and more!
This reinforces, he said, the fundamental importance of ensuring that one's home set-up is up to scratch, including and especially one's tech capabilities.
"The biggest thing [we have heard from the recruitment process] over this time is the need to make sure that the technology is working properly: making sure the camera works, the internet connection is sufficient and the background and lighting, and so on, are all professional," he said.
"It is your first impression with the organisation. One of the negatives that clients have flagged with me is that when there has been a technical issue or problem, obviously it's not giving a good impression to start with, but often it then does result in the candidate becoming quite flustered and it can affect their performance going forward as well."
These might seem like obvious suggestions, Mr Stirling ceded, but even things like propping up your phone during a phone interview rather than using your hand can make a difference.
"You might have to swap hands if you get a tired arm. One candidate made the point that they put together some notes that they could refer to off-camera if you like, to allow them to remind themselves of things that they wanted to put forward, which you might not necessarily be able to do as easily in an interview room at the client's premises, but usually this is something to avoid," he suggested.
"Just make sure that you're in the right place. That you're not on the side of the street somewhere. That you're in a quiet place where you're not going to be disturbed.
"Also, in terms of building rapport with the interviewer, one of the issues – which seems to happen more in video than it does perhaps in-person – is that sometimes you might be talking over the interviewer. You might launch into your answer before they've finished the question. So perhaps give it a couple of seconds once they finished asking the question or making that point before you respond. Just be cognisant of that and making sure that you're allowing them time to finish."
VIEW ALL
Moreover, Mr Stirling added, taking steps to guarantee tech capacities is "also a good way of showing that you can work remotely if you can use the technology effectively as well".
Ultimately, it's about putting one's best foot forward in this new normal, he reflected.
"When it comes to the actual interview, it shouldn't necessarily be that different. Try and treat it as a normal face-to-face meeting… you want to ensure the tools are there that will allow it to be a free-flowing conversation and they can actually see you and there's no challenges around understanding what you've got to say," he advised.
"It all comes back to technology and just having the right setup, which I think a lot of people are quite familiar with now having been at home for long periods in the last few months, by virtue of doing video calls with friends, family, or work goals and things like that. So hopefully that won't present problems for people."
To listen to the full conversation with Daniel Stirling, click below: