Goodbye job applications, hello dream career
Seize control of your career and design the future you deserve with
5 ways to adapt to the shifting legal landscape in 2021
A global pandemic and social and racial injustice movement magnified the glaring need for real, exponential change that carries over into everything we do – from our everyday life to our work life, writes Georgia Foster.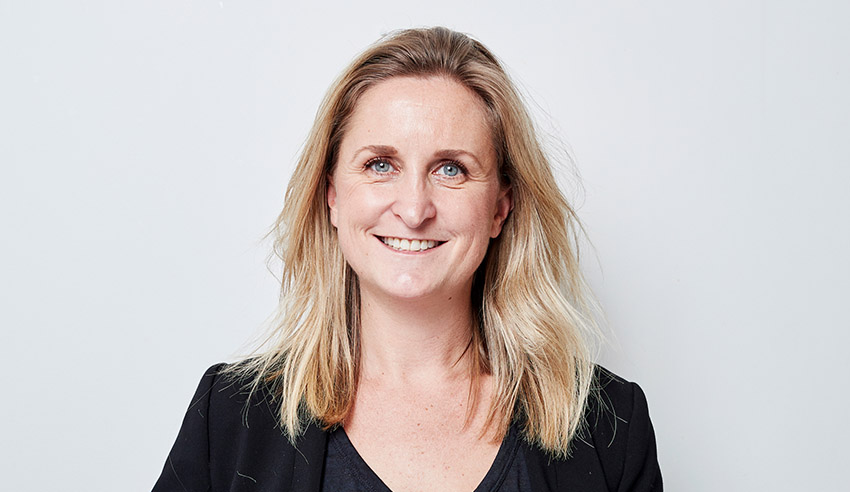 Last year was filled with unexpected challenges that tested even the most well-prepared, technologically savvy organisations. Most were propelled into circumstances that required them to make substantial changes – quickly. The legal industry in particular – which has historically been slow to adopt new technologies and processes – was pushed to undergo what is probably its most significant transformation in the last century.
You're out of free articles for this month
To continue reading the rest of this article, please log in.
Create free account to get unlimited news articles and more!
In my role at Relativity, I've seen first-hand the pivotal role legal technology has played in equipping law firms and legal departments with the tools they need to acclimate to our now ever-changing world of work. Based on last year's learnings, I've proposed five ways legal teams can leverage technology to best adapt and respond to the shifting legal landscape in 2021:
Embrace the acceleration of digital transformation and leverage tech to maintain better work-life balance
With an abrupt shift to remote and hybrid work structures, lawyers formerly hesitant to adopt new technology suddenly found themselves with no choice but to embrace digitalisation of the legal industry. With more lawyers becoming comfortable with using technology, the legal technology industry is focused on enhancing and developing new products with the novice user in mind. I predict that 2021 will be the year of enhanced user experience across the board.
When technology is designed with the end user in mind, it enables you to effectively and efficiently do your job within your allocated work hours so you can foster stronger work-life balance practices and make time for the things that are most important to you, like being with friends and family, exercise, activities and hobbies. In the new year, I encourage you to accept and embrace new opportunities to leverage tech, hone your skills and get back to enjoying life outside of work.
Make the move to the cloud
The urgent shift to remote work proved just how vital end-to-end, cloud-based solutions are to maintaining business continuity. More than ever before, it's important to be able to securely and quickly access what you need, in one place, from anywhere. As courts and legal teams look to further enable virtual and remote proceedings in order to scale access and speed to justice, capable cloud-based solutions will continue to be essential. My advice is to accelerate your efforts to transfer your organisation's or firm's data to the cloud to better support remote work, alongside security benefits I'll comment on below.
While there are of course downsides to working remotely, like not being able to make face-to-face connections, the lack of feeling like you are part of a bigger community, Zoom fatigue, etc., I do think that the flexibility to work anywhere and create your own hours outweighs the negatives and is instrumental to achieving better work-life balance. Work-life balance will continue to be important in a remote world and so will end-to-end, cloud-based technology that can help you achieve it.
Strengthen your security postures
The shift to mobile work has also meant an exponential increase in cyber-security vulnerabilities, specifically ransomware. According to the Australian Cyber Security Centre's
Annual Cyber Threat Report
, over the last 12 months, ransomware has become one of the most significant cyber threats facing the operation of private sector organisations. The report also stated that throughout the pandemic, there was an increase in reported spear-phishing campaigns and an increase of COVID-19-themed malicious cyber activity.
Hackers are deploying some of the most sophisticated cyber attacks ever seen, and the legal and professional services industries are primary targets. According to The Office of the Australian Information Commissioner's Notifiable Data Breaches Report, legal, accounting and management services is one of the top five sectors that have reported data breaches. Of those data breaches, malicious or criminal attacks (including cyber incidents) remain the leading cause, accounting for 61 per cent of all notifications. The reason this sector is especially attractive for adversaries is because it handles large amounts of sensitive client information, data and money.
VIEW ALL
Unfortunately, everyone is susceptible to cyber attacks, from small businesses, to government agencies. The best way to mitigate the risk of a cyber attack is to take a proactive approach and have ample detections in place to identify a potential risk before it can actually have a harmful impact. If your law firm or organisation doesn't have an experienced in-house team proactively monitoring for security vulnerabilities, employ a third-party provider with extensive experience and capabilities that are able to work 24/7 to protect your data.
Collaboration is key
Expect to see an increase in data from collaboration tools and chat platforms in litigation and investigations as a result of an increasingly remote workforce. In 2020 alone, there were 115 million daily average users worldwide using Microsoft Teams, and over 12

million

users on Slack, where the daily average messages per user per day increased by 20 per cent in 2020.
With the nature of work becoming more collaborative across enterprise technology platforms, this data cannot continue to be analysed like email, as lawyers and legal technology teams can lose valuable context and metadata unique to those platforms. In 2021, we should anticipate enterprise communications to continue to shift rapidly and scale from traditional channels like email toward chat and collaboration platforms. Ensure you stay ahead of the curve and have the proper tools that can manage a multitude of data sources in discovery.
Drive more equitable business practices and increase access to justice
Recent world events have shone a light on the oppression, injustice and systemic inequalities that have existed for hundreds of years. The need for a more equal, just world has never been more apparent. Being a part of the legal industry, we all have a role and responsibility to ensure that we're actively fighting against these injustices and doing our part to close the access to justice gap in our communities.
That's why Relativity created its Justice for Change program, which aims to empower the Relativity community to tackle social and racial justice issues by providing the technology needed to organise data, discover the truth, and act on it. This is an initiative I'm extremely passionate about and proud of. It's important to me that my place of work takes a strong stance against racial and social injustice. In 2021 and beyond, I think we'll see more law firms and organisations empowering employees to leverage their expertise to do more meaningful work and create a more just world. 
A global pandemic and social and racial injustice movement magnified the glaring need for real, exponential change that carries over into everything we do – from our everyday life to our work life. If 2020 has taught us anything, it's that the only constant is change. As we tackle what's ahead in 2021 will you be equipped with the tools, tech and knowledge you need to quickly adapt and evolve?
Georgia Foster is the managing director (APAC) at Relativity.