Goodbye job applications, hello dream career
Seize control of your career and design the future you deserve with
Telstra lawyer on why expanding your tech toolbelt is a must
One of Telstra's Melbourne-based employees has summed up what he believes will be a big year for tech, with lawyers encouraged to expand their toolbelts more so than ever before.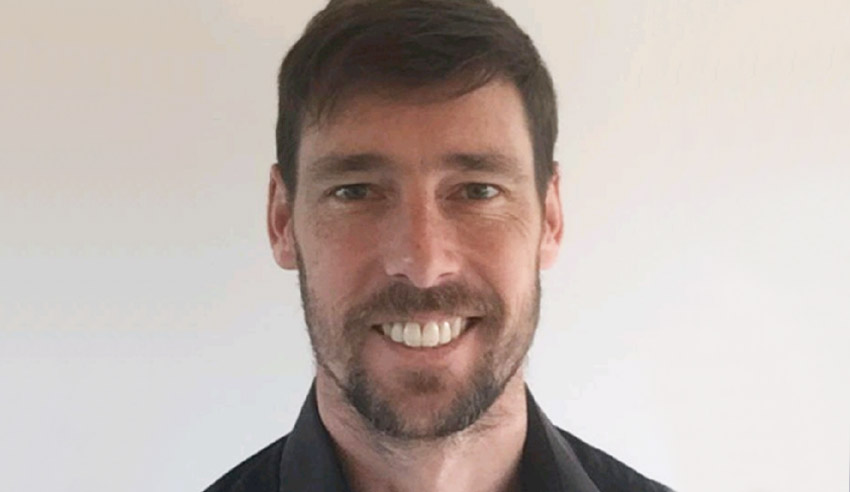 Scott Smalley, legal business partner – services & strategy, sustainability, external affairs & legal (SEAL) at Telstra, said he believes there will be a few trends likely to impact the legal profession this year.
You're out of free articles for this month
To continue reading the rest of this article, please log in.
Create free account to get unlimited news articles and more!
"Firstly, a continuing increase in the sophistication of the work that technology can handle. Much attention has been given to the automation of generic administrative tasks (like billing, or file management), and simple documents (like NDAs). The real change has now begun, as automation is tackling tasks higher up the value chain for professionals, like generating more complicated agreements, review tasks, and even some kinds of legal advice," he said.
"Secondly, as the legal tech market matures, I think we'll see a consolidation of the technology tools; from a constellation of single-use applications, to applications that perform a series of connected functions.
"Thirdly, I think more low-code tools will be created. The legal industry is realising that automation isn't just the province of a small group of tech experts, instead it is becoming a core skill for all lawyers to have. I think vendors who want to really achieve scale will serve that market by making their products in simple lego blocks that the in-house teams can use to build solutions to meet their specific needs."
Speaking to Lawyers Weekly, Mr Smalley said the trends will have substantial flow-on effects to in-house lawyers and legal teams in particular, with there "no question" that automation and process mapping skills "will become standard tools on a lawyer's toolbelt – in the same way that word processing become a core skill for this generation". 
"Not everyone needs to be an expert, but lawyers will need to at least be conscious of the processes they participate in, actively question the type of value they're adding to the process, and to be aware of what the alternatives are," he said.
"Also, I think it will become standard for new roles to appear in larger legal teams; roles to do with data analytics, product lifecycle management, and change management."
The opportunities that lie
VIEW ALL
The trends outlined by Mr Smalley represent key opportunities for lawyers to both adapt to and capitalise on, however at the same time there will be headwinds they must overcome in order to maximise these. 
"The trend I see at the moment is that legal teams have increasing workloads but decreasing funding. So although there is some concern that automation will drive job losses, in the shorter term I think it's the opposite – it helps lawyers demonstrate their value to their business by delivering outcomes that they're not resourced to do at the moment," Mr Smalley explained.
"In the longer term, as legal tech becomes capable of doing more complicated tasks, it will push lawyers to become more focussed on the higher value skills that they bring to the company, of which there are many, like strategic advice and predicting trends, interpreting the law, advising on complicated trade-offs and risk decisions, stakeholder management, bringing a trusted and independent voice to a decision, being a moral compass, and even simply being able to break down a problem logically and clearly express the issues. 
"I think the greatest compliment a lawyer can get is not 'I think you drafted that well', but rather 'I make better decisions when you're around'."
Looking ahead
When asked how in-house counsel can expand their way of thinking in order to manage the changes brought on by the utilisation of such tech, Mr Smalley said: "Technology is just a tool, so I think lawyers need to develop new project management skills for being clear eyed, and data driven, about what problems we're trying to solve with the new tools. That is, be led by the outcome you want, not the tool you want.
"As an extension of that, the human impact of technology is up to us and how we deploy it. We must be conscious about the choices we make around the tone of the tools we create, the options that are given to people, the pathways that we force people to go through, and the assumptions we make about the audience of our tools (e.g. what they want, what background they have, and what options they have to participate, or not).
"Data is our new currency, so I think legal teams will be expected to become more accountable for reporting, and achieving, new kinds of metrics.
"More than ever, lawyers must always be conscious of what work they're choosing to do. The inner voice should always be asking 'should I be doing this work, or is it better handled in another way?'"