Goodbye job applications, hello dream career
Seize control of your career and design the future you deserve with
'Uniquely positioned to optimise value': The opportunity for law departments in 2021
Following the stress testing of in-house legal teams during COVID-19, there are avenues ahead through which rapid and continued modernisation is possible.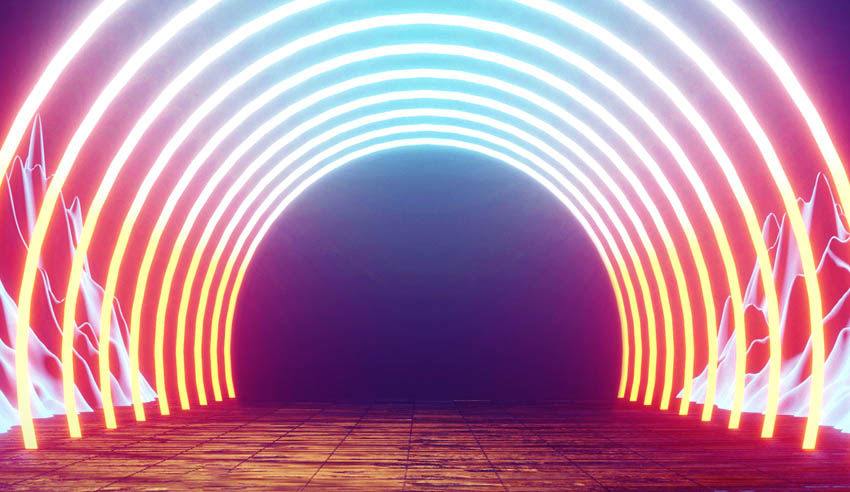 Thomson Reuters has just released its 2021 State of Corporate Law Departments Report, which compiles responses from 223 law departments across the globe about the unique challenges faced by departments in 2020 and how best those in-house teams can move forward. 
You're out of free articles for this month
To continue reading the rest of this article, please log in.
Create free account to get unlimited news articles and more!
For many corporate law departments, Thomson Reuters wrote, 2020 will be remembered "as a year where everything was turned on its head".
Once the rubble has been sifted through, it mused, the past year will likely spawn many positives as negatives, and "if department leaders are smart, it should act as a catalyst for accelerating the change agenda in 2021 and beyond".
The report identified four pain points, which – Thomson Reuters argued – have the potential to act as catalysts for law departments to not only think differently moving forward, but separate themselves from the pack and better showcase their value and effectiveness.
Firstly, 58 per cent of departments saw a surge workload, both in volume and nature – more than eight times the number of departments that experienced a reduction, which often converged with significant budget cuts. The change in dynamic, whereby law departments supported organisations in reinventing business operations, "changed the composition of work from business-as-usual to crisis management", the report noted. 
Secondly, there has been shifting demand for external counsel at law firms, with the rate of engagement of firms falling by 2.5 per cent on 2019 levels. This said, Thomson Reuters noted, law firms put in place rate increases, and also utilised more senior-level practitioners for necessary crisis support, meaning that – overall – firm revenue grew in 2020.
Interestingly, law departments in Asia Pacific (including Australia) allocate less of their overall budget (approximately 50 per cent) to external providers, compared to the global average of 55 per cent and US levels, which are closer to 60 per cent.
Thirdly, a contrast was exposed between modern departments that were able to quickly acclimate to the new environment and traditional law departments that lost time trying to adapt to changing conditions.
VIEW ALL
"While corporate law department leaders have previously guided teams and businesses through recessions, sales shortfalls and restructurings, the global pandemic put unparalleled pressure on these departments to adapt," said Thomson Reuters vice-president of research and advisory services Lisa Hart Shepherd.
"Through unprecedented disruption, crisis management and immediate shifts to new ways of working, critical gaps and shortcomings within departments were revealed and many corrected through the implementation of new processes and technologies. Law department leaders who quickly realized traditional methods of work could evolve and still meet department goals were able to pivot faster and more successfully during this year of unexpected challenges."
Fourthly, safeguarding has become a much higher priority for law departments in the wake of the pandemic, with over 40 per cent of departments putting in place new dispute prevention measures on top of what was already in place. These include contract review/renegotiation (30 per cent), regulatory compliance (27 per cent), new policies (21 per cent) and communication with customers and clients (13 per cent).
Elsewhere, the report noted there was a "massive spike" in 2020 in the hiring of legal operations professionals for law departments, with a staggering 81 per cent of departments saying they were making such recruitment decisions, compared to 57 per cent in 2019. 
For all professionals within the law department – existing and recruited – having a flexible working environment will be key, Thomson Reuters noted. Referencing research recently conducted by Acritas, the company pointed out that around four in five lawyers in private practice want to maintain the environmental workplace changes they have adopted in the wake of COVID-19, and 20 per cent have said they would leave their current employer if such accommodations for flexibility are not provided. 
This, Thomson Reuters noted, is a "unique opportunity" to bolster in-house teams with talented private practice lawyers from across the country.
In addition to recruitment and staff management considerations, law departments wanting to keep more of their work in-house will have to invest in additional resources, said Thomson Reuters Corporate Legal general manager Hillary McNally. 
"With corporate law departments, there is no margin for error since they are tasked with safeguarding the company and its employees," she said. 
"But with budgets under more pressure, strategic investment in efficiency and cost saving technology will be critical to meet the expectations of the business. Without an investment in the correct technology and tools, law departments will only end up adding more to their already overflowing plates."
Ultimately, in 2021, corporate law departments have the chance to build a department that is "fit for the legal industry's changing future while meeting the heightened demand" that top talent now requires in a workplace".
New approaches can, Thomson Reuters wrote, "allow progressive law department leaders to reap the benefits of their innovation and, most importantly, clearly demonstrate their department's value to their organisation".