Goodbye job applications, hello dream career
Seize control of your career and design the future you deserve with
Law and comms teams must be 'mutually respecting allies'
A new study has underscored the importance of meaningful collaboration between the legal and communications departments.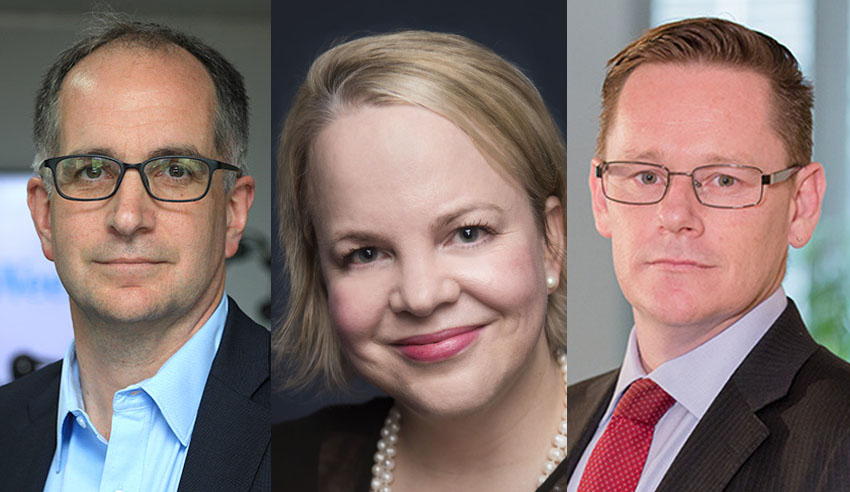 A survey recently conducted by the Georgia chapter of the Association of Corporate Counsel (ACC), in conjunction with PR agency Poston Communications, has reinforced the idea that integration of legal and communications is "key to a winning strategy".
You're out of free articles for this month
To continue reading the rest of this article, please log in.
Create free account to get unlimited news articles and more!
Distributed to ACC members in the southern state of the US in January, the survey assessed members' responsibilities for overseeing corporate communication, the integration of legal and corporate communication departments, and their knowledge of and comfort executing communications initiatives on behalf of their organisations.
In considering the intersection of risk and reputation in today's marketplace, the headline findings from the survey were: almost all (90 per cent) corporate counsel believe they are responsible for maintaining corporate reputation, just over half (52 per cent) supervise or routinely consult with corporate communications or public relations staff, and 82 per cent attribute a successful outcome to collaboration with corporate communications or public relations counsel.
In short, ACC Georgia surmised: "In the realm of litigation public relations, the data also suggests that the integration of legal and communication is key to a winning strategy."
Referencing the findings, Your Ad Attorney LLC partner Alina Lee said it is of the utmost importance that corporate counsel work closely with their communications experts.
"Just as we hope that our corporate communications teams and other departments are proactive about reaching out to legal when they feel like there could be a potential legal concern, it is a good rule of thumb to invite your corporate communication partners to weigh in, especially if it's a public facing matter," she said.
Southern Company Gas chief counsel (litigation and claims) Yoon Ettinger added: "Litigation PR starts before the problem arises and before you have a claim or lawsuit. The work you do daily to build a reputation of quality and trust is what builds the foundation for litigation PR."
Reflections from Australian leaders
VIEW ALL
Speaking to Lawyers Weekly in the wake of the research, Canon Oceania chief legal counsel David Field (pictured, left) said the need for substantive engagement between law and communications departments has not changed since the onset of the pandemic, noting that such collaboration should always be "fundamentally interlinked".
"The corporate comms team provides critical value on how to deliver messages in a way that is accessible and relatable. The legal team adds value in relation to not only the legal aspects of the message, but also management of expectations, and deep learnings from previous thorny issues," he explained.
"To manage our response to COVID-19, we've been running regular standing meetings of a core business-continuity team since February last year, with participation from legal, corporate communications, HR and QSE."
Elixinol Global Limited general counsel and company secretary Teresa Cleary (pictured, centre) does see a heightening of importance of the relationship between these two teams, however, when it comes to internal communications.
"Messaging across agile and remote teams is now the norm in a COVID-19 world and communication is vital, particularly given the ever-evolving situation we have been faced with. Strong and successful communications across teams is vital whether it be via video meetings or email updates and comms or PR teams can assist in-house counsel with determining the clearest form of comms for particular types of messaging," she said.
"The way messaging is disseminated can often mean certain messages hold more weight and therefore I think strategic thinking is required in this regard and the context of the messaging is important. As such, any recommendations a comms partner can provide around tailoring content to ensure successful delivery of messages is important. I also think the same can be said for external messages."
Either way, Telstra general counsel Craig Emery (pictured, right) said, COVID-19 has "shone a light" on why such collaboration is needed.
"Rarely in corporate life is a strategy purely driven by just legal considerations, or just public relations considerations, successful on its own. They generally only ever succeed when they are developed with regard to one another," he espoused.
More broadly, Mr Field added, it is essential that the legal and communications professionals establish themselves as "mutually respecting allies", with those in both camps wanting the other to be in the room when conversations are happening because of the value that each brings to the table.
"I think the lawyers' relationship with the comms professionals is very similar to the relationship with any other stakeholder in the organisation – the lawyers have a certain right to be around the table because of who they are, but that only gets you so far," he posited.
"You earn the right to be in the key meetings by adding deep value. If the relationship is successful and if you're doing your job right, your colleagues come to you not because they have to, but because they know you help them deliver better outcomes."
Ms Cleary supported this, saying that managing the workforce through the remainder of the pandemic and ensuring strong working relationships across the board will require leaders in the law department to proactively engage with other departments.
"Give advance notice of work coming down the pipeline, manage expectations regarding the urgency of matters and be professional and compassionate noting everyone is faced with new demands and growing workloads," she advised.
"Building strong working relationships and building trust goes a long way to proactively safeguarding the business in the post-pandemic world and quite frankly should be the way we all aspire to work. Working together collegiately 'in the trenches together' brings people closer and ultimately results in the best outcomes for the business and individuals."
Having a better grasp on holistic environmental factors, by way of a closer understanding of communications, helps the law department better serve the business or organisation, Mr Emery added.
"Don't assume that just because something is the right approach from a legal perspective, it is the right answer for the company. This doesn't mean companies should behave contrary to the law, far from it.  But, a decision that might make complete sense from a legal perspective may not be the right thing to do having regard to wider factors, prevailing community sentiment, etc.," he said.
"Communications professionals have their fingers on that pulse and it is why a tight relationship is critical."