Goodbye job applications, hello dream career
Seize control of your career and design the future you deserve with
Preventing disputes must be focus of GC's role
Enabling businesses to achieve their stated outcomes, by way of avoiding litigation, is where law departments and their leaders should be dedicating their energies right now, say three GCs.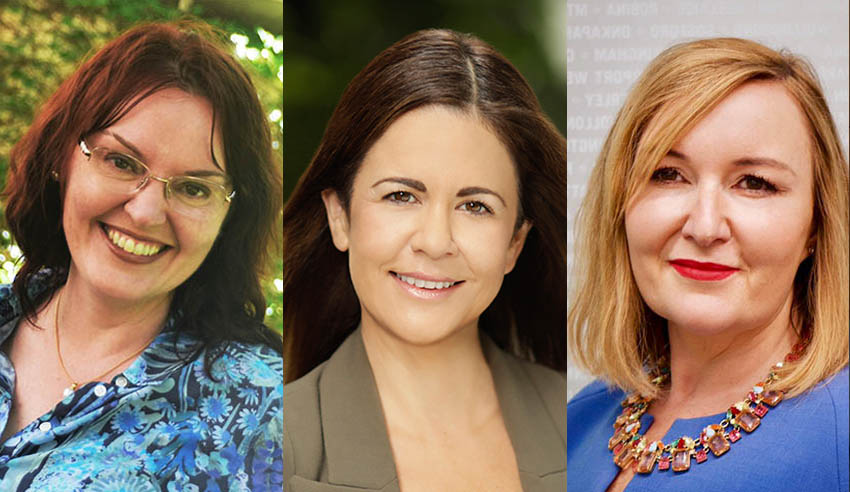 According to Lodestar general counsel and director Simone Tierney downturns generally drive an increase in disputes. The rising trend of shareholder class actions, she said is "sure to continue" in the age of coronavirus.
You're out of free articles for this month
To continue reading the rest of this article, please log in.
Create free account to get unlimited news articles and more!
"Shareholders are seeking new or additional ways to enforce their rights as corporate stakeholders, which translates into a heightened focus on the principles of corporate governance and the recovery of losses that arise when those principles are not adhered to by companies, their directors and/or advisers. Plaintiff firms and funders will continue to explore possible shareholder class actions in respect of earnings revisions, disclosure of costs and/or provisioning related to COVID-19," she argued.
"The disclosure pressures faced by listed companies, and the impact COVID-19 has had on the earnings and share prices of some companies, has created a fertile territory for plaintiff firms. The increasing regulatory burden on some Australian companies has also created a situation where shareholder claims 'supplement' regulatory enforcement action."
Moreover, Ms Tierney continued, "the prevalence of shareholder class actions in Australia is having a significant impact on the ability of companies and their directors to insure against that risk. To the extent that insurance can be obtained, it presents a way to reduce or diffuse the monetary risk associated with litigation".
"We are expecting more insolvencies once the government's stimulus packages come off. There is also the potential for an increase in employment related disputes as companies re-shape their workforces," she predicted.
Megaport general counsel Anna Tichborne supported this, deducing that the post-pandemic world will be an increasingly litigious one.
"Desperate times generally lead to desperate actions and litigation is one way of justifying an existence or giving a person/company something to do rather than just give up," she said.
"I expect there will be significant fall out post pandemic, like after any natural disaster, once the initial shock has worn off and people are forced to 'restart' or 'rebuild' there will be significant closures, liquidations, bankruptcies, forced sales, etc."
VIEW ALL
The law department's duty
When asked what role the legal team must play in ensuring businesses are safeguarded against such looming proceedings, Australian Red Cross Lifeblood general counsel and chief privacy officer Marion Hemphill pointed to the value that GCs must ensure is provided.
"I often hear that legal departments wish to be involved in projects early as part of risk management to identify and seek to avoid issues, rather than advising what to do once a problem has occurred. I also hear just as often that legal departments struggle to implement this in practice as passionate and optimistic business partners wish to cease opportunities and 'leave the fine print' to later," she outlined.
The new normal and the experiences of the past year, Ms Hemphill determined, can hopefully be used by legal departments to demonstrate this value – "there are lots of examples where robust, prepared projects have weather the storm but projects with a more optimistic approach have come unstuck".
"The pandemic has served as a good reminder of the value of early risk management, including legal review. The challenge will be not to forget the lessons learned. We have to be just as prepared in good times as in more trying times," she posited.
For Ms Tichborne, the pandemic may have served as a reminder of the need to effectively safeguard against litigation, but this responsibility is a "constantly evolving" one that never really went away.
"If it's not a global pandemic, it's a natural disaster, a change of ownership or something else. Change is a constant in anyone's universe and legal departments should evolve as their business evolves. This strengthens the relationship as well with the business and ensures that the legal department remains aligned with the business," she said.
The team leader's duty
As senior professionals who offer general guidance on matters both legal and non-legal, it is the job of a GC to be ready to tackle whatever issues might cross their desks, Ms Tichborne submitted.
"This means being aware of the environment that we operate in, having strong reliable external resources available and ready to assist, and training your employees on live issues and how to respond/deal with those issues (e.g., privacy/security breaches)," she detailed.
Such training, Ms Tierney added, must include mitigating litigation risk and potential exposure.
"Defined roles and responsibilities, clear policies and procedures and, to the greatest extent possible, a consistent approach to matters will also go some of the way to reducing the likelihood of litigation. However, where litigation ensues, a clear litigation incident response plan will ensure that all key stakeholders are aware of what is expected of them, so that steps can be taken and matters actioned in a timely and efficient manner," she said.
Ms Hemphill agreed, noting that the role of any in-house counsel – but particularly one who leads the law department – is to enable the business to achieve its outcomes, which is "generally better served by avoiding litigation".
"Therefore, our role should be to focus on prevention of disputes and issues and not cure. This will lead to better outcomes for all," she surmised.
"Prevention starts early and legal departments can steer the business as its moral compass; encouraging fairness, ethical practices. This isn't inconsistent with efficiency and value for money. In entering a contract or project, each party wants the best outcomes for itself but if the approach is too adversary with a focus on squeezing another party to their limit or interpreting regulatory requirements in a narrow way, there are more likely to be failures, disputes or non-compliance. We can seek to enforce a contract and might be found to be 'in the right' but the victory is hollow in the context of time and resources spent to achieve that outcome."
Inherent opportunities
A more litigious environment, Ms Hemphill mused, means that businesses across the board are spending more time fighting disputes than actually growing. Businesses that aren't caught up in this, she noted, "have an opportunity to court neglected clients or to otherwise take advantage of distracted competitors".
However, proactivity must be a feature of any business' approach moving forward, Ms Tierney and Ms Tichborne advised. "Remain relevant by staying up to date. Law firms offer loads of free professional development opportunities to stay up to date with law changes, current state etc. Be READY for whatever evolves," Ms Tichborne suggested.
Ms Tierney said: "Invest in technological solutions to assist in the management and mitigation of risk; commence projects to review policies and procedures; consider developing a litigation incident response plan; evaluate the skills and strengths of your inhouse teams and address or plan on how to fill any gaps and roll out training programs to increase awareness of the issues and expectations of staff. The presence of a litigation specialist within an in-house legal team should not be underestimated and provides an invaluable resource when dealing with and instructing external lawyers."
A new approach to dispute resolution?
While it is hard to make predictions about the litigious landscape in a post-pandemic world, Ms Hemphill said that parties have been willing to highlight issues early and workshop possible solutions, amid the economic pressures that served to increase stress in the marketplace and suppliers being constrained in fulfilling their obligations.
"There has definitely been more appetite for innovating and working together. There has been less focus on insisting on rights and winning disputes and more openness to understanding each other's perspectives to agree a mutually acceptable outcome. I hope that continues," she reflected.
"We are going through an extraordinary time. I'm going to try and take time to focus on lessons learned, challenges and unexpected upsides of the crisis."