Goodbye job applications, hello dream career
Seize control of your career and design the future you deserve with
'We were planning 4 different Australian Opens'
Tennis Australia senior legal counsel Daniel Stuk details the extraordinary planning that went into ensuring the 2021 Australian Open was successful.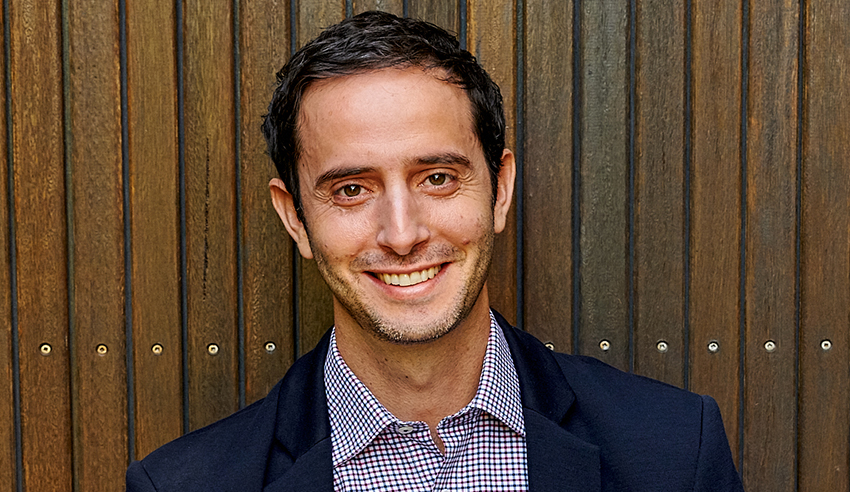 On Friday, 12 February 2021, when the third-round matches of this year's Australian Open were being played, the Victorian government announced a snap lockdown. It meant, Daniel Stuk recalled on The Corporate Counsel Show, that organisers of the international tennis tournament had just 12 hours to move the event from one with crowds to one that was broadcast-only.
You're out of free articles for this month
To continue reading the rest of this article, please log in.
Create free account to get unlimited news articles and more!
"On that Friday, we had people on-site and we had more people coming on-site for the evening matches, and we were thinking, 'What do we do if the matches go on longer than midnight? Do we send people home? Do we even allow people to come for the evening session?'" he said.
"Novak Djokovic was playing Taylor Fritz and they went to five sets. It was 11:00PM at night. They were only into their third set, and we had to make a call to send fans home. As you can expect, they weren't particularly happy to be kicked out of the stadium when they'd paid good money to see the match."
With such challenges, Mr Stuk mused, "you can't anticipate everything. You have to accept that there's going to be some issues that you have to adapt to and run with, and just manage as best you can".
Following the devastating bushfire season that Australia experienced in early 2020, Mr Stuk felt that Tennis Australia was in good stead to deal with the looming pandemic.
That environmental crisis was one that pertained to serious health and safety concerns, he said, and his team had learned to be "nimble, agile, flexible and could pivot quickly" to deal with circumstances as they arose. There was, he submitted, a good understanding of what it takes to deal with uncertainty and the unknown.
"But having said that, I don't know if we'd ever faced a challenge as uncertain, and as pervasive, and as all-consuming, as COVID-19," he ceded.
Biosecurity and business-wide collaboration
VIEW ALL
By March 2020, most of Tennis Australia's activities for the year had been completed, and as such, many people were saying to Mr Stuk that his organisation had gotten off easy. However, he responded, he and his team knew there was potential for "some serious implications for us in 2021 as well".
Once the team was able to "see through the haze" and better understand what the implications of COVID-19 were, he outlined, it became clear that the organisation's biggest drivers of revenue – that is, the Australian Open and ATP Cup – were going to be hit hard by the pandemic, and a strong biosecurity focus was needed.
"If we were going to run international tournaments during a pandemic, we had to do it safely and not compromise public health or the freedoms of Victorians in particular, who had fought so hard for it during 2020," he said.
Mr Stuk was seen as a "natural fit" for the biosecurity team that was set up, because of his legal and compliance background. Together with a colleague, he led a cross-functional and multidisciplinary team to work out how to deliver an event of this size and in a safe environment.
"We were working with people from the legal team, integrity team, IT team, operations, HR, everyone. We were all working together with this common goal of how to run the event and do it safely," he said.
A key lesson, he identified, was the need to "decentralise the way we look at biosecurity compliance".
"Our biosecurity team developed policies and processes and then tried to empower each team in the business to look closely at their operations and think about how COVID-19 affected them, then gave them a framework through which to consider how our principles could be adapted to their normal operations," he said.
"That was really helpful, because it enabled us to see common themes and risks and areas where we'd need critical advice. It also meant we could be proactive with our compliance."
Ultimately, what Mr Stuk and his team had to do, he said, was plan for multiple iterations of the annual tennis spectacle.
"We actually were planning for four different types of Australian Opens," he said.
"We had the normal one, we had a reduced capacity one, we had a broadcast-only one, and we were also planning for the possibility that the event would be cancelled or postponed.
"Looking back at what we did, there's no substitute for the hard, preparatory work that happened with our scenario planning. That was so useful, because when the snap lockdown came into play during the first week of the event, we went from an Australian Open that had crowds on-site to a broadcast-only event."
Managing one's self, professionally and personally
When asked how he navigated the myriad challenges he and his team were facing – particularly given how heavily scrutinised the event and its organisers were – Mr Stuk said it was "very helpful" for him to lean heavily on the expansive expertise of Tennis Australia.
"Consulting widely and collaborating closely with all of the different business areas really helped to design business solutions which were best practice, and I think best tailored for our organisation. I found that, of course, you still need to have a strong grasp on the fundamentals and, as a corporate counsel, you can't forget the basics to really understand the legislation and the directions, and you also really need to be researching industry standards and best practice," he explained.
"As corporate counsel, we're pretty good at taking all of those various ideas, understanding and analysing the various risks, and then presenting something coherent and practical for the business to implement which sort of mitigates the risks that you see the organisation facing."
On a personal level, Mr Stuk continued, he had to realise that, despite his best efforts to plan and think up every possible scenario that could eventuate, there would be unexpected storms and crises that are part and parcel of running a major event.
"So, I was always focused on trying to stay composed and calm because I think, as corporate counsel, you find that people in the business come to you, they look to you for that confidence, that guidance, that reassurance that everything's going to be okay. And if you have that demeanour and you bring that confidence to your advice work and your conversations, it helps to imbue that to the rest of the business," he said.
"It's something I was very much focused on when I saw that there were heightened levels of anxiety in the workplace." 
Impact of COVID-19 on in-house legal work
Not many corporate counsel would have had cause, pre-pandemic, to consider how such a global phenomenon would affect their day-to-day work, Mr Stuk reflected. When he looks back on the year that was and the evolution of his own role, "it really boils down to two primary areas", he said.
"The first was giving advice to the business around their operations and their activities, and whether those were compliant with the ever-changing government regulations and legislation and directions to do with COVID-19. The second was setting up a policy and compliance framework for the business, so that when we did go about running events, we could do it in a safe way, in a COVID-safe way," he detailed.
Such tasks were things he'd never done before, he noted, but the experience was "fascinating from a purely academic point of view", he mused, because he was able to look at new problems in a new regulatory environment and then try to adapt them to the idiosyncratic circumstances.
In the context of Tennis Australia, Mr Stuk said, this meant considering the issues in a "completely novel" fashion.
"We were trying to achieve something that hadn't yet been done in the world. So, there was no playbook for us to follow, no templates that you can use. And yet, you've got this regulatory environment in front of you, and the business is looking for that advice and guidance to safely navigate them through that process," he said.
The transcript of this podcast episode was slightly edited for publishing purposes. To listen to the full conversation with Daniel Stuk, click below: