Goodbye job applications, hello dream career
Seize control of your career and design the future you deserve with
Making a difference as an in-house lawyer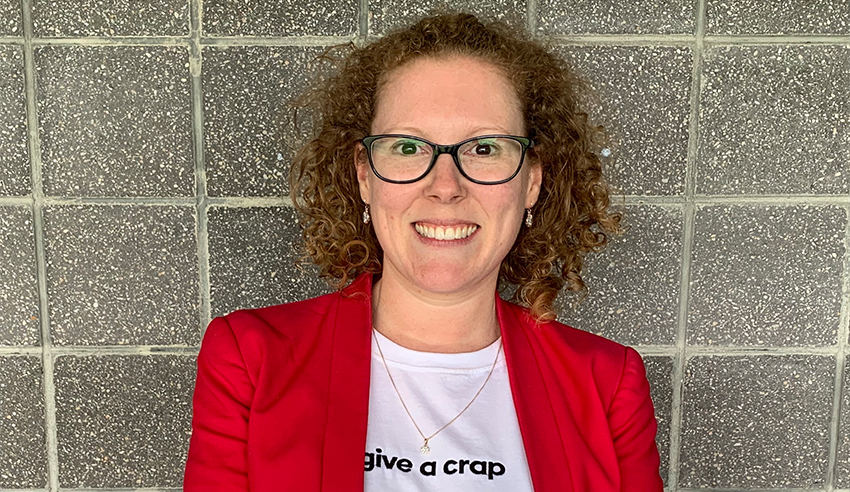 Why go in-house?
You're out of free articles for this month
To continue reading the rest of this article, please log in.
Create free account to get unlimited news articles and more!
Kate Sherburn was the first in-house lawyer at Chisholm TAFE, and despite it being a big learning curve, she loved the experience, after completing clerkships and accepting a graduate program after university.
"I knew I wanted to go in-house but I thought you had to have a certain level of experience to go in-house," she said. 
"When I look back, I think I probably had enough experience long before I actually thought I had enough experience. If I had supported myself and my own abilities, I probably could've gone in-house earlier than I actually did."
Now, she's the legal beagle – her actual title – at toilet paper company Who Gives A Crap and faced a plethora of challenges when she first started as the company's first-ever in-house lawyer. However, she loves being more involved in the business.
"I think in house roles you do get more involved in the business and that's just the nature of it," she said.
"There were only 56 people when I started and we're now well over 100. I think where my role differs is we donate 50 per cent of our profits to charity. And so, every single thing we do, we look at it through that lens. How will this help us achieve our ultimate mission which is to ensure that everyone on earth has access to a toilet.
"I think that's probably the biggest difference between this role and previous in-house roles I've had. I don't just look at it from a legal and a business perspective."
VIEW ALL
Finding work that aligns with your values
Ms Sherburn studied psychology for a year before moving into law and said that having that background has helped teach her what her values are.
"It taught me quite a bit about what my values were and the importance of finding work that you do actually have a passion for. It's actually probably become more beneficial in my current role because I was looking at organizational change," she explained
"[Who Gives A Crap] is a values-based company and those values align with mine which helps. But it's also internally the culture of the company. Culture is something that's talked about a lot and it can be tricky to find out about the culture until you're actually within that business."
Ms Sherburn also emphasised the importance of not only being valued in an organisation, but of an organisation's values.
"I think I'm very lucky where I am in the sense that everyone is appreciated for what they do," she continued.
"I really liked being really involved in the company and you get to see the tangible results of what you're doing. I don't think you sometimes see as much when you're in private practice. It was pretty amazing last year. We donated $5.8 million last year.
"To see the work that's being done by the charity partners that we've donated to, to know that we are actually making an impact, it's pretty special.
"It opened my eyes to how I could share our message more externally, not just in terms of the work that Who Gives A Crap is doing, but also in terms of the pathways out there for lawyers and that you can make a difference."
Building connections early and taking any advice you can
When starting out, Ms Sherburn said she wished she knew the value of building connections early, and getting advice from anyone you can to figure out which pathway is right for you.
"I think it is incredibly useful to share your experiences. There are so many opportunities out there now that I didn't know about when I was coming through the ranks that I would've loved to have known," she said
"I think there are a lot of opportunities out there that we aren't aware of. Until you start having these conversations, you don't become aware of them.
"I was not aware of the pathways when I was going through law school. And so, I think it showed me that there's actually an opportunity for people in these businesses to share their experiences so that other people can see what's out there.
"It is just learning from other people. By talking to other people, you learn so much."
Are you an emerging legal professional and/or law student keen to stand out from the pack? Lawyers Weekly's Career Expo & Emerging Leaders Summit will connect you with Australia's top companies and leading educators to help you secure the perfect role.
The free-to-attend live-stream event is designed to arm you with the tools and strategies to succeed in the current market and is being held across three action-packed days over 8, 9 and 10 June. As well as being treated to a wealth of practical tips, the event is offering a prize to one lucky attendee: return flights to New Zealand!
Click here to find out what you'll gain from attending and head to the official site to register now!