Goodbye job applications, hello dream career
Seize control of your career and design the future you deserve with
Is the 'freelance GC' the way of the future?
After the age of coronavirus, businesses that are not ready to employ full-time in-house lawyers may be inclined to use contractors. For the lawyers themselves, it is worth considering if this is a more appealing vocational path.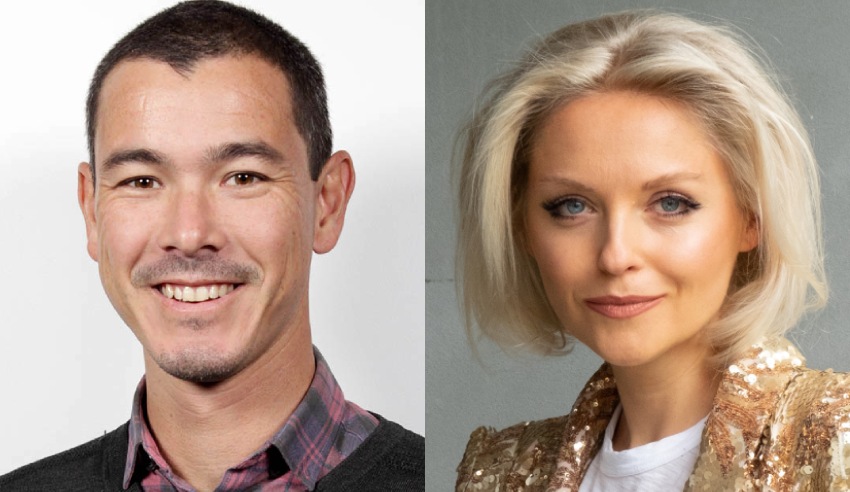 A freelance general counsel, InCounsel managing director David Bushby said, is a senior in-house lawyer who is on retainer with, and acts as the general counsel for, a business or organisation that does not yet have the capacity to have a full-time GC, and then law department, on its permanent staff.
You're out of free articles for this month
To continue reading the rest of this article, please log in.
Create free account to get unlimited news articles and more!
Why be a freelance GC
The shift to remote work, he explained, has made it "easier than ever" to freelance as a GC to multiple clients, regardless of their location.
"While freelance GCs have always had clients outside their own city or state, there's now less expectation to meet face to face at all, making it easier for those who find business travel hard to fit with family commitments," he outlined.
GC-turned-change agent Anna Lozynski agreed, saying that "flexibility, lifestyle, diversity, and an ability to have the best of all worlds" is what makes the prospect of being a freelancer so appealing for many senior professionals.
Especially, she added, "if one has multiple passions or multiple strings to one's professional bow".
Freelancing as a GC, Mr Bushby added, follows the "broader trend of increasing freelance models" across other professional services sectors.
"While we often hear of private practice lawyers setting up their own firms to gain more control and flexibility (especially when leaving large firms), the same is happening with former GCs who want a break from 'big corporate' – a trend that will continue in the future," he predicted.
VIEW ALL
Even back in 2016, Ms Lozynski noted, the CSIRO was reporting that one-third of Australia's workforce were freelance workers. 
"The Future of Work in Australia report in 2018 estimated just under 10 per cent of Australian workers have multiple jobs (excluding independent contractors who have one job) and that the figure has been steady for years," she detailed.
"Given the direction of the future of work and our country's high rates of entrepreneurialism, the freelancing GC may indeed become more common."
Moreover, she continued, Forbes has reported that "half of Gen Z, 44 per cent of Millennials, 30 per cent of Gen X, and 26 per cent of Boomers choose freelancing".
"The gig economy has already taken off in law land, by way of secondments as a resourcing option – it's sure to expand into the senior ranks too," Ms Lozynski said.
Pros and cons
When asked what challenges are inherent with pivoting towards being a freelance GC, Ms Lozynski said that a "mindset shift" away from existing practices and ideology was critical, as with anything non-traditional or with emerging ways of operating. 
"Certain generations are programmed professionally to think that senior roles need to be permanent, and that there's 'one person for one job', as Venkatesh Rao describes it in his book, The Art of The Gig. Freelancing has a different dynamic to the employee-employer relationship," she mused.
"According to Expert360, 'Where the future challenge lies is for businesses to stop (unwittingly or otherwise) entangling freelancers back into the workplace structures they left behind and instead become better at managing and collaborating with a more distributed, more autonomous, more flexible and agile employee workforce'.
"The right freelancing GC, who is seasoned and agile, can have a faster impact on a company by virtue of the fact that they are on a timeline, and there's more clarity about the scope of the role at the outset, i.e. to lead a particular project or ensure the company's legal affairs, at a strategic level, are in order.
"Less time, for example if the gig is part-time, calls for establishing clear priorities, boundaries and encourages greater efficiency (including in relationship building) – which are some of the primary hallmarks of any effective modern GC, regardless of their engagement terms."
On the flip side, however, there are also real opportunities for in-house lawyers to realise should they traverse the freelance route, Ms Lozynski said.
"Technology, and our increased adoption of it throughout the pandemic, enables freelancing," she said.
A modern workplace can no longer be linear – the future of work is multi-dimensional, agile and blended.
"There's a generational and societal pressure for workplaces to be more transformational, open minded, and allow for greater personalisation for the individual and their circumstances, to be truly a great place to work and serve its staff base."
It's simply a more flexible and lateral way of legal resourcing, Ms Lozynski surmised, "just at the senior end".
"It's about offering the skills and strategy at a particular point in time for any organisation as they expand, scale up or fill a gap in recruitment. It allows companies to collaborate with a highly skilled expert, and figure out what their short and long term legal needs are – this is not always clear for a COO, CEO or CFO without a legal background," she said.