Goodbye job applications, hello dream career
Seize control of your career and design the future you deserve with
How to be a resourceful GC: Part 1
For Shannon Landers, being resourceful means thinking creatively and focusing on long-term gain for one's business.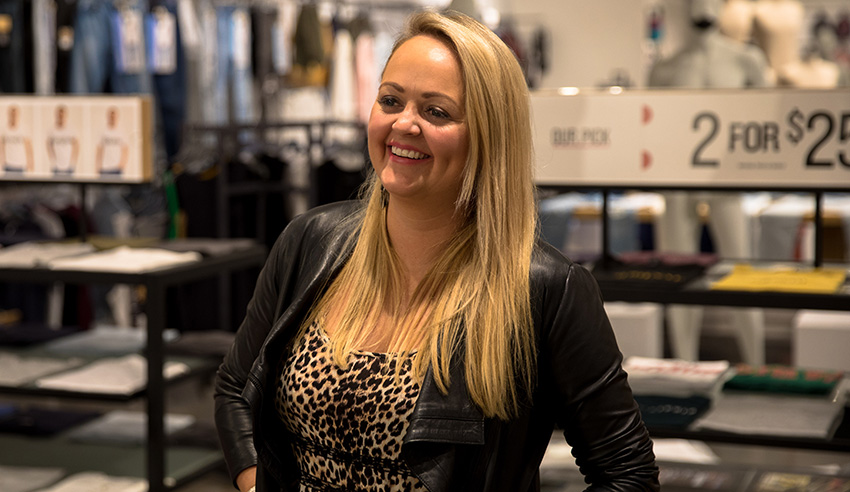 Speaking recently on The Corporate Counsel Show, Ms Landers – who is the head of the award-winning legal team at Cotton On Group – mused that resourcefulness is always front of mind when one leads a small law department.
You're out of free articles for this month
To continue reading the rest of this article, please log in.
Create free account to get unlimited news articles and more!
Such considerations were especially front of mind, she said, at the onset of the coronavirus pandemic and also when she stepped into the head of legal role and was not able to backfill her previous position.
"The business wanted me to prove the business case before I could just ask for a replacement headcount – they tend to challenge every headcount and not just assume that you get a replacement," she explained.
"I took on that role for a while and decided I couldn't do this all and needed some help. I wouldn't take no for an answer, but I also wouldn't annoy the exec by asking them for headcount when they've said that I couldn't have an immediate one. So, what I did was I reached out to Deakin University and to College of Law and I built an internship and graduate program, which can be a zero-cost model or a low-cost model.
"Essentially, if a student is getting a credit for learning and you have an arrangement, a contract with that education provider and they're covering the work cover insurance, you don't have to pay them. So, I presented that model to the board and said, 'I need some help in my team. And I'm going to act like a vacuum. I'm going to bring them in at the bottom and try and train them all up.' They approved that. And because they were impressed with it, they said, 'It was a no-cost model that you presented to us, but we're going to endorse that you actually pay them'."
Cotton On Group pays all of its interns, Ms Landers said, and now has a running internship program with Deakin and graduate program with COL whereby it can build a talent pool.
"A grad is a very low-cost lawyer with a higher value input to the business or output to the business. So, it's a no-brainer for the business to do that. And they would much prefer that you train and develop the junior in-house rather than take from the market and not understand the business," she said.
It is fundamental, Ms Landers continued, for GCs to continually consider the long-term impacts that such resourceful thinking can have – not just on the departments that they lead, but on the broader business. When asked if one could, crudely, describe it as "short-term pain for long-term pain", she said "absolutely".
VIEW ALL
"The way I see it, if I'm engaged in developing and investing some time in these juniors at a really low-cost model but high output value to the business, it enables me to get off the tools, which is at my best value to the business, reviewing contracts or advising on leases. I need to be working in the white space, in the legal operations, in the strategy and the board presentations, in the dispute resolution. So, the business is happy because it frees me up to focus on what matters most," she said.
Part of such thinking, Ms Landers added, is "closing the loop on things".
"When something happens, I like to pause and capture the learnings. When we had a product recall – which in a retail business or a value fashion business can happen once every six months – the business was feeling really micromanaged by legal. So, I sat down with my team and pulled it all apart, and we invested in a flow chart that had links to all the relevant precedents and documents that were needed. And then we put that on the shared intranet. The next time we had a recall, we just directed the marketing team to that. They followed all the links and gave us the draughts, which the agency approved. And it was such a seamless process for everyone," she detailed.
Developing such templates might require some "short-term pain", but then for subsequent instances, the law department has saved the business substantial time, she surmised.
Being resourceful as such is particularly trying for GCs and their teams at present, Ms Landers reflected, given how many urgent priorities beset legal in an economically and environmentally turbulent period.
She continued: "Because we're all high achievers and probably scared that other people might get it wrong, we do tend to take everything on for people operationally, but all that does is condition them that we'll continue to always do it for them. What we really should be doing is figuring out what they're trying to solve for. Like, what's the question, what's the problem? What are we trying to solve here, guys?
"Then, help them implement a framework that they can then just use going forward. So, you've got that high investment at the start to really understand the problem of your customer or your client, and then really helping the strategic development of a framework. But then give it to them to own and roll out. And then you can audit and check against it to satisfy yourself and to the board that there's legal compliance, but you don't have to do it all for everyone."
Next week, Lawyers Weekly will publish more of this conversation with Ms Landers.
The transcript of this podcast episode was slightly edited for publishing purposes. To listen to the full conversation with Shannon Landers, click below: