Goodbye job applications, hello dream career
Seize control of your career and design the future you deserve with
Why having a 'personal board of directors' helps you be a rainmaker
Rainmakers who have more control, freedom and flexibility in their working lives are the ones who find that life is worth living, argues one GC-turned-consultant.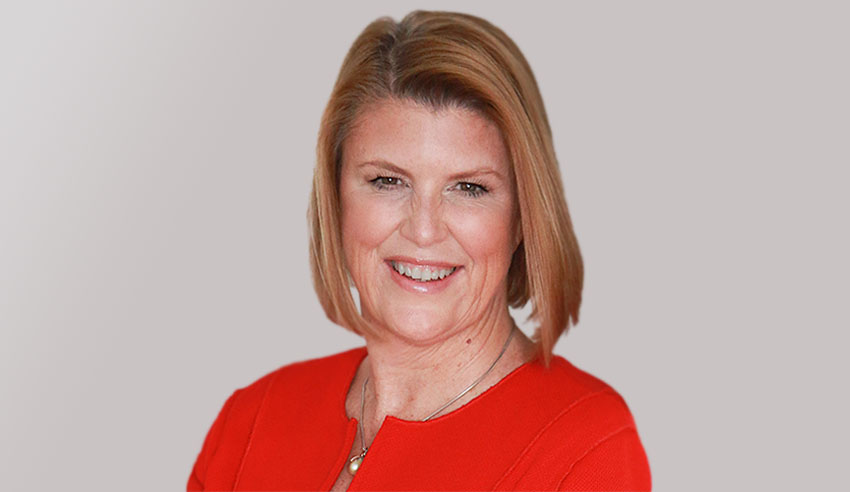 Speaking recently on The Corporate Counsel Show, Sheila Murphy – who is the chief executive of Focus Forward Consulting LLC and sits on the board of directors for the National Association of Women Lawyers in the US, having formerly been a senior vice-president and associate general counsel at MetLife – said that when one is legal counsel for a company, one should be giving that company their best and leaving them stronger than when one started with them. 
You're out of free articles for this month
To continue reading the rest of this article, please log in.
Create free account to get unlimited news articles and more!
What every in-house leader should be doing for their companies, she argued, is "building an army that is strong, thoughtful, innovative, looking at those issues better than me". 
Such a person, she said, is a rainmaker for that company. 
In a law firm environment, Ms Murphy outlined, a rainmaker is one who brings in the money, while in a corporate setting, it is a person who is able to create lasting change. 
"While the law firm and the corporate counsel have different skill sets that you need, there are some overlaps. You need to have a strong brand or professional profile and be amplifying it in the right way: where are you speaking? What committees are you on? How do you present yourself when you're at a meeting? All of those things are part of it, as well as that robust network, which is probably the most critical thing," she said. 
However, corporate counsel who hope to become rainmakers cannot simply focus on legal skills. "It's rare that legal skills are enough," Ms Murphy warned, adding that it almost never works when people try to go it alone. 
What rising professionals need, she submitted, is a "personal board of directors". 
This is, she said, "a group of people who are really invested in your career and give you honest advice", including mentors, coaches and accountability partners. 
VIEW ALL
"People who try to do it all on their own inevitably tend to fall back into their bad habits and they don't push themselves. They think they don't have the time. So, going in by yourself is a strategy that I don't think works. It doesn't have to be a coach, but you have to have someone or something that's going to push you along," she said.
One member of such a board, Ms Murphy continued, could well be a younger individual with whom a reverse mentoring relationship can be established. 
"As a mentor, I will always learn from my mentees by hearing how they were thinking about things. There's going to be five generations in the workplace, if there's not already, and by understanding how different people think and approach things, every leader at every level can learn," she said.
"So, I believe a lot in reverse mentoring. It's helped me dramatically. I have a bunch of, I would say younger folks, who helped me out with a whole host of issues. What's happening? What should I be aware of?"
The idea that once you get to a certain level you don't have to keep growing and that it ends is ludicrous, Ms Murphy opined. 
"It's a constant investment in yourself that you just can't stop doing," she stressed.
"You do need that strong group of peers. You need a strong personal board of directors who's going to tell you when you're falling behind or where things aren't good.
"I was having a conversation with a client who said she has a really strong personal board of directors, and that three of those people had told her that something she had done was a huge mistake and she needs to fix it or otherwise she's going to be looking for a new job. Having those people who will give you that strong advice that you need is fundamental.
"It's also about talking to headhunters, talking to recruiters: understanding what else is on the horizon and staying on top of these new areas and listening to the board and to the CEO and figuring out how you can drive the business further."
For those wondering whether or not the journey to rainmaker is a worthwhile one, Ms Murphy said it is "exciting and stimulating, but like a roller coaster, there are some ups and downs now and then".
This all said, those who go through it and stick it out have "huge, enormous relief" when they come out the other side, she said. 
"[This is the case] even for those who have decided to be part-time photographers and balance a legal career with it, because they took control of what they wanted from their career and it wasn't being sent to them. Now and then, people feel stuck and that they don't have control. But when you have control and you have freedom and flexibility, life is a lot more worth living," she said.
The transcript of this podcast episode was slightly edited for publishing purposes. To listen to the full conversation with Sheila Murphy, click below: