Goodbye job applications, hello dream career
Seize control of your career and design the future you deserve with
Working with in-house teams to improve rates of equitable briefing
Since the introduction of the Equitable Briefing Policy five years ago, the percentage of female barristers receiving briefs has risen – but both in-house counsel and barristers need to further embrace the policy for it to have a true impact.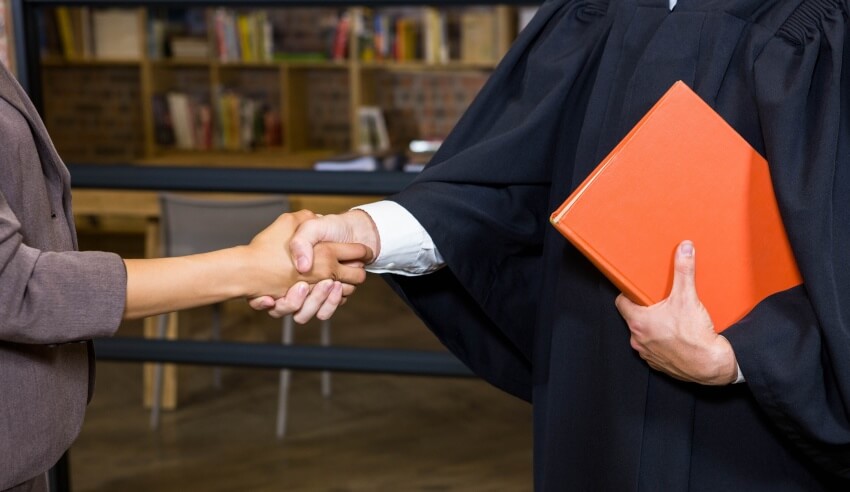 The Equitable Briefing Policy, launched in 2016 by the Law Council of Australia, intended to drive "cultural change within the legal profession, support the progression and retention of women barristers, and address the significant pay gap and underrepresentation of women in the superior courts". But recent findings in the ACC Australia Trends Survey show that the policy has not been widely adopted in the profession; only 13 per cent of respondents said their organisation had an equitable briefing policy and consciously aimed to meet it.
You're out of free articles for this month
To continue reading the rest of this article, please log in.
Create free account to get unlimited news articles and more!
Talitha Fishburn is a barrister at Black Chambers in Sydney and Paul Green is a senior lawyer in the customer management legal team at Westpac Group. Speaking recently on the Corporate Counsel Show, the pair chatted about equitable briefing from in-house teams to barristers – and what more barristers in this space can be doing.
Each year, there is a report on the equity policy and its findings. Ms Fishburn said that whilst the aims of the policy appeared to be "on track" since the last annual report, who has adopted the policy needs to be closely looked at.
"In the last reporting period, there were 122 briefing entities who had adopted the policy, which for a national policy is not a large number. And amongst those, it was about 44 per cent who actually were reported on it.
"When it comes to the Association of Corporate Counsel Report, which was published recently in 2021, it reported on certain trends within the in-house environment. And one of them was interestingly, the equitable briefing policies as adopted in corporate Australia," she said.
"This particular survey shows that, in summary, there is a very low take-up of the policy in in-house environments. And generally, there is a low understanding of the policy. So, I think it's definitely something that needs to be improved and can be improved."
Ms Fishburn has received briefs from both corporate counsel and private firms on behalf of bigger organisations, as well as others who have adopted the policy – and added that the policy was a positive step forward for female barristers.
"From my perspective, I think it is actually working. I think that adoptees of the policy are looking consciously at women and women who are available in areas of expertise and with relevant seniority. I think it's a positive policy and it leads to a better representation of briefs going to women," she said.
VIEW ALL
"It's really just taking reasonable steps to consider a woman when it comes to briefing. It's also in respect of complying with what's encouraged to be data reporting requirements."
However, Ms Fishburn added that "there could be some resistance within organisations to need to report on data".
"If we look at the recent results where, amongst those who adopted it, less than half have actually reported the data. It could be the case that many more decide to adopt it and abide by, considering the choice of counsel, but choose not to provide the data," she clarified.
"I think that there can be further advertising of it. I think it's relatively new in its existence. And I think that there could be a level of misunderstanding of what it actually requires adoptees to do."
Westpac has been a "strong advocate" for the policy, according to Mr Green.
"Each year we've either met or exceeded the briefing targets set out in the policy. It's a policy, which we are all reminded of continually," he said.
"Amongst the lawyers that are making choices about briefing counsel. It is really mystifying that there are organisations out there that just have no awareness at all about the policy."
Mr Green added that equitable briefing has become embedded in the way the Westpac in-house team works.
"It's as easy as every time a decision has to be made about briefing council, we expect that our panel firm will provide a list of recommendations and that that list will always include women barristers," he said.
"And from time to time, a list will come through, and this happened to me very recently, a list came through and there were no women on it. But you make it clear that that's not acceptable. And you send the list back and you ask the law firm to have another go at it. And that's not a difficult thing to do."
In terms of the quality of briefs being provided to male and female barristers, Ms Fishburn said there's still a "big gap between the value of the briefs", despite clear targets being set.
"Currently, we have about 25 per cent of the bar, which comprises females. And we have an aspirational target of 30 per cent of the briefs to go to women by 2020," she said.
"But there's still a big gap between the value of the briefs. So it could be that you are getting briefed with an advice piece, which might be a day's work, but a male colleague is being briefed on something very significant, which might be a trial of many, many weeks. And naturally, that incurs a much greater value of brief.
"It also has carry-on effects in terms of a reported decision, awareness amongst the profession, those sorts of things. So, I think numbers is one thing, and it's good to be considered, but a very tangible purpose of the policy, which is yet to be fully realised, is achieving parity between the value in a remunerative sense of what the briefs are," Ms Fishburn added.
For the equitable policy to work, it is a barrister's responsibility to embrace it – in addition to whoever is briefing them, Ms Fishburn said.
"I've adopted it myself. And from a barrister's perspective, a senior barrister has a lot of sway when it comes to the recommendation of junior counsel," she added.
"If someone is senior counsel and they recommend an individual that happens to be a female, that's like gold for that particular individual, and will tend to be very persuasive from the client's perspective."
Additionally, barristers need to ensure their technology, information and experience is "robust and up to date" to better promote themselves and their services.
"The Bar Association itself takes great effort to collate relevant and up to date data on its members. It's recently released its strategic plan as well for the next five years. And one of its aims is to promote and take steps to further implement diversity in all of its wonderful manifestations at the bar," Ms Fishburn said.  
"We've got quite a few committees and projects at the bar, which are aimed at fostering diversity. And one of these being, of course, gender equitable briefing."
 The transcript of this podcast episode was slightly edited for publishing purposes. To listen to the full conversation with Talitha Fishburn and Paul Green click below: