Goodbye job applications, hello dream career
Seize control of your career and design the future you deserve with
Life as the sole GC for a venture capital firm
Communication is of the utmost importance as a sole in-house lawyer, according to this venture capital general counsel.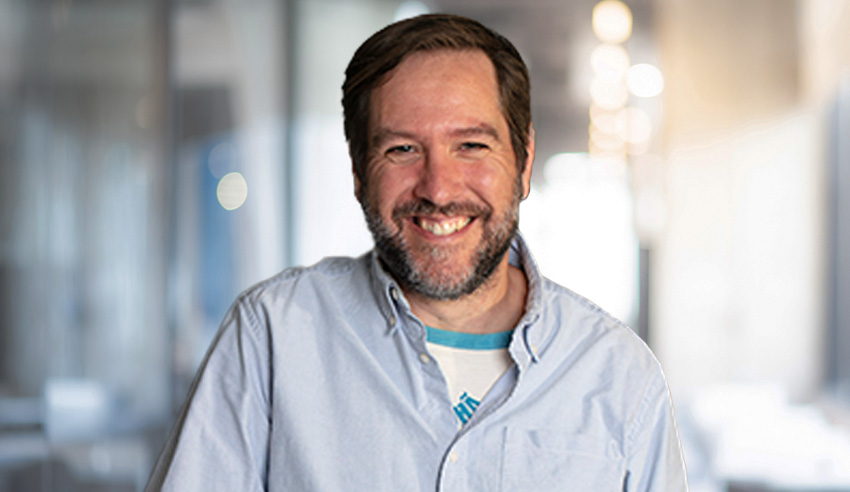 Nick Brown is the general counsel at venture capital firm AirTree – and previously worked as an M&A lawyer for 15 years. Speaking recently on the Corporate Counsel Show, Mr Brown shared his experience being the first in-house counsel for a venture capital firm and what life is for legal counsel in financial services.
You're out of free articles for this month
To continue reading the rest of this article, please log in.
Create free account to get unlimited news articles and more!
Whilst Mr Brown said there are a number of challenges that come with being the first general counsel in a company, he's "here to work with and help facilitate what people want to do rather than work against them."
"It definitely presents some challenges in the sense that people are not used to operating with a lawyer around. You have to build a level of trust initially and you have to make clear that your role is not to be a blocker in any of the processes that people have just been used to getting on with," he said.
"I think that comes with opportunity because you get to set your own blueprint as to how you want the role to look, how people should bring you into the process, when they should bring you into the process, and how you can help them.
"Nobody has any preconceived notions of how that should work because there hasn't been a lawyer in the building before. So, whilst it definitely does present challenges, I think it presents more opportunities," Mr Brown added.
When going into organisations as the first general counsel or in-house lawyer, the most important thing to note from Mr Brown's experiences is to spend a chunk of time learning about the organisation before implementing any changes.
"I've gone into two roles where I've been the first-ever GC and first-ever in-house lawyer," he said.
"And the most important thing I've taken out of those two roles is to spend the first month, six weeks, two months listening, finding out from people how it currently operates and trying not to impose too much at an early stage so that you can ensure that you understand how the business processes work, where you can best insert yourself, and how you can best facilitate helping that process."
VIEW ALL
Fortunately, AirTree is an organisation "very keen on continuous improvement" and exploring newer, more efficient ways of doing things, something which Mr Brown said he's been able to play a key role in.
"I am across a lot of the processes in the organisation. And so, I can play a role in helping make suggestions and highlight areas where things aren't working as efficiently as they might and try to bring a constant improvement to that area," he said.
However, compared to his previous in-house roles, Mr Brown's day-to-day work at AirTree is to do with different types of deals – an area that as a former M&A lawyer, he "thrives" in.
"Most of my work is focused on deals, so investment deals and exit deals, that's probably on a day-to-day basis, that's probably 75 per cent of what I do. I've come to accept that I'm a deal junkie and that's where I really thrive," he said.
"Compared to my previous in-house role, it's much more project-deal based rather than long-term, more strategy-based projects. And I like that aspect, that's something that I've always enjoyed throughout my career. I quite enjoy the fact that if I start working on a deal, I know that in two to three months, it's going to be done and then I can move on to the next thing."
In terms of juggling different deals, prioritising his time and keeping his head "above water", Mr Brown added that communication is key – particularly as an organisation's only in-house counsel.
"It's making sure that you over-communicate if you're in any doubt as to whether you should communicate, [over-communicate] about what your priorities are, what you've got on and how exactly you intend to prioritise that so that people can never say that that they weren't sure exactly whether you had capacity to do something or when you would get back to them," he said.
"Ensuring that you're completely transparent about what you're doing and how you're doing it heads off most issues and makes sure that everyone's comfortable with how you're prioritising your time."
The transcript of this podcast episode was slightly edited for publishing purposes. To listen to the full conversation with Nick Brown, click below: