Goodbye job applications, hello dream career
Seize control of your career and design the future you deserve with
From cattle stations to courtrooms: Growing up in remote Australia
Resilience and tolerance are key skills for legal professionals to possess, according to lawyer and author Tanya Heaslip.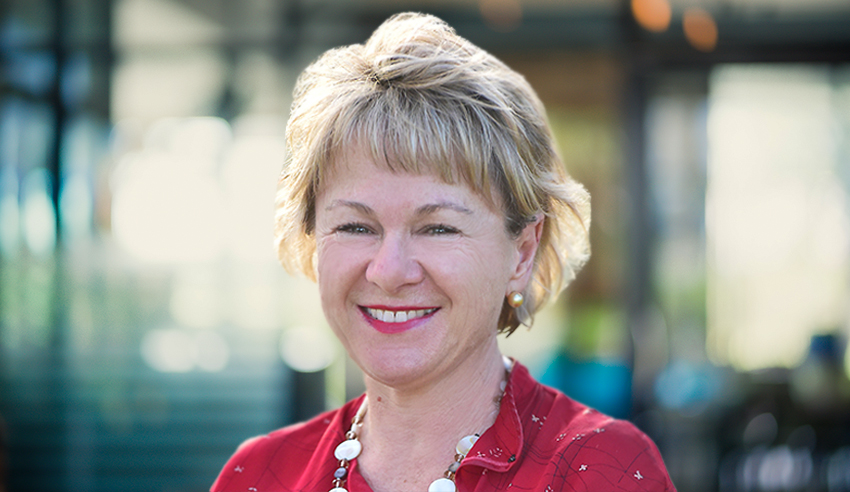 Currently working as a freelance in-house commercial and legal advisor, Ms Heaslip has worked as a solicitor for the Lindy Chamberlain inquiry as well as worked in the Czech Republic and as a barrister in Western Australia. Speaking recently on the Corporate Counsel Show, Ms Heaslip spoke about her unusual upbringing and the skills she's learnt that have been useful within the legal profession.
You're out of free articles for this month
To continue reading the rest of this article, please log in.
Create free account to get unlimited news articles and more!
Ms Heaslip grew up on an isolated cattle station in the north of Alice Springs and attended the School of the Air in primary school – an educational system built entirely off teaching children in remote areas over the radio.
"We came to the territory in the early 60s. My parents were pioneers, really. And I grew up on this vast, isolated space of hills and valleys and gullies and flatlands and scrub and mountain ranges, horses, cattle, stockman, a sister, younger sister and two younger brothers," she said.
"From a very early age, when we weren't at school, we were mustering cattle, driving cattle, working in the yards, helping draught, fix boards. Every day, pretty much, the morning was inside, the afternoon was outside. Holidays were spent entirely in the stock camp, three weeks on the back of a horse moving around the cattle station."
Attending the School of the Air was "the basis for the weird and wonderful and wild adventures" in her life and set her up with an "unusual and very creative approach to study", Ms Heaslip added.
"Learning through the written page and then by listening to other people became quite the norm. And it was the half an hour of adventure every day as we did school in the little school room from 7:30 in the morning until one o'clock, and that was almost all written. And then we'd head off to help muster cattle, ride horses, do what kids do on cattle stations," she said.
"But for that half an hour each morning, we went onto the radio, and our school teacher, who we couldn't see, would lead us through lessons with classmates, only about five or six, that we couldn't see."
Ms Heaslip was the first student from the School of the Air to study and graduate from law and said that whilst attending boarding school during higher education, her teachers encouraged her.
VIEW ALL
"I have them to thank them for taking me, the first kid from School of the Air ever to go to university, to law school, and then to graduate in law, which was very exciting," she said.
"On my graduation, I received a yellow telegram, because it was telegrams back then, from the chief minister of the Northern Territory congratulating me."
She's also written three memoir-style books: the first, Alice to Prague, being about her adventures in Prague, the second, An Alice Girl, is about growing up in Alice Springs, and the third, Beyond Alice, is about attending boarding school.
"Alice to Prague was published in 2019, An Alice Girl in 2020, and Beyond Alice in 2021. So yeah, I haven't slept, I think, for all those, probably three to four years, because I just kept saying to the publisher, 'Of course I can do it,' and then working, burning the midnight oil to craft those stories," she said.
"And throughout all of them, of course, School of the Air is interwoven because that really formed the basis of all my creativity and my love of adventure."
In addition to a sense of adventure, Ms Heaslip said that her upbringing and education taught her a variety of skills that have been instrumental within her legal career – resilience and tolerance being high on the list.
"Growing up in the bush makes you resilient to start with. Boarding school, it's resilience; you thrive to survive, or you don't. It was sink or swim.
"I took from a very tough upbringing in the bush on the back of a horse for much of my life when I wasn't studying, and then the challenges of learning to live within 120 girls from all different parts of Australia when I was such an isolated child myself, and I'd never actually been in a classroom until I went to boarding school; it made me learn faster. It taught me to adapt. It taught me to understand other people," she added.
"It taught me tolerance because you have to be incredibly tolerant to live within that kind of structure. And it taught me gratitude for what I could do. It made me very independent, and I realised that I could go out in the world. I think what it gave me, perhaps most of all, was just this distance that I could jump. And I spent my whole career just jumping, not actually thinking things through, but jumping and thinking, 'I can do this. Why not? I can have a go.'"
Ms Heaslip explained that this resilience is of the utmost importance in the profession.
"I think one of the skills and this applies to anyone, not just females, but anyone who struggles in law, and that is just having to develop that resilience, that capacity to bounce back, that not giving up.
"And I think it's very easy as a lawyer, no matter what your sex is, no matter what field you work in, to become disillusioned, to become overworked, become depressed, to lose self-confidence. I think that is now out there," she said.
"In the past, it was all hidden. But now it's acknowledged. I think to stay in the law and to make it work for you, you have to really, first of all, develop that inner strength and confidence to back yourself and then try and think very strategically about what your skills are and where you can add the most value and lean to that."
The transcript of this podcast episode was slightly edited for publishing purposes. To listen to the full conversation with Tanya Heaslip, click below: