Goodbye job applications, hello dream career
Seize control of your career and design the future you deserve with
Lessons from a varied career
Sometimes, focusing on your strengths, instead of climbing the corporate ladder, can lead to a more rewarding career, according to Tanya Heaslip.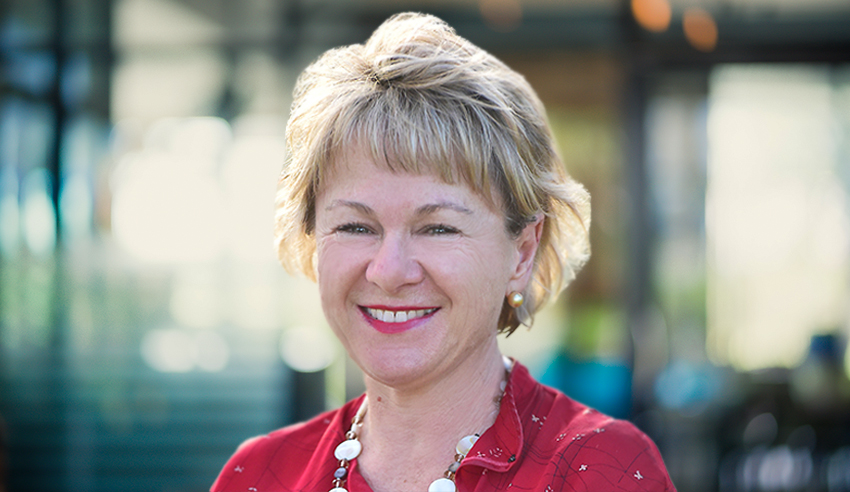 Currently working as a freelance in-house commercial and legal advisor, Ms Heaslip grew up on an isolated cattle station in the north of Alice Springs and attended the School of the Air in primary school – an educational system built entirely off teaching children in remote areas over the radio. 
You're out of free articles for this month
To continue reading the rest of this article, please log in.
Create free account to get unlimited news articles and more!
She's also written three memoir-style books: the first, Alice to Prague, being about her adventures in Prague, the second, An Alice Girl, is about growing up in Alice Springs, and the third, Beyond Alice, is about attending boarding school.
Speaking recently on the Corporate Counsel Show, Ms Heaslip shared the lessons she's learnt from her extremely varied career. She's worked in the Czech Republic and held a variety of different roles – one of her earliest being a junior instructing solicitor for the Lindy Chamberlain inquiry.
"It was the first inquiry, really, in Australia of that kind. So, this was 1986. There'd been other inquiries, but nothing of this nature. Lindy's trial was also the first trial by media. There had never been anything like that either.
"So, this inquiry suddenly was just flooded with media, prosecution, defence counsel, advisors, supporters, helpers. There were hundreds of people involved, and it became a roadshow that went around Australia. And ultimately, of course, the convictions were thrown out, as they should never have been made in the first place," she explained.
"But from my perspective, as this young crown prosecutor, it was quite terrifying because I had no idea what an inquiry involved. I'd never worked with QCs. And this was the cream of Australia's QCs, for both sides, defence and crown."
The 18-month inquiry travelled all around Australia and was the "most exhausting thing" Ms Heaslip had ever done.
"It was a 24/7 process, and we were all working under the clock. And we were losing. I was helping draught submissions, I was reviewing submissions, I was doing all sorts of things that I didn't think imaginable, but I was also learning about what justice actually means because as it went on, it became clear the evidence that the crown had led was either flawed forensically or it was evidence that the jury had taken and believed because the jury did not believe Lindy. And she was really convicted on that complete personal bias basis," she said.
VIEW ALL
"The forensic evidence obviously played a big role, but it opened my eyes very clearly to how prejudiced we are as people, how quickly and easily we pigeonhole people, how quick we are to condemn, and how this unravelled, and how in the end it was just dreadful for Lindy and Mark when they split in their lives were never the same again.
"But the convictions were quashed as they should be. And from my perspective, what it also did was it meant I would never be able to go back to just boring old legal practise, which I did over and over again because it was bread and butter work. But after having lived with that kind of adrenaline with the media embedded, I found it very difficult to go back to day-to-day wills and neighbour fences, but it was a fantastic experience, especially for someone fresh out of law school," Ms Heaslip added.
Not only did the inquiry show Ms Heaslip what her true interests in the legal profession were, but it also gave her an understanding of people.
"Even though I loved the courtroom and I loved the theatre of the courtroom, I was also better strategically, which I think perhaps I've learned from Chamberlain. In the end, I spent most of my time instructing rather than appearing because in the territory and South Australia, the two jurisdictions in which I largely practised, it's a fused profession. So, you are both. You're both a solicitor and a barrister, and it's expected you will run jury trials and the like, which I did in civil matters," she said.
"I was able to take that out of criminal law, into something where I was working more with people and their issues. And then that interviewing process of trying to understand people and what their issues were, always understanding there was more than one side to a story, at least two, if not more. Seeing the greys. Trying to help people settle."
Ms Heaslip then went on to travel to Prague in the Czech Republic shortly after the fall of the Berlin wall – which became background for her first book. There, she taught English as laws were changed and justice was brought to the country.
"It was just one of those I'll jump and see how I go moments, and then ended up having two-and-a-half years of possibly the most extraordinary experiences of my life, teaching English to the Minister of Justice and justices of the high court, and then teaching a whole raft of international legal bureaucrats who worked under the Minister of Justice," she explained.
"They wanted to become part of the European community. They wanted to get their human rights record back on track. They wanted to draught new corporate and constitutional laws to protect their country.
"I worked on helping the Czech minister draft a new constitution for Georgia because they'd come to the Czechs for assistance. And I assisted on a whole human rights bit of legislation that was being drafted. And frankly, I think I learned a lot more than they probably learned from me, but it was just the most wonderful two-and-a-half years seeing this country come out of one regime and trying to enter a new one," Ms Heaslip added.
Now, Ms Heaslip works on a variety of different projects as a freelancer whilst considering writing a fourth book and raising her kids.
"I think I've taken every skill that I've honed over the years and turned it into the nugget of what perhaps is my number one skill, and that's strategy. So I work on a whole raft of different commercial issues, looking strategically at what the issues are, how to manage them," she said.
"Sometimes they're small one-off projects, sometimes they're bigger, but I can manage that at this point in time because I really want to write another book, and I'm also having to care for my mother now."
Ms Heaslip added that knowing where your strengths lie is key to successfully freelancing.
"In my consultancies and where I've freelanced, I've always worked specifically in the area that I know is my number one skill at the time.
"And it doesn't mean you'll necessarily be very successful. I have never risen to the real dizzy heights of any particular field because I've always done different things because I'm curious and interested in different areas of law and different areas of the commercial world in particular," she concluded. 
"Finding that out and being prepared to go against the herd and not feel sucked in to follow the masses, to feel you'll fall off the corporate ladder or you'll be ridiculed if you don't follow what's expected, but having that courage to say, 'I've got these skills, and I've got this one life, and I need to make them work,' even if you end up travelling the road less travelled, which has definitely been my journey."
 The transcript of this podcast episode was slightly edited for publishing purposes. To listen to the full conversation with Tanya Heaslip, click below: