Goodbye job applications, hello dream career
Seize control of your career and design the future you deserve with
'Good lawyers really help so many awesome things show up across businesses'
Part of being an in-house lawyer is understanding the business you're working for, as well as building relationships within your organisation, according to this private practice-turned-in-house lawyer.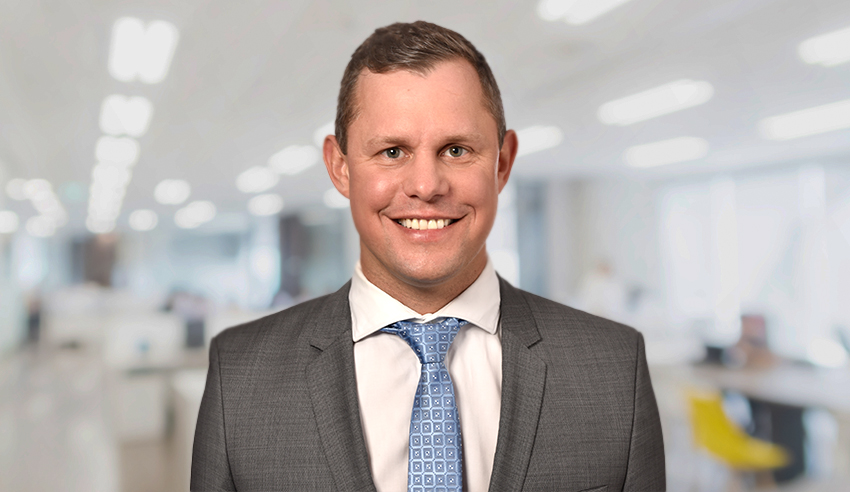 Scott Stierli spent 10 years in private practice before starting his in-house career with a 12-month secondment to Westpac in the retail and business banking team. Now, he's the executive manager of Legal at REA Group. Speaking recently on The Corporate Counsel Show, Mr Stierli shared what life is like for a financial services in-house lawyer, as well as what he's learnt about the industry along the way. 
You're out of free articles for this month
To continue reading the rest of this article, please log in.
Create free account to get unlimited news articles and more!
"I now sit, and I'm the legal business partner for the bigger broking business that forms part of REA, and I'm part of a team of lawyers who just really know their stuff across a broad range of areas that I've never really looked at or delved into," he said.
"And I'm really loving the fact that I've worked with and learned from great lawyers, and we all have really different skill sets, so we are able to learn from each other to support our business partners."
Mr Stierli said that working in a financial services role has opened his eyes to just how critical to maintaining societal structures the industry is.
"It's such a fundamental piece of society, but also the law. A lot of the M&A transactions, they all have financial services elements to them as well. And it used to be a really sexy area of law, and everyone wanted to be in financial services," he said.
"Then there was this big M&A boom, and the corporate commercials were all the rage. And then, from about 2010, there were some fairly substantial changes in the credit space. And from then, there's just been a real resurgence in financial services and the importance of financial services lawyers."
Additionally, Mr Stierli referenced the Royal Commission into Banking and Financial Services in 2017, wherein lawyers in the industry were working "around the clock".
"The commission had some seriously short turnaround times, and it put immense pressure on everyone. In terms of the impact on the legal team, legal teams were working tirelessly to collate documents, put them in some sort of order, get them to the external lawyers, who were then loading them into the support system, and you never know what was popping out the other end," he said.
VIEW ALL
"All lawyers have experienced peaks and troughs in work levels, but the work required out of the royal commission was just a bit relentless; it was such a mammoth task."
The royal commission gave Mr Stierli an understanding of what needed to change in financial services and why, as well as a variety of other lessons.  
"Trust and relationships, not within just the legal team but across the broader business, is also key to being able to execute such major projects, such as the commission or major M&A transactions.
"Also, oddly enough, a royal commission is a really, really great way to understand a business or an industry because you are just reviewing and providing documents that let you see improvements that you've made as a business, but also you're able to identify issues that other participants in the industry are having. And you really can see where things have gone wrong and the impact that's had on consumers," he explained.
"Post-royal commission, we've seen increases across both legal and compliance teams, and there's a very good balance on making sure that the outcomes that are delivered by financial firms are right for their customers. In October, we saw the final bits of the Royal Commission Regulatory Reform, and that came through thick and fast for 18 months post-royal commission. But I think, in the future, we will start to see more appropriate financial services delivered for customers."
Having learnt many lessons after switching from private practice to in-house, Mr Stierli's overarching advice to in-house lawyers was to understand the value they can add to an organisation.
"Good lawyers really help so many awesome things show up across businesses. And importantly, they help them do it safely. This is so beneficial to all organisations, fin services or otherwise, particularly more recently where there's so much more pressure on organisations to consider society in general as a stakeholder," he said.
"And you're seeing more and more focus by boards and investors on ESG than in the past. And this is a real good thing because it helps the public feel more confident to do business with the organisation, and this then reaps rewards for shareholders, staff. And it's really what being a good in-house lawyer is about. It's about keeping the organisation safe and helping it to grow."
The transcript of this podcast episode was slightly edited for publishing purposes. To listen to the full conversation with Scott Stierli, click below: