Goodbye job applications, hello dream career
Seize control of your career and design the future you deserve with
The rewards and challenges of working as a VC lawyer
Whilst trends are harder than ever to predict after the last turbulent 18 months, venture capital can still be a rewarding space for lawyers to work in.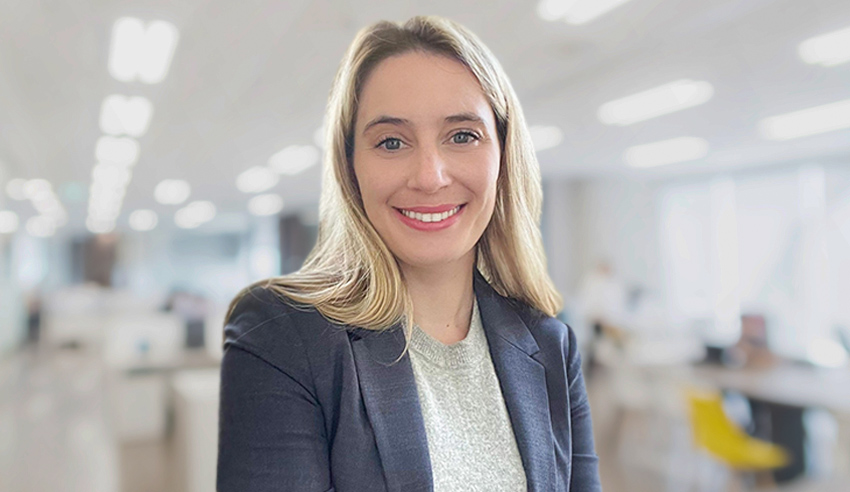 Myra Beal is the newest general counsel and chief of staff at marketing platform Metigy, having recently moved from global law firm Herbert Smith Freehills. Speaking recently on The Lawyers Weekly Show, Ms Beal unpacked some of the issues facing those within the venture capital space and how she's dealing with the post-pandemic turbulence of not knowing what's going to happen day-to-day.
You're out of free articles for this month
To continue reading the rest of this article, please log in.
Create free account to get unlimited news articles and more!
She said that although it's hard to predict future trends in the venture capital space after COVID-19, moving from HSF to Metigy has given her the ability to diversify and work with a wide range of clients.
"I would recommend to any lawyer who is in the corporate space and is thinking about what kind of area they want to practise in, what kind of clients they want to work for, to really strongly consider venture as I certainly think one of the greatest areas to build your practise in.
"The amount of diversity in your clients, the amount of direct exposure that you'll get to your clients, and just the level of interesting, complex work is totally amazing," she said.
"I've got clients who have drone technology companies, robotics companies, space technology companies, satellite companies, self-driving cars, telehealth, wellness, marketing, deep tech, data security. I've got one client who is harvesting insect protein for pet food. You get many, many clients from all walks of life in a hugely diverse area of really interesting companies."
This, in turn, has given Ms Beal a variety of diverse skills from doing a variety of work.
"I think because you have so much client exposure and the size of the matters isn't necessarily multibillion-dollar transactions. It really cuts through in terms of what is really important to the client, what's driving their business outcomes, what they really need," she added.
"And so, you can become a much better advisor to them, and you can really hone your commerciality skills really quite quickly, I think in venture, as opposed to maybe other areas of legal practise."
VIEW ALL
In terms of the challenges on the horizon for lawyers in the venture capital space, Ms Beal said that there are a number of hurdles to be overcome.
"Early-stage start-ups are typically quite cash-poor, and we take a very strong view that we like to work with founders and companies over the long term, from the beginning of their journey, all the way up to an exit. So, we worked with Atlassian, and when it was just Mike and Scott, the same with SafetyCulture, we've kind of worked with them all the way through. Culture Amp, all the way through," she explained.
"But at the beginning, these companies aren't multibillion-dollar companies. And so, for any law firm, but certainly for kind of a big end of town law firm like Herbert Smith Freehills, you've really got to create a system around being able to serve these much smaller clients early on and be able to set them up for success with really high-quality documentation and high-quality services."
Ms Beal added that technology could help overcome these challenges, particularly in the venture capital space.
"It's actually, for this reason, one of the really great areas where legal technology, automation products and things like that can really help firms and lawyers practising in this area cut through to what is really important," she said.
"So, for example, negotiating the term sheet, coming to a commercial understanding, protecting founders and the company's interests are what's really important. And then the documentation just flows from that. So being able to do that in an efficient manner and a really effective manner, it is a way to be able to service clients early on."
Overall, Ms Beal advised lawyers in this space to work with a range of different clients in order to not rely too much on one particular area.
"I think the most important thing to understand is that you need to be able to service a wide variety of clients, some of which will do incredibly well, and some of which may struggle to do well," she said.
"It's really important to manage expectations, to go on the journey with founders over the long term, and that returns your investment, at least in time, many times over."
The transcript of this podcast episode was slightly edited for publishing purposes. To listen to the full conversation with Myra Beal, click below: