Goodbye job applications, hello dream career
Seize control of your career and design the future you deserve with
'We are lawyers, but we're also very good business leaders'
In-house lawyers and GCs need to be prepared to become business leaders in addition to legal experts, according to the ACC global board chair.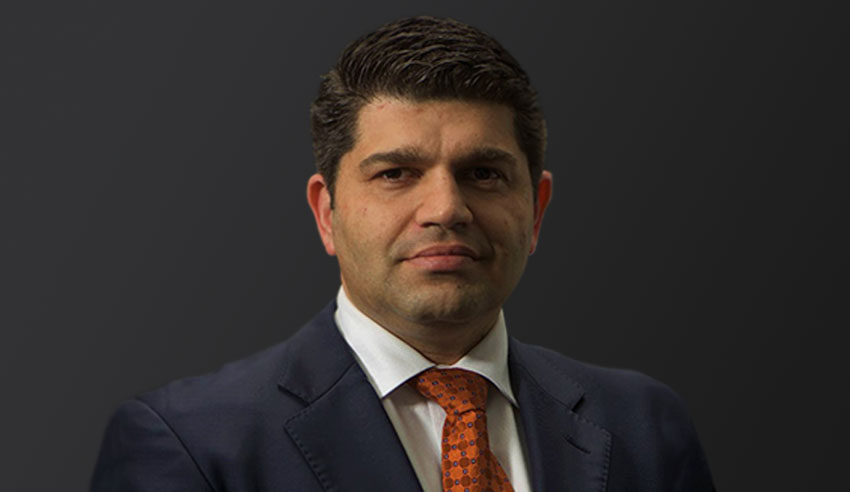 Mike Madden is the newest global board chair of the Association of Corporate Counsel (ACC) and the head of group legal at Hyne Timber in Australia. He spoke recently on the Corporate Counsel Show about the issues, trends and challenges for in-house counsel as the market moves into the post-pandemic new normal.
You're out of free articles for this month
To continue reading the rest of this article, please log in.
Create free account to get unlimited news articles and more!
Since starting his in-house career at Telstra, Mr Madden has since worked for numerous companies in-house – and said the general counsel role had evolved a lot over the last five years, as in-house lawyers become more and more involved with their businesses.
"I've been very fortunate in my career. I've had CEOs who, when they hire a general counsel, were looking for somebody who wasn't just a great lawyer; that was a given. But who were really looking for somebody who has integrity, who will take accountability, but more importantly is a trusted business leader as well.
"Somebody who's got the business acumen and the soft skills, like other members of the C-suite to really give the organisation that competitive advantage. And I think this is where a lot of our GCs are at the moment. A lot of my peers are very good business leaders in their own right," he said.
"I know of a number of colleagues who've made the transition from the GC into CFO roles, and some of them even CEO roles. But that really is what excites me. I think now where the in-house counsel roles have high visibility, people are certainly looking to us for more than just legal answers. They're looking to us to solve problems, not own the problems, but solve them and work with the business."
However, in terms of the evolution of GCs around the world, Mr Madden said Australia still has a little catching up to do.
"We're a little bit behind in that evolution of GC and where we sit at the table. And I think it's the strategic aspect of all this as well. GCs bring a very strategic view of the business. We're fortunate to have touchpoints into a lot of areas of the business, similar to your CFOs and the people culture team. And I think it's that strategic input that really defines the role as well. I think it's just a matter of time," he added.
"We're seeing that trend here, where this role is starting to report into the C-suite. And I think it's just a generational change as well. As you get a new generation of CEOs coming in, they've operated differently in organisations where the in-house counsel is part of the seat at the table. I think we're starting to sort of see that. Look, I don't think we're lagging behind for any other reasons, but I think it's just that cultural and generational change as those roles evolve."
VIEW ALL
GC's can be taking a number of steps to ensure their businesses are keeping up in a global market, added Mr Madden.
"It's certainly worthwhile for GCs to really elevate the importance of governance. I think it is focused on: yes, we are lawyers, but we're also very good business leaders in that sense, and we understand the business as well as everybody else.
"So, when we go into a discussion, I'm not leaning in with a legal view first. I'm leaning in with a commercial view first. So really, I think it's being prepared to have that commercial discussion, being able to demonstrate the business awareness and capability, the commercial acumen and that's strategic input, as well," he said.
"I can only say to the younger in-house counsel, those are that are in the infancy or early part of their careers that certainly for you to take that next step into the GC, be that business partner who understands the business really well, have the soft skills, be a commercial leader, but also make sure that you have a strategic review, and have input into the strategy of your company and business objectives."
And moving forward, Mr Madden maintained that the role of in-house lawyers is only going to continue to change and evolve.
"I certainly think in 12 months' time, I'd like to say that perhaps more GCs are sitting at the table. We're very much still in the pandemic," he added.
"I'm not sure what the post-pandemic phases are yet, but obviously having to deal with the issues that are stemming from that, I really think that in 12 months' time, particularly in this country, the role of in-house teams and in-house counsel will be much more elevated than it is today."
The transcript of this podcast episode was slightly edited for publishing purposes. To listen to the full conversation with Mike Madden, click below: