Helping your clients afford your fees
Explore the pros and cons of five of the most common methods for financing a family law matter, including legal fee loans, credit cards and deferred fees.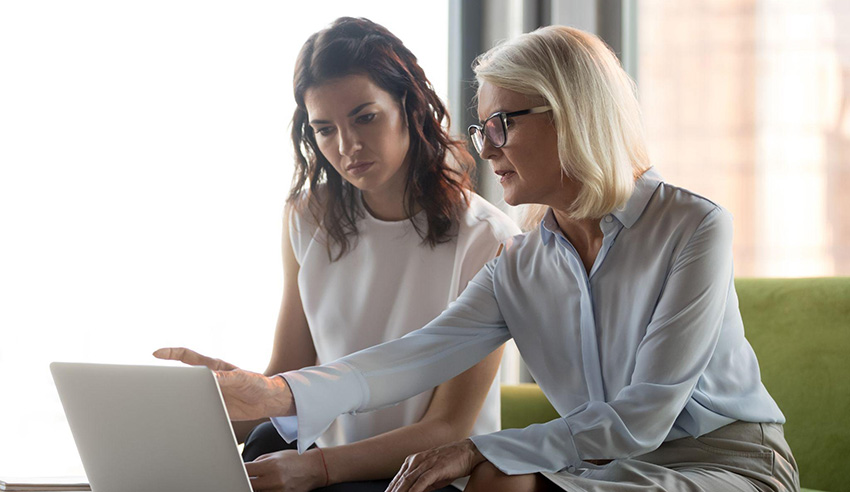 As a family lawyer, helping your clients in meaningful ways is your number one priority. Most often, you do this by giving specialist legal advice – but what happens when a client may struggle to pay for your services upfront? These situations require you to offer a different type of advice and being equipped with an understanding of the payment options your clients have will benefit both them and your firm.

Keep reading to explore the top five options for financing a family law matter so that you can be prepared to discuss the benefits and downfalls of each with your clients. 
Legal fee loans 
One option that keeps relationships intact, does not carry high interest rates and does not require immediate repayment is a legal fee loan. These loans are specifically designed for family law matters and require repayment from the borrower only after the matter is settled. 
They allow you to focus on what is most important – effectively handling and settling your client's matter. Even better, they allow you to be paid for the services you provide without affecting your firm's cash flow. Legal fee loans are especially beneficial to clients who are earning a limited income or are making the choice to retain their independence in financing their matter. Because the approval of these loans is based on the expected outcome of the matter, accessing a legal fee loan can be a straightforward process for those slated to receive adequate funds at settlement. 
While legal fee loans are interest-bearing, they are often a smart choice for informed clients. Clients can apply online, similar to the way they would apply for a credit card. After follow-up information and documentation is provided, your clients can get moving on the road to settlement. For example, as a specialist legal finance provider, fintech lender Plenti offers loans that can help your clients get the legal representation they need without you having to defer fees. 
Deferring fees
This is the most affordable option for your client and can be beneficial to your relationship with them. With these sorts of arrangements, you provide services upfront and are usually repaid upon settlement of the matter. Clients enjoy these arrangements because they are not required to pay upfront, building a sense of mutual trust with their lawyer.
However, deferring fees can quickly become complicated as matters evolve. Should the client leave the firm before reaching settlement, there is no guarantee the firm will ever be repaid. Additionally, you risk inherent conflicts of interest between obligations to the client and the firm if fees become outstanding. Family law matters can extend for years and if matters go on longer than expected, your firm could eventually face a serious cash-flow problem down the road.  
Part property settlement
One common method of financing legal representation is through applying to the courts for partial property settlement. This is a good option when a significant sum is required upfront but requires additional work on your part and can carry with it significant expenses for your client. In this situation, the asset pool is immediately reduced, leaving less money available for the future. In addition, the process can extend the time it takes to bring the matter to resolution, creating more work for everyone involved. 
Credit card
Credit cards are one of the most convenient ways to fund just about anything – including family law matters. They do not require the borrower to provide any security and are relatively easy to acquire for most people with regular income.
However, they typically carry high interest rates that can further complicate a strained financial situation. Repayments are required to begin as soon as funds are spent on a credit card. In addition, a credit card may actually be difficult to obtain for a client who is not currently working, meaning they are not usually the best option. 
Borrowing from family or friends
Often clients seek to borrow money from a family member or friend which can often seem like the perfect solution, but like any financial situation between loved ones, can quickly put strain on the relationship. While arrangements with loved ones often bear no required interest, they can also complicate the financial situation between parties.
Of course, the availability of funds from family and friends may also raise arguments from the other side regarding your client's financial resources under s75(2), so arrangements with loved ones must be clearly and properly documented within the context of the matter. 
When you should discuss options for payment
Often, your clients won't tell you they'll struggle to pay until they're stressed and you have started chasing payment. 
As a result, many firms find that the best time to raise the options available is when they have given their initial costs estimate to their client. Many firms, such as those already accredited with Plenti, provide a link to fill out an application form for funding along with the cost agreement to keep things simple.
No matter which option ends up being the right fit for your client, they're sure to appreciate your knowledge and discussion of their options. If you have questions about legal fee loans or legal finance in general, we invite you to contact Plenti at your convenience.