Goodbye job applications, hello dream career
Seize control of your career and design the future you deserve with
The keys to success as a freelance GC
Increasingly, in-house lawyers may seek flexibility and prioritise lifestyle rather than working for a single company, said two directors. If those lawyers are to succeed, the pair said, relationships across the board will be critical.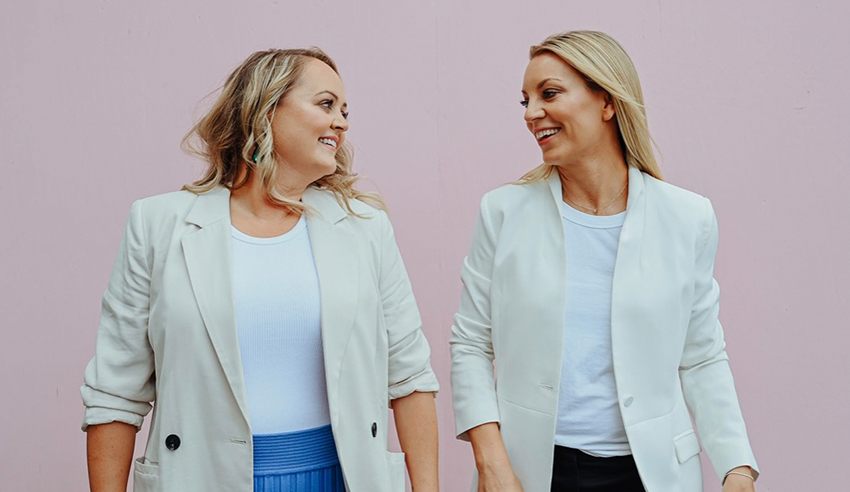 Speaking recently on The Corporate Counsel Show, Neon Legal directors Shannon Landers and Sarah Galbally (pictured) reflected that, in a post-pandemic market, it is "much more achievable" for in-house lawyers to create a working environment better tailored to lifestyle needs than ever before.
You're out of free articles for this month
To continue reading the rest of this article, please log in.
Create free account to get unlimited news articles and more!
This is what both Ms Landers – who joined Neon earlier this year – and Ms Galbally – who founded Neon over five years ago – were seeking, together with the opportunity to support multiple businesses as opposed to just one.
As Ms Landers put it: "If something comes our way that, maybe we don't want to do so much, we always assess, 'Will that take us away from what we really want to do and who we really want to be working with?' It is a great choice and lifestyle.
"I think certainly for lawyers that have been both in private practice and in-house, it's definitely an opportunity. I think it's far easier to get those opportunities from businesses now that businesses are thinking about different ways of employing people or using their services."
Ms Galbally agreed, noting that the first question the pair ask themselves when they look to take on new clients is: "Do you want to do that work? Do you want to work with that organisation or those people?"
"I think it's a luxury to be able to pick and choose your work in that way. I think it's something that has really driven us to create something new in our minds that is going to give us longevity in our careers because we'll always enjoy it," she proclaimed.
In order to have that longevity, however, in-house lawyers have to ensure that their stakeholder relationships are sound enough to shore up their long-term working futures.
Ms Landers learned, she explained, that she had a much better credibility and a much better reputation than she even realised until she went to Neon Legal and people started reaching out.
VIEW ALL
"The key for me is relationships, it's often the key in many things that I do, both in your existing employer, but also your network outside of that employer," she proclaimed.
"From the moment that I left Cotton On, I continued to get work from both them and also businesses that I'd been on the other side of while I was at Cotton On. Having good relationships and acting with integrity is always going to bode well for you in your next step. LinkedIn is also great – a lot of my work has come from inboxes on LinkedIn."
Ms Galbally agreed: "I think that the key to what I found has been successful in my career has definitely been the relationships and being able to form good relationships."
Moreover, she added, mentoring is a fundamental aspect of such success.
"Also, as a junior lawyer and even as I was becoming more experienced, it was about the diversity of the experience and the people around you that mentor you, absolutely fundamental.
"You need to have great mentors that understand you and your strengths and weaknesses so that you can better understand them as well. That gives you a lot of confidence to then develop your own relationships and go out and create the sort of the lawyer that you want to be and get that confidence to understand that you're able to succeed with your relationships and your experience," she said.
Those people always stay with you, Ms Galbally continued.
"I've got mentors that have been in my career for a long time. I can remember things that they said to me in my early twenties when I was a junior lawyer, and those things are things that I gravitate to even to this day. I think that experience and that confidence and the relationships are really fundamental," she said.
The transcript of this podcast episode was slightly edited for publishing purposes. To listen to the full conversation with Shannon Landers and Sarah Galbally, click below: