Goodbye job applications, hello dream career
Seize control of your career and design the future you deserve with
Why barristers and mediators should be on your legal services panel
A reconstitution of your business' panel of providers to include barristers and mediators needs to be considered if your legal team is to address the various concerns it has, says one senior counsel.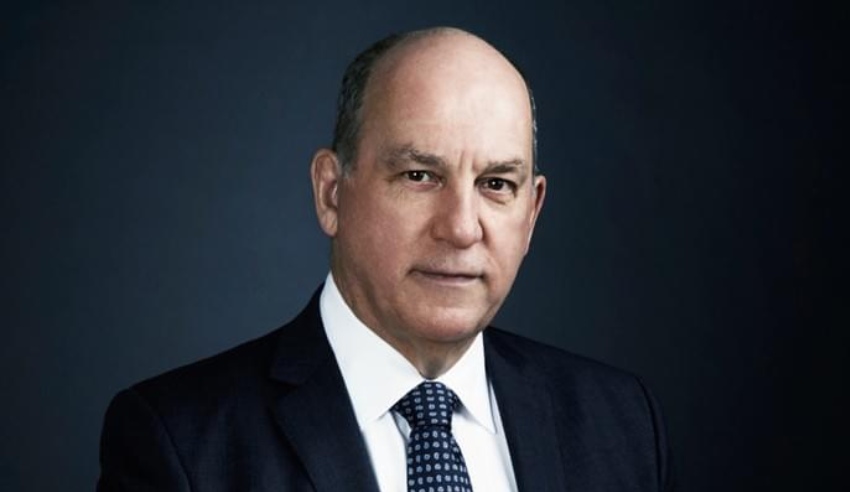 Max Kimber SC (pictured), who took silk in 1999 and practises at State Chambers in Sydney, walked away from the recent Corporate Counsel Summit, hosted by Lawyers Weekly, "struck" by what he saw as the conundrum facing many in-house teams.
You're out of free articles for this month
To continue reading the rest of this article, please log in.
Create free account to get unlimited news articles and more!
"On one hand, they want to be and increasingly need to be trusted general advisers to the organisation and not just advisers as to purely legal issues yet, at the same time, if they adopt the often preferred 'open-door' policy, they become inundated with questions and demands from all and sundry within the organisation in the expectation that in-house counsel can provide the solution to all their problems," he reflected.
"Hence, many in-house counsel feel pressured and too often feel distracted, frustrated, under-resourced and undervalued by being overloaded and so having only limited, if any, opportunities to provide input with respect to the bigger picture matters of real significance to the organisation and its future success."
His takeaway from the summit, he told Lawyers Weekly, is that barristers should be aware that they are well placed to provide specialist legal and strategic and legal advice to in-house counsel, on a direct-access basis, quickly and cost-effectively.
Similarly, he added, mediators – particularly lawyers with expertise in commercial and employment-related matters – are in a position to facilitate discussions and informal or formal mediations onsite, either between peers or between management and staff, and help to de-escalate and otherwise resolve commercial disputes with other organisations.
"In my view, the reconstitution of their panels of external advisers to include specialist barristers and mediators could go a long way to help to address the above problems in house counsel have identified and, in turn, increase their sense of job satisfaction by feeling more effective and valued within their organisations," Mr Kimber proclaimed.
"Barristers and mediators can help by being switched on and by listening closely to in-house counsel when they provide their answers to the critical questions [faced by law departments], including 'Where do you want to get to – what do you want to achieve?' and 'What can I do to help you to get there?'."
Just as in-house counsel need to provide much more than just legal advice and to become trusted advisers within their organisations, Mr Kimber continued, a "carefully chosen barrister" can also become a back-up or supplementary trusted adviser, he suggested, who can provide an independent expert assessment of difficult issues on a timely and cost-effective basis.
VIEW ALL
"Specialist facilitators and mediators, especially if brought in as soon as there appears to be troubling deterioration in, or threat to, internal or external relationships, can help to prevent disagreements turning into unhealthy and costly litigation and otherwise help to de-escalate and resolve existing disputes at the earliest opportunity in a manner that meets the needs and interests of all the disputants'," he posited.
It's a prospect that motivates him, he said.
Mr Kimber: "I am excited about such collaboration because, after 40 years of being a litigator and 20 years as a mediator, it is clear that valuable relationships can be preserved or at least terminated on amicable terms by the early utilisation of the available dispute resolution processes, especially mediation, rather than seeing them seriously damaged or destroyed by litigation.
"The inexorable trend away from litigation as the preferred means of dealing with disputes and toward the use of an array of other dispute resolution options, not only means that significant legal costs are saved but also serves to recognise the real value of preserving most internal and external relationships as they are the key to maximising workplace and commercial relationship harmony, productivity and the profitability of the organisation."
When asked what might barristers and mediators need from in-house counsel in order to more effectively support and collaborate with the law department, Mr Kimber said that barristers engaged to provide the above services need the opportunity to meet the key players within the organisation that work in conjunction with in-house counsel.
Moreover, he went on, they must be able to ask the above questions and "hence come to understand the needs, desires and goals of the business that constitute the critical context that necessarily informs the provision of constructive advice with respect to any particular legal issue that may arise for consideration".
"Similarly, mediators also need to undertake comprehensive 'intake' sessions at least with those people centrally involved in any dispute, so that they can then advise on the best means of resolving the dispute quickly and cost effectively and then endeavour to do so," he concluded.