Goodbye job applications, hello dream career
Seize control of your career and design the future you deserve with
There is 'something special' about working in aviation
In conversation with Lawyers Weekly, the chief legal and risk officer reflects on how there is "never a shortage" of stimulating challenges and experiences while working in-house in the aviation sector – and, she adds, the staff travel benefits are a nice perk.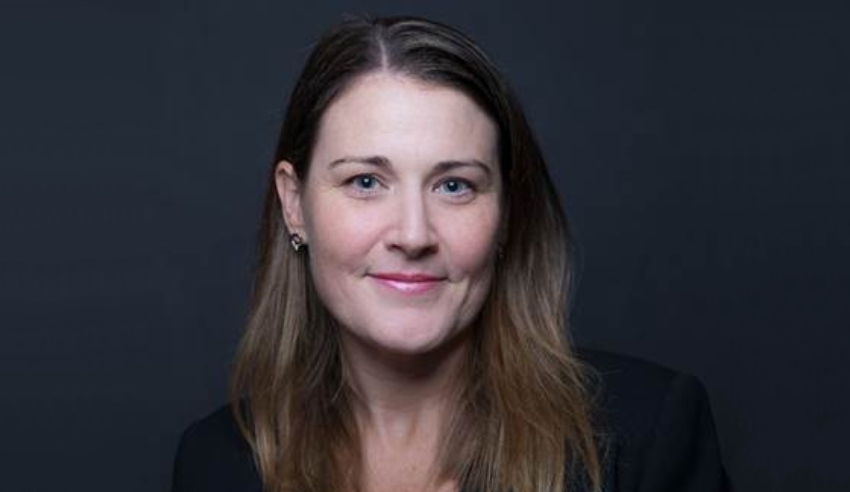 Susan Schneider – who has worked in-house for Virgin Australia since late 2012 – said there is "something special" about being a corporate counsel in the aviation space, and particularly for a brand like Virgin.
You're out of free articles for this month
To continue reading the rest of this article, please log in.
Create free account to get unlimited news articles and more!
Speaking to Lawyers Weekly, Ms Schneider (who currently serves as the airline's chief legal and risk officer) said that fast-paced and dynamic environment exposes lawyers to a "plethora" of interesting legal issues, including corporate, competition, consumer, privacy, commercial contracting, employment, litigation, WHS, property and a range of regulatory compliance issues. 
"The legal team have the privilege of advising on all aspects of the customer journey from marketing, brand and digital experience to check-in, lounge, catering, crew uniforms, inflight entertainment and events. Behind the customer journey keeps us busy as well with fleet growth, engineering, strategic partnerships with international airlines and, of course, our loyalty program Velocity Frequent Flyer," she said.
"If that isn't enough, the staff travel benefits are excellent too if you like to travel.
"We have always been lucky to attract top legal talent at Virgin Australia and we have a good-sized legal team of around 16 lawyers so there is a lot of support and learning opportunities internally as well. Seeing your legal advice directly play out in business is a truly rewarding experience for our team."
Challenges and lessons
Unsurprisingly, it has been a "huge two years" for law departments in aviation.
"We had the opportunity to be part of the fight to save Virgin Australia from the financial impacts of COVID and participate in one of the biggest and most complex corporate restructurings in Australian history," Ms Schneider recounted.
VIEW ALL
"While learning the intricacies of insolvency law was not an experience that we necessarily wanted, I know that my team and I will forever reflect on our journey through administration as an amazing career experience.
"The outcome meant saving thousands of jobs and preserving competition in the Australian skies and we are proud to have been part of that journey."
There were a number of lessons learned throughout that period, Ms Schneider mused, "but a key one that I think most lawyers who work in COVID impacted business need to continue to work on is getting out of crisis mode".
"We worked in crisis mode for such a long time it is difficult to break the habit of working really long days but that is not a sustainable practice for anyone. Lawyers need time to think too, rather than just attending meeting after meeting, so I think getting back to simple practices like blocking focus time, prioritising your workload and taking time to look after your physical and mental health are more important than ever," she said.
Another lesson is the value of in-person connection to in-house teams, Ms Schneider continued. 
"While remote working is great, it means we have to be more intentional in creating relationships with our colleagues to ensure we don't lose the collaboration and continuous learning experiences most of us had as junior lawyers.
"A lot of those relationships have traditionally been built going up to the office in the lift, grabbing a coffee and through incidental catch ups and observations. Now that we have more limited opportunities for this to occur, we need to purposefully create the opportunity for personal connection," she said.
Finally, Ms Schneider learned that amazing things could emerge from a crisis.
"Through our restructuring and sale to Bain Capital we achieved in five months what would normally take five years," she said.
"The benefits of this are huge and mean Virgin Australia is in a much better position to provide strong competition in aviation markets and an excellent customer experience for our customers."
Risks on the horizon
Not just in aviation, but across the board, Ms Schneider warned, there "really is a perfect storm" of risks brewing that are impacting Australian businesses right now.
"We are still mid-COVID recovery, and are facing high inflationary pressure, general instability that is created by the conflict in Ukraine and change in government, a war for talent created by record low levels of unemployment, supply chain risks, cyber risks and competitive market disruption created by the opportunity some have seen in the COVID crisis," she listed.
"At the same time, sustained remote working is creating cultural change in workforces. Where there are controls that can be implemented to reduce these risks, for example, supply chain, cyber, we work hard to implement them to improve our residual risk position, however, not all of these risks are able to be reduced by traditional controls."
If her team can hold its course, she said, in maintaining a simple, focused business and delivering experiences that their guests will love, then "we will be in the best position to overcome less controllable geo-political risks".
Opportunities
Looking ahead, Ms Schneider said that there is "never a shortage" of interesting work and experiences in aviation.
"The biggest opportunity for corporate counsel in aviation right now is to be part of the rebuilding of the industry as consumers return to travel in droves. It is an exciting time to be in aviation and I think our lawyers have more opportunity than ever to influence business outcomes through assisting us to navigate a complex regulatory environment and increasing community expectations as we emerge from a turbulent period," she outlined.
"In the Virgin Australia legal team, we have always believed in walking beside our business in navigating legal issues rather than being directional in our approach. This strategy has served us well in building strong business relationships so that the value of our legal advice is understood."