Goodbye job applications, hello dream career
Seize control of your career and design the future you deserve with
Shifting the 'private practice DNA' to in-house lawyer
Lawyers who are strongly entrenched in private practice and want to make a big jump in-house can face significant barriers on how to transition into a legal counsel mindset.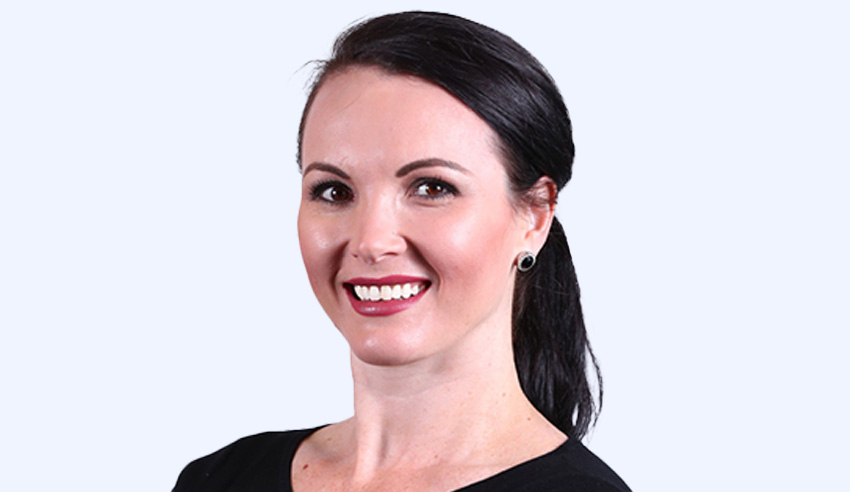 Guzman y Gomez (GYG) general counsel Danielle Keyes recently won the FMCG Lawyer of the Year at the 2022 Corporate Counsel Awards. Speaking on The Corporate Counsel Show, Ms Keyes reflected on the various challenges she faced since the beginning of her journey as an in-house counsel, from winding up companies to rolling up a burrito.
You're out of free articles for this month
To continue reading the rest of this article, please log in.
Create free account to get unlimited news articles and more!
Ms Keyes had spent her entire career as an insolvency litigator at various big law firms before making the big switch to a completely new sector.
"By this stage, I'd spent 12 years in private practice. I reached that point in my career where I really wanted to be at the coalface of a business. I wanted to understand the why," Ms Keyes said.
"As a private practice lawyer, you have 100 clients, you work on 100 matters. You send your advice off and you move on or you go to court, and then you move on and you are never quite sure what comes of it. I was at a point in my career where I really wanted to understand the why, to roll my sleeves out, be at the call face, help the business move forward.
"So, whilst I didn't have any franchising experience, fast food QSR retail experience, certainly, the insolvency experience was really transportable. Insolvency doesn't discriminate. It touches every industry. One matter you're arguing or dealing with the tyres, the ownership of the tyres on caterpillar equipment on a mining site, to the widgets that you find in a hardware store and everything in between."
"So, you really have to upscale yourself very quickly in the industry, to be able to actually be a lawyer and work within it for the purpose of advancing your client in whatever capacity you're acting in. I think that really helped me to learn on the fly, get across it very quickly, understand what was needed. I think the bigger learning curve, to be honest, was less about the industry and more about becoming a general counsel. What is that actually like? And it couldn't be any different from being a private practice lawyer."
Ms Keyes noted that her initial transition to in-house faced additional challenges, where she also had to build the initial legal infrastructure at GYG.
"The last four years have been a huge growth trajectory for GYG and it's been fantastic to be on that journey with them and to help guide them through that. And I was brought into GYG to create the legal infrastructure. It didn't exist when I started," she said.
VIEW ALL
"So, there was that additional complexity as well in having to create this legal framework then penetrate the business, with that understanding of what the role legal plays in a business and then also deliver it.
"In private practice, you have this lovely sophistication of where your advice is nice and it's tight. It's well researched, and it's well thought. You can give sensible time frames about when you might be able to give your advice to them. You can bounce your ideas off a million people sitting around you.
"When you come in-house, if you have 10 seconds to consider something, that's actually a good day. The really hard part for me, I think, was learning very quickly to be so nimble, and to have that real ability to move, to shake, to keep all the plates spinning at the same time. Trying not to drop any. But if you do quickly pick them up, sweep it up and move on, throw them back up in the air.
"I think that was probably the biggest learning experience, to me, was changing that mindset, the DNA of being a private practice lawyer. From giving this long advice, having it neat and tidy and well researched, to, 'the business needs and answer right now. This is happening right now. This is happening at GYG. What do we do?' That was probably the biggest learning curve for me."
The recent impacts of the COVID-19 pandemic had created a new set of challenges, especially for FMCG in-house lawyers, but also placed greater emphasis on the legal counsel approach used during crisis, according to Ms Keyes.
"I think it was a trying time for every lawyer, particularly in-house ones, when businesses were trying to navigate this breathtaking uncertainty. But it was tricky every day. We are dealing with daily government and health mandates. In each state and sometimes in each LGA, so we're talking about, we've got 160 restaurants globally, 140-odd in Australia, all over the country," Ms Keyes noted.
"So, all of a sudden, we are dealing with having to advise the business and the key stakeholders, sometimes on an hourly basis, about how the law kept changing. That's a lawyer's nightmare. Not only is it a nightmare to have to deal with the law frequently changing, but on the fly, to be advising on what you're waiting for ... The new mandate drops, and all of a sudden, you have to read it and advise, while you're still reading it and deciphering it. Then you are saying to the business, this is what you need to roll out nationally, or this is quarantined to just DYO or just Queensland, or just these LGAs in New South Wales.
"That was a really tricky time. But certainly, having that agile mindset is key and that ability to really flex and move and to have the trust of the business and work with them side by side, to understand where they wanted to go and who they wanted to be, through this pandemic.                                   
"The sole focus of GYG was obviously to keep their people employed, and to keep delivering food to Australia. So, I think when you have those very clear goals, it actually did help all of us across the business irrespective of what team you were in. To work towards that, to deliver your advice, or to execute the plan or whatever it might be."
Part of transitioning to an in-house lawyer in a high-growth company, Ms Keyes said, also required the mindset to adapt and react quickly to uncertainty instead of having that time to plan.
"I think that with growth comes opportunities, but also comes challenges and things that you can't see. And the role of in-house legal is not to get in the way. The role of in-house legal is to find the solutions and particularly, in a business like GYG, that's founder-led. It is to strike that nice balance between maintaining that founder-led spirit and founder-led creativity, which has made the business so successful and balancing that with the discipline and governance that it needs as the business goes forward. GYG is a public company. So, there's a massive infrastructure that sits behind the scenes," she explained.              
"It's not just the kind of burritos you see in the restaurant. There's so much that goes into it. I think there is a large part that's reactionary, but also because I've built this legal infrastructure and penetrated the business and created this mindset of bringing legal along in the journey from the start.
"What it means is that it's making us less and less reactionary. It's making us able to spot the horizon more. To anticipate what's going to come up, to work with the business, to make things easier for them, to create systems and processes. To allow them to not have to deal with legal, because we've already put stuff in place for them and to guide them through the bits that they need to be guided through without the need for things to bottleneck in legal.
"But that's just been a long journey, and there'll always be things that we are reacting to. It's a highly regulated industry; franchising, food and consumer protection and people, that's four big-ticket regulatory industries. So, I think with that, we'll always bring that element of reacting to what the market's doing, reacting to what the consumers want or need and also, where the business is headed. The decisions that may have been made a year ago or two years ago just don't work anymore, and we need to react quickly."
The transcript of this podcast episode was slightly edited for publishing purposes. To listen to the full conversation with Danielle Keyes, click below: