Goodbye job applications, hello dream career
Seize control of your career and design the future you deserve with
'If you don't fail, you're not going to be able to grow'
Young lawyers should be expanding their horizons as much as they can – whether that's through mentors outside of the law or through non-traditional career paths, according to this junior in-house lawyer.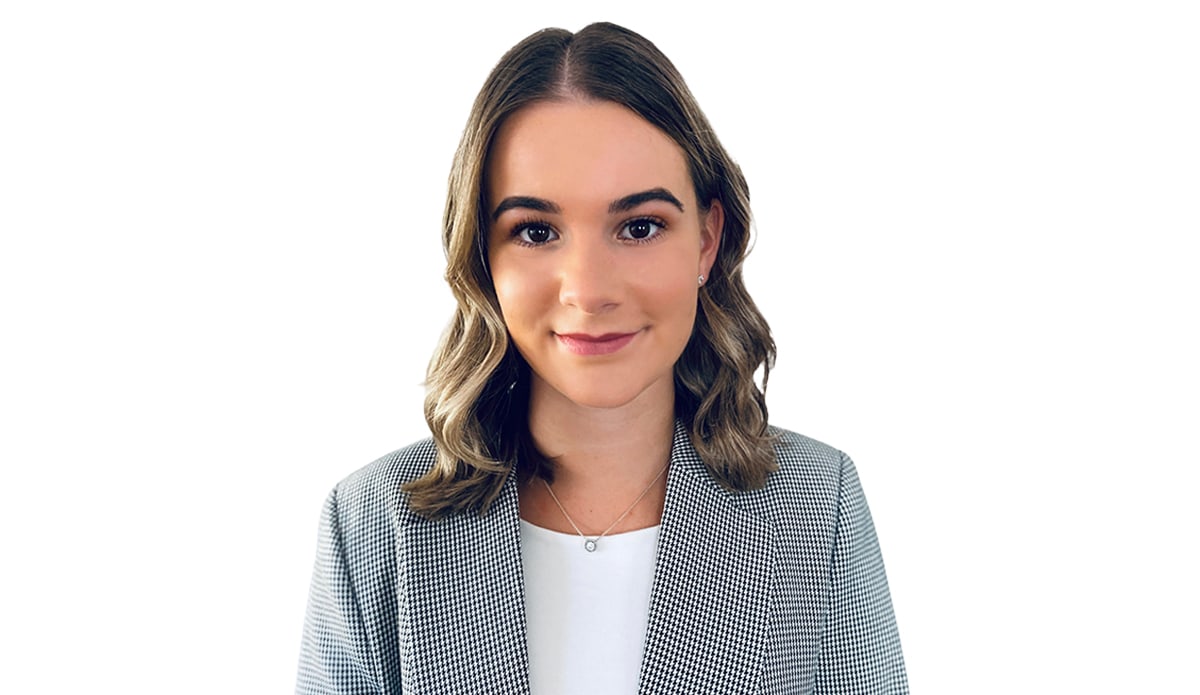 Chloe Giamadakis is a legal counsel at Yarra Capital Management, and she was a finalist in the Rising Star In-House category at the recent Australian Law Awards.
You're out of free articles for this month
To continue reading the rest of this article, please log in.
Create free account to get unlimited news articles and more!
Speaking on a recent episode of The Protégé Podcast, she emphasised the importance of exploring career pathways outside of private practice and why she loves in-house work.
Ms Giamadakis worked casually as a paralegal throughout university in small suburban law firms before eventually taking an in-house paralegal role and "never looked back".
"No day looks the same, and I really enjoy that. It's quite commercial. So, I might give a piece of advice to the business, but then I also get to really help in that implementation piece. So, I get to see it from start to finish. I get to work with all of the business and a number of different stakeholders. They might be internal, so different business units, for example, like your product team or risk and compliance, but it can also be external," she explained.
"I've worked with ASIC, I've worked with auditors, external legal counsel, clients – and being able to build that trusted advisor relationship with the business to me is really appealing. And working in-house as well, I think you just get the opportunity to get involved in all sorts of different work. I might work in the financial services industry, and so I obviously practice financial services law, but working in-house means I also get to do a bit of commercial law, a little bit of corporate and a little bit of employment. So, you kind of become a little bit of a generalist, which is nice as well.
"If someone told me that I was going to end up in an in-house legal role, and even in financial services, back when I was still at uni, I probably would have laughed. I never thought I would end up here, but it's definitely been the right move for me. It's quite interesting and challenging, and I'm constantly kept on my toes, which for me is fantastic. I also have been really lucky in that I've worked with some really great people and in great businesses that really prioritise learning, growth and development."
In terms of her own career progression and development in-house, Ms Giamadakis said for junior lawyers, it can vary greatly depending on the organisation.
"Generally speaking, I found it quite flat structured because the teams tend to be quite a bit smaller; there's a lot more room to move and get exposure to different areas. And also, working within a corporate organisation means that you can work really closely with other business units," she added.
VIEW ALL
"So, you might be a legal counsel that really enjoys working on marketing campaigns, so you can work really closely with the marketing team and help advise them on the different campaigns that they're running as well. So, I just think the role is very much what you make of it.
"You need to remember that day to day, you're not working with lawyers, you need to be able to communicate with different business units, you need to understand what their goals and objectives are as well, and that's how you give them good advice. So, I think the best way to do that, really, is just to get to know people on a personal level, build those relationships and then really become that trusted advisor to them."
Having mentors is also an important part of career growth for junior lawyers – and Ms Giamadakis emphasised that mentors don't necessarily have to be other lawyers.
"One of my really good mentors, she is from a risk and compliance background but has been so instrumental in shaping my career. You just need somebody that knows you or that's happy to get to know you, someone that will challenge you and help you, I guess, try different things, really push your boundaries and get you thinking about things a little bit differently. The whole point of a mentor is to help you achieve your goals as well," she explained.
"And so, I think that can come from a few different places. It might be somebody that you already know, it might be someone that you meet at work that you really hit it off with and that's happy to help you with your career progression as well. It might be somebody that you don't even know yet. And then that sort of comes back to the whole reaching out to people and having a chat with them and seeing where things go from."
A mentor can also mean having a different perspective on various career paths – and Ms Giamadakis said it's increasingly important for young lawyers to be aware of career paths outside of private practice and to continuously try new things.
"There's a number of organisations that offer mentoring programs as well now, and so that can be a more formalised approach to getting a feel for alternative career paths in law. I think there's a lot out there now, even just a simple Google search, and there's a lot that comes up," she said.
"If you're going to make mistakes, now is the time to do it, and I think it's really good to do it early in your career and get a feel for what you like, what you don't like, where you might see yourself. And the reality is, if you don't try something, you're not going to know if you like it or not. If you don't fail, you're not going to be able to grow. You need all of those moments to help shape you and the sort of individual that you'll become in years to come."
The transcript of this podcast episode was slightly edited for publishing purposes. To listen to the full conversation with Chloe Giamadakis, click below: