Firms: Herbert Smith Freehills (Allegro Funds); Allens (Yum! Brands Inc. and Yum! Restaurants Australia)
Deal: Allegro Funds has acquired the master franchisee licence for Pizza Hut in Australia.
Value: Undisclosed
Area: M&A
Key players: The Herbert Smith Freehills team advising Allegro was led by partners Mark Currell and Kristin Stammer. Senior associate Jacob Kahwaji and solicitors Tess Mierendorff and Tim Gonski assisted with the deal.
HSF partner Michael Gonski led the employment aspects, and senior associate Kwok Tang assisted with the transitional technology arrangements.
Allens led the development of all material transaction documents for Yum! Brands. Franchising partner Andrew Wiseman and corporate partner Vijay Cugati led the Allens team.  
Deal significance:
This deal is one of the first master franchise arrangements in the world for Yum! Brands. Pizza Hut's Australian network of 260 sub-franchisee stores will operate under the master franchise arrangements.
The deal was facilitated by a sale vehicle that was acquired by Allegro, which has become the Australian Pizza Hut master franchisee under long-term franchising arrangements with related entities of Yum!.
According to a statement released by HSF, Allegro "has assembled a highly experienced management team" to grow the Pizza Hut brand in Australia.
The brand first landed in Australia in the early 70s, and Pizza Hut was one of the country's first companies to offer home delivery.
Pizza Hut is one of the largest pizza restaurant networks in the world and has over 16,000 restaurants globally.
HSF partner Mark Currell, who led the team advising Allegro, described the matter as a "complex cross-border acquisition with multiple stakeholders". The transaction involved specialist expertise in the areas of intellectual property, franchising, employment and technology.
"The dedication of the Allegro and Herbert Smith Freehills teams through to completion is to be commended," Mr Currell said.
Allens partner Andrew Wiseman said the franchising elements in particular added another "layer of complexity".
"We are very pleased to have assisted Yum! in developing one of their first master franchise arrangements," Mr Wiseman said.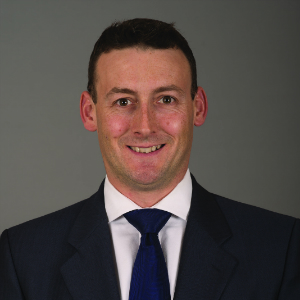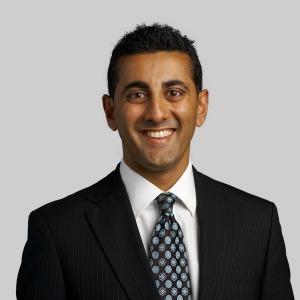 L-R: HSF partner Mark Currell and Allens partner Vijay Cugati