ASX-listed company advised on $325m redevelopment project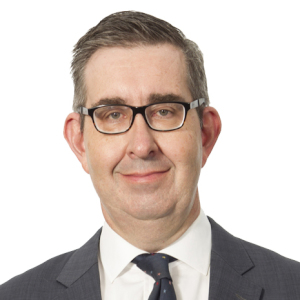 Three firms have advised on a transaction which saw an ASX-listed company receive $325 million for the redevelopment of the Herston Quarter.
Firms: Piper Alderman (Watpac Limited); MinterEllison (Australian Unity and Cushman & Wakefield); Ashurst (Hospital Property Trust)
Deal: Watpac has been advise on the contract awarded by Australian Unity for construction of the Specialist Ambulatory Care Centre and Stages 1 to 3 of Herston Quarter revelopment
Value: $325 million
Area: Construction and infrastructure
Key players: The legal team advising Watpac comprised of Piper Alderman partners Ted Williams (pictured) and Geoff Emmett, and lawyer Marya Atmeh.
The legal team advising Australian Unity was led by MinterEllison partner Owen Cooper.
The legal team advising Hospital Property Trust was led by Ashurst partner Mark Disney.
Deal significance: The contract marks the commencement of the Herston Quarter urban renewal.
Herston Quarter is a five-hectare site adjacent to the Royal Brisbane Women's and Children's Hospital.
According to a statement from Piper Alderman, initial works to be undertaken include the relocation of existing site services and decommissioning of redundant services, with construction then to commence on the new Specialist Rehabilitation and Ambulatory Care Centre (SRACC building) for Metro North Hospital and Health Service.
The building will provide 35,157 square metres of facilities and feature a Sky Bridge Link to the Royal Brisbane and Women's Hospital.
Watpac will also deliver the Spanish Steps – which will extend from Herston Road into the main public realm, dedicated car parks underneath the SRACC and the Spanish Steps, major infrastructure upgrade works and associated road upgrades, the statement from Piper Alderman noted.
Commenting on the deal, Piper Alderman partner Ted Williams said, "This complex project combines the construction and delivery skills of Watpac with development expertise of Australian Unity in what will be the cornerstone of a $1.1 billion urban renewal and health services hub."
"Our team is proud to apply its PPP expertise in addressing the complicated risks involved in undertaking this large, important health infrastructure project at the site of one of the Australia's largest hospitals," he said.