Law firm celebrates women with design and luxury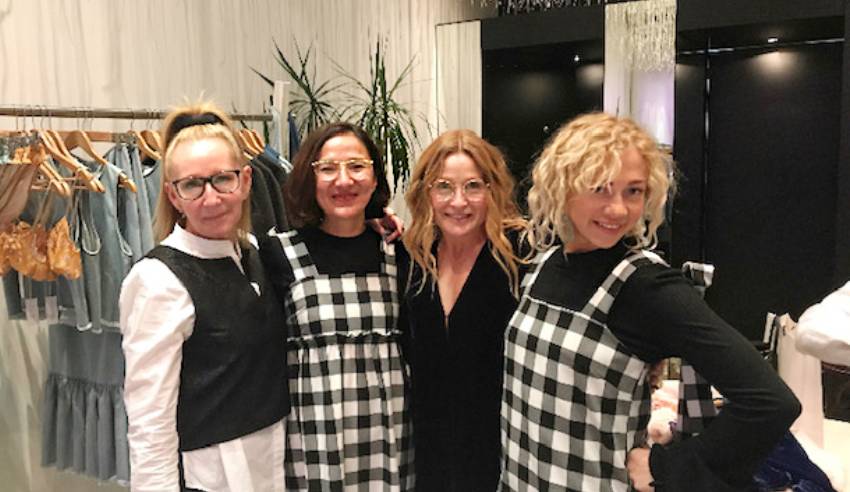 Female business leaders and corporate professionals have joined a law firm in Sydney to celebrate the valuable contribution made by women in the Australian market.
Organised by Sparke Helmore corporate and commercial national practice group leader Shannon Platt, the event was held at Harlom on Sydney's Oxford Street and was co-hosted by designer Gill Harrison, who has a "long and illustrious" career in fashion.
The Australian label "combines Boho-chic and structure, representing the co-designers individual aesthetic' in every collection" and, for exclusivity, creates only 25 pieces of each garment per collection with each "designed to complement previous ones."
"The evening epitomised luxury," a release from Sparke Helmore said.
"Guests tried and styled the latest collection with Aperol spritz and prosecco on service and beautiful organic winter canapés from Oxford Street neighbours, Love Supreme. The divinely evocative vocals of MissGray created the perfect ambiance."
The event is a Sparke Helmore design, which has just opened its ninth office in Darwin and has operated in Australia since 1882. The firm covers corporate and commercial, government, statutory lines of insurance, workplace and commercial insurance law.
The series "came to life" on International Women's Day 2019, with a dinner at Bowery Lane and a "commitment to get together every month for 12 months, closing the series with a celebration on International Women's Day 2020".
This latest event was the fourth, with guests having already celebrated at prior events at John Azzi Hairdressing and Dior.
This email address is being protected from spambots. You need JavaScript enabled to view it.