NewLaw recruits corporate executive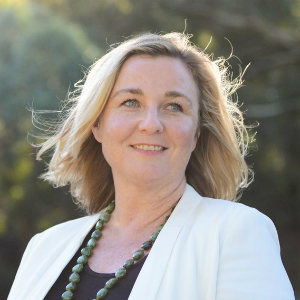 Nexus Law Group has appointed a new national executive partner.
Catherine Mullins (pictured) joins the NewLaw firm with experience in commercial and business law. Most recently she was the principal and director of her own private practice, Cate Mullins Law, which operated from Taren Point.
Over the course of her career Ms Mullins has also worked for Gilbert + Tobin and Truman Hoyle (now Bird & Bird).
Ms Mullins has also held an in-house position with Westpac Banking Corporation as a national sales capability manager. Prior to her management role within Westpac, she worked as in-house counsel for the bank for more than two years.
A statement released by Nexus outlined the new partner's experience with front-line business and strategy as a general manager at Westpac.
Nexus said Ms Mullins' hire was a result of the company leadership's decision to get a senior corporate executive on board to "drive group strategy" for its national platform.
According to Nexus founder Marcus McCarthy, Ms Mullins brings a unique business and legal background to help "deliver on the next phase of the Nexus vision".
"It's important that we maintain our focus on the purpose of our firm – which is to support our lawyers to provide a high-quality, responsive and cost-effective service for our clients," Mr McCarthy said.
Speaking of her new role, Ms Mullins said she was attracted to the non-traditional model that fostered connections and engagement among staff at Nexus.
"At the end of the day it's all about better delivery of expert legal advice tailored to the needs of clients, and I am excited to be a part of something so positive for the industry.
"I am firmly committed to finding and delivering client-centric solutions that work – not just immediately, but for the long-term profitability and sustainability of our clients," Ms Mullins said.