NewLaw boutique breaks into capital city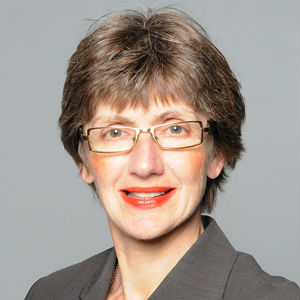 Victoria is now home to an emerging NewLaw firm, which has attracted established legal talent to break into the Melbourne market.
Keypoint Law is expanding into Melbourne, with the Sydney ranks of the boutique firm having grown to 21 lawyers.
In a statement released by Keypoint announcing its expansion, the firm said its NewLaw model allows lawyers to be paid better and to "focus on the practice of law instead of the bureaucracy and distractions often associated with the traditional firm structure".
The firm claimed that its lawyers are able to work from a location of their preference and are free to set their own rates and budgets. Under its scheme, Keypoint also suggests lawyers are paid better for their work.
CEO Warren Kalinko attributed Keypoint's steady growth, from the time it opened in 2014, to its non-traditional business model. He said lawyers wanting to operate portable practices find the freedom of NewLaw work arrangements particularly attractive.
"Since 2014 we have attracted talented senior lawyers who want to practise law free of the impediments, constraints and disproportionate overhead costs that can exist in traditional law firms," Mr Kalinko said.
"At Keypoint Law our principals earn 70 per cent of their billings, compared to the roughly 35 per cent they would retain at other firms. At the same time, we provide administrative and other support so that our lawyers can do what they do so brilliantly, and that is to practise law," he said.
Victorian lawyers Penelope Pengilley (pictured) and Philip Diviny are the two most recent hires by Keypoint.
Ms Pengilley is a highly regarded commercial litigator and insolvency lawyer, who has acted as general counsel for the Victorian Department of State and Regional Development and is a former board member of the Victorian Emergency Services Telecommunications Authority. She has also been a partner at Freehills (now Herbert Smith Freehills) and Holding Redlich.
In Ms Pengilley's view, the Keypoint model empowers practitioners to focus on what is most important – clients.
"It is great to see Keypoint moving into Melbourne and offering senior lawyers the opportunity to control their destinies so that they can focus on the practice of law and the provision of excellent client service while still having the support of Keypoint's infrastructure and friendly, collegiate environment," Ms Pengilley said.
Mr Diviny joins Keypoint from K&L Gates, where he practised as a tax partner for more than 15 years. He echoed the observation that clients receive better attention under this business structure.
"Keypoint's value proposition and service offering to clients is compelling, as is its innovative approach to meeting the requirements of experienced lawyers," Mr Diviny said.
Keypoint has been shortlisted in the 2016 Lawyers Weekly Women in Law Awards as a finalist for Boutique Diversity Law Firm of the Year. The winner of the award will be announced at a special event hosted in Melbourne this week. Find out more here.