Non-practising lawyer appointed to NewLaw partnership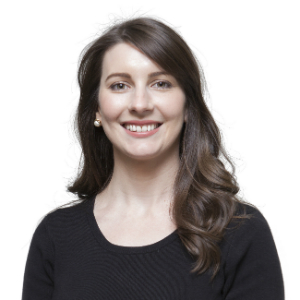 A young gun from Melbourne has been appointed an equity partner of NewLaw firm lexvoco.
Emily McCarthy (pictured) has been appointed as an equity partner of lexvoco. The 27-year-old is a qualified lawyer, however leads the firm's human resources team as a talent principal.
Ms McCarthy has previously worked as head of talent for Plexus and legal recruitment agency Alex Correa Executive. From 2007 to 2011 she worked as a legal assistant for a Brisbane-based litigation partner at Maunsell Pennington Solicitors, which is now part of the Gadens federated family.
Speaking to her appointment, Ms McCarthy said that she looked forward to moving the legal industry forward with lexvoco.
"I feel enormously proud of what we've achieved in the past 18 months in the NewLaw space, but most of all, I'm happy to work in a firm where our values of 'life's first, work's next' and 'show people that you care' are in play every day," Ms McCarthy said.
In a statement provided to Lawyers Weekly, lexvoco principal Anthony Wright said that Ms McCarthy's appointment recognised the value offered by other talent beyond the contributions of the firm's practising lawyers. He said that the choice in new partner was a deliberate move to live the NewLaw values of "diversity and differentiation".
"Emily's appointment is representative of the rapidly changing face of the sector. NewLaw is more than having partners who are solely lawyers. It's about seizing on commercially minded individuals that uniquely understand business and deliver meaningful solutions for clients – regardless of gender, age and years on the job as a qualified lawyer," Mr Wright said.
He added that because lexvoco's work is centered on matching lawyers with clients, a partner who understands both HR and legal sectors is advantageous.
"Emily's approach to talent ID, management and retention and matching lawyers to clients is very interesting and involves technology, behavioural psychology and a rigorous process. Emily also supervises their work to ensure great client outcomes," Mr Wright said.
Last year three senior legal counsel joined the firm, adding to lexvoco's list of 'on-call' personnel for in-house teams and law firms.