NewLaw to nab more 'non-traditional' lawyers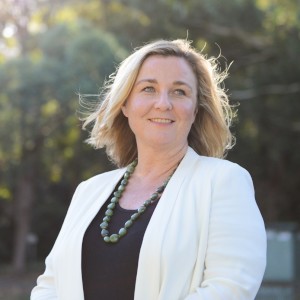 A performing artist turned banking manager turned lawyer has praised the NewLaw model for upping the ante on employing staff whose personalities don't fit inside the box.
Speaking to Lawyers Weekly, Catherine Mullins, national executive partner at Nexus Law Group, said NewLaw models are embracing more lawyers with skill sets and personalities that are outside the norm, unlike their BigLaw counterparts.
Starting her career by being involved in the performing arts, before taking on a teaching role, working as a judge's advocate, being employed by several Australian private practice firms and moving from the legal arm to the front line as a branch manager for Westpac, Ms Mullins has picked up a diverse range of skills. In addition, she has discovered which personalities are suited to which lines of work.
Commenting on her time spent at one particular private practice firm, Ms Mullins said after just two years she decided to leave upon the realisation that it was "just another traditional firm", where the graduates were "working very long hours".
She noted that this particular firm, along with some other private practice firms, didn't embrace her "non-traditional lawyer personality" and she felt as though she had to "mute" herself and not be her "happy, bubbly self".
Ms Mullins suggested that some private practice firms are set to lose out to NewLaw firms, as a result of not thinking outside the square when it comes to the people they employ and the culture they promote across the workplace.
"Many businesses and legal firms talk the talk when it comes to collaboration and collective wisdom, but few walk the walk," she said.
"They baulk at bringing in people with different skill sets.
"That's not the case at Nexus. It's complete collaboration and striving for success. For me, having been in business, it's completely in sync with Nexus. It's all client-centric. Law is the only industry that thinks you don't have to concentrate on customer service. My skill set from Westpac is a perfect fit."
Ms Mullins added that the Nexus embraces the same values and principals as she does, further cementing her decision to be fully on board with the NewLaw model.
"Nexus symbolised the exact same belief system and thought processes as mine. Its structure is awesome. My skills in general management and front line are really valued," she said.
"Good business structure is flexibility and strength. Those attributes apply to a good lawyer and a good law firm. A disruptive and dispersed law firm embraces the ability to ad lib … It's about having the right people and being client-centric, and that's what Nexus is."