Law firm's 'profit for purpose' model brings hope to Vic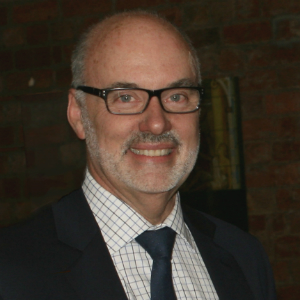 Salvos Legal has announced plans to expand its humanitarian practice to Victoria, with the aim to increase its national caseload to 300 matters per week within the next six months.
Speaking to Lawyers Weekly about the decision to establish a third office in Melbourne, Salvos Legal managing partner Luke Geary said the firm's growth is driven by a desire to directly service local communities.
"We act for a number of major public companies, government-owned business and financial intuitions that are headquartered in Melbourne. And this is the first opportunity that we can say, hand on heart, that we're providing free humanitarian legal services on their doorstep," Mr Geary said.
"Having a Melbourne headquarters for our humanitarian work will allow us to extend our reach and serve a diverse range of communities, who otherwise do not have access to government-funded legal services," he said.
Salvos has appointed criminal lawyer Darryl Annett (pictured) as its new Melbourne-based humanitarian partner to lead the firm's Victorian presence. Six months from now, the firm hopes to have a fully operational practice up and running, with a further 10 full-time lawyers employed to staff Mr Annett's team.
Under Salvos' business model, that group of 10 full-time lawyers will oversee the work of approximately 50 volunteers in Victoria who run night clinics for the community from local advice bureaus.
The social enterprise law firm, that run from two head offices in Brisbane and Sydney, handles approximately 200 new cases for free each week. Most of this work is directed to a team of lawyers in Salvos Legal's humanitarian branch from a number of advice bureaus located in Queensland and NSW.
Salvos hopes that the launch of its new humanitarian practice in Victoria will grow its pro bono caseload to 300 matters per week by October.
According to Mr Geary, Salvos has been in favourable position to grow its business for some time.
"We have, financially, been prepared to open another Melbourne head office for quite a little bit of time now. So we were really analysing where best we could place those resources. Melbourne recently presented itself with Darryl Annett as an opportunity for us that just ticked all the boxes," Mr Geary said.
Salvation Army venues host the legal advice bureaus, where people are able to visit and receive broader assistance services, ranging from welfare support, financial counselling and pastoral care.
"Even immediate food or shelter may be provided if it is necessary and depending on the dire need of their situation," Mr Geary explained.
"If it's a more complicated case, the [volunteer] lawyers there might provide on a limited assistance basis week to week. So the client will come back to that advice bureau week to week.
"With the more complicated cases, the lawyers will identify if there's a case need to be referred into the head office; and so the next day, it will be referred into the head office, and Darryl and his team will pick it up and run it full time as a case, as if it was a fee-paying client," he said.
The firm also runs a national telephone service for people seeking advice in rural and remote areas.
The Salvos Legal model comprises a national commercial practice that sends all the profits it generates to operate its fee-free humanitarian arm.
"This is all thanks to the support we receive from our commercial fee-paying clients who trust us as their legal advisers," Mr Geary said.
Mr Annett has previously acted as a Melbourne agent for Salvos Legal. He has worked as the principal solicitor for the Salvation Army in Melbourne since 2012.
Prior to his role with the Salvation Army, Mr Annett was a solicitor advocate with Robert Stary & Assoc Criminal Defence Lawyers. He has worked in a number of roles with the Office of Public Prosecutions in Victoria.
Mr Annett will work from a temporary office in the CBD until a needs analysis is finalised to determine which suburb can benefit most from having the Salvos Melbourne office situated in its local neighborhood.
"In these straitened times, when government-funded legal aid programs are being wound back, many disadvantaged people have little prospect of accessing legal support or the expertise of someone who can represent their interests and give them sound advice," Mr Annett said.
"Salvos have the signature characteristic of being there to catch people as they fall between the cracks, and in the practice of law, Salvos Legal plays a critical role in supporting this group of people," he said.