Franchise model pushing past NewLaw boundaries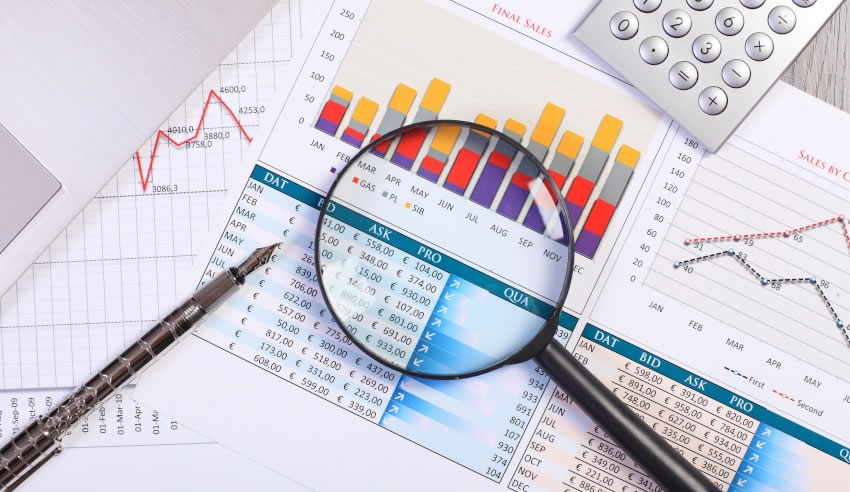 A NewLaw firm says by pioneering franchising as a business model in the legal profession, it has been able to mitigate the challenges that its competitors often face.
Speaking to Lawyers Weekly, Your Law Firm CEO Meda Royall said the firm's unique franchise model puts it a step ahead of its counterparts in what can be a challenging market.
"We feel that in NewLaw the struggles include being under-resourced, unproven concepts, some are too specialised, some are not multidisciplinary practices, some have great talent but they don't offer their lawyers autonomy, some are not designed to allow for lawyers' self-determination, the lawyers don't have ownership of the clients and business and high fees are charged for lawyers' participation," Ms Royall said.

"Your Law Firm was deliberately designed with these challenges in mind. [I] wanted to create a model that gave lawyers the control, support and autonomy that was lacking in alternative options that were available at the time.
"[We have] ensured that the Your Law Firm business model and approach operate on a partnership basis. Under this model, all franchisees can have their say in the strategy and direction of the franchise, which means they are brought in as changes happen.
"Collaboration and building a positive culture from scratch are the only way forward to challenging current culture and practice methods in the industry."
Ms Royall recently scooped up the Franchise Woman of the Year accolade at the Franchise Council of Australia VIC/Tas' Excellence in Franchising Awards. She said the win proves that the Your Law Firm model is a viable one.
"Having worked tirelessly to promote our values of accessibility, affordability and appreciation for both our lawyers and clients, and the need for change in practice methods to increase wellbeing in the legal profession, we are now being acknowledged as thought leaders and innovators, not only in legal but also in franchising," she said.
"The reason for being recognised as a leader in franchising is because we are pioneering franchising as a business model in the legal industry and because our model has proven to be incredibly successful as far as franchisees' sign-up numbers go.
"… Your Law Firm is the most viable offering for lawyers who want to own their clients and business, but with the support that they would find working in a large law firm."
Ms Royall added that for lawyers the Your Law Firm offering is attractive because "it means that they can work from home or wherever they choose, with state-of-the-art support systems in place which make this possible, including cloud-based practice management system, virtual and/or remote assistance across secretarial, paralegal, administration and bookkeeping – there is no need for a traditional office".
"But, if lawyers ever wish to have some face-to-face contact, they can chose to connect into or work from our central hub. Other than the obvious financial benefits of owning your own business, within our model our lawyers keep 80 per cent of their fees, receive referrals from the franchisor and the network, thus maximising their client lead generation, the franchisor assists in each lawyer's local marketing and business development as well as acts as a sounding board for regular reviews, accountability, business review and strategy as well as a facilitator for cost-effective sharing of resources," she said.

"We are creating a network of lawyers who feel appreciated and valued by the franchisor and the public, giving lawyers the support that they need to be their own boss and to own their equity and clients. In turn our lawyers will have improved job satisfaction, mental health, wellbeing and lifestyle.
"We believe this makes Your Law Firm not only the most viable option financially, but also in terms of a business built on sustainable practice methods where lawyer wellbeing and mental health are put at the forefront."
Ms Royall said Your Law Firm offers another unique edge over what's currently being seen in the legal market.
"The aim of Your Law Firm is to enable lawyers to make an ongoing positive contribution to their local community through the provision of affordable, high-quality, expert legal services. As the Your Law Firm model is so different to other legal organisations, lawyers can require mentoring and support to establish themselves in their local community and spread the word about the new service on offer," she said.
"[I have] intensively mentored Your Law Firm lawyers over the past year to help them build their own local practices. Lawyers across Victoria are already making strong, positive differences in their communities to help people access justice on a day-to-day basis.
"In addition to the ongoing mentoring, all our lawyers take part in initial and ongoing training on a range of areas to assist them in the running and growing of their firm and to support their wellbeing."
Since its inception, Ms Royall said the Your Law Firm has grown substantially.
"Through working closely with our lawyers, Your Law Firm has identified and grown to cater to their needs. Examples of this can be seen in the new positive psychology modules that have been introduced to the ongoing training program to give our lawyers the tools and skills to draw on in the areas they are finding most difficult in their everyday practice," she said.
"This year we have also diversified the Your Law Firm model and launched our Area Developer offering. These are franchisees with a responsibility for a set geographical area rather than a subject area of law and enable the lawyer to bring in a larger amount of work to their exclusive network that they build.
"[I] employed modelling experts to help [me] decide how to structure the new service, and involved [my] whole team in discussions around the necessary internal changes to ensure the new structure would be successful and communicated it clearly with everyone at Your Law Firm. This model is now in the process of being rolled out and receiving keen interest from potential area developers."
Looking ahead, Ms Royall said she aims to have an additional 10 to 20 principals, or franchisees, over the next 12 months and gain a larger national footprint.
"We are also working on the launch of other professional services franchise arms to build a true multidisciplinary firm. This will encompass the launch of an accounting franchise in the next 12 months," she said.
"The accounting franchise will be built on the same values of Your Law Firm and will allow for cross referrals and a stronger, more diverse network. To reach these goals we have looked closely at our processes and are working to create more efficiency over all areas of our business.
"The rollout of our area developer franchise model will play a key part in the successful growth of Your Law Firm and the launch of the accounting arm."