Goodbye job applications, hello dream career
Seize control of your career and design the future you deserve with
For and against
The NewLaw model – the way of the future or a fad? We speak to two experts who offer opposing views.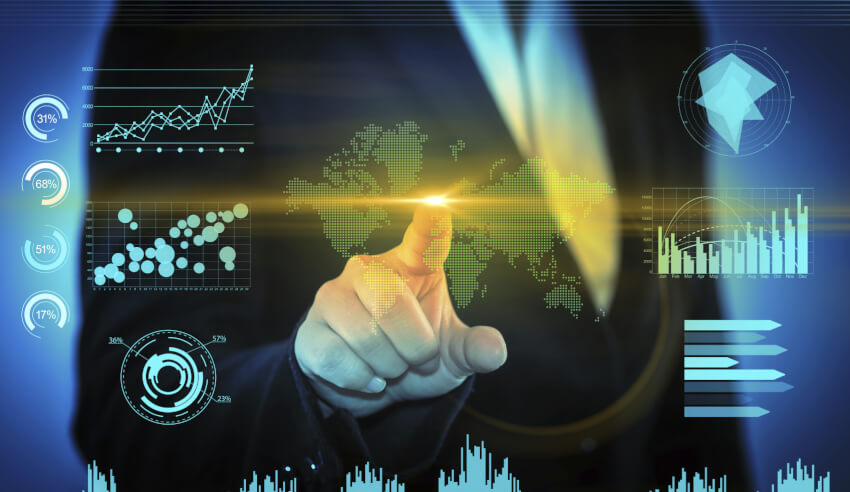 The NewLaw model has well-cemented itself into the legal profession.
You're out of free articles for this month
To continue reading the rest of this article, please log in.
Create free account to get unlimited news articles and more!
Promising greater flexibility, alternative billing arrangements and flatter working structures, these providers offer an attractive service proposition.
So much so, some have said that NewLaw firms are going head to head with some of the long-standing stalwarts in Australia's legal market, poaching not only their key clients but also their most valuable staff members.
With that in mind, is NewLaw set to become the new black? Or is it merely a motion that will be blurred as BigLaw looks to up the ante on assets that makes the NewLaw model seemingly so viable?
Great divide
When you look at the NewLaw and BigLaw business models at face value, they appear to offer different pros and cons.
On the one hand, the NewLaw philosophy is made up by characteristics such as a commitment to using technology to address legal issues, virtual or dispersed workplaces and flexible working arrangements for employees.
While on the other hand, BigLaw providers for the most part are built on a historic reputation, as well as partnership models, where partners are generally promoted from within and share in the equity of the firm.
VIEW ALL
However, despite the differences, some have suggested that the gap between BigLaw and NewLaw firms is starting to close, as BigLaw firms look to tap into more opportunities and evolve with the changing legal landscape.
Others, like Jeremy Szwider, principal at Bespoke, a pioneer of the NewLaw space in Australia, disagree and say that the NewLaw model is still a clear differentiator to that of BigLaw.
"What the NewLaw model offers is greater flexibility and a focus on cost-effective and efficient solutions. It's all about upending the rigid structure of the traditional law model and moving away from hourly billing so that lawyers can focus on producing results for clients – quality valued based results. This is not merely an alternative pricing arrangement – it is a model that delivers legal services in the context of modern technology, efficiency of services and value-based pricing," Mr Szwider says.
"With cloud-based technology, NewLaw firms (like Bespoke) assist its lawyers to work without barriers, enabling clients to easily communicate and connect with them. We work as an accessible pool of outsourced in-house lawyers, dedicated to understanding clients' businesses and keeping in tune with business needs.
"The trend of clients choosing NewLaw firms over traditional law firms tends to be based on their attraction to the culture of lawyers working 'in-house', the transparent pricing model and working towards common goals without the 'clock ticking'. Indeed, value-based pricing may be in the form of a fixed price, percentage of a transaction or a monthly retainer fee.
"As the NewLaw trend continues to grow, it is not surprising that there has been growth in collaborations between traditional law firms and NewLaw firms in recent years."
Jarred Hardman, founder at Crowd & Co, offers up a different perspective. He suggests that the idea of NewLaw model is not as applicable as it once was.
"I think that the industry has blurred the line between what is NewLaw and different delivery models which has resulted in anything which is 'new' being put into the NewLaw bucket," Mr Hardman says.
"As a result I think it's worth referring to the definition of NewLaw, which Beaton developed in 2013, and ensuring that we clearly label what is NewLaw versus what are NewLaw traits.
"For example: the secondment delivery model (think LOD) is really just a labour hire model; a marketplace (think LawPath, Crowd & Co) is a marketplace; a fixed-fee firm is a fixed-fee firm. These may have traits of the NewLaw model, but cannot really be called NewLaw businesses.
"In Australia, I think the best example of a NewLaw business is LegalVision as their delivery model incorporates the use technology, work processes, automation, uses other professionals to support the delivery of legal work, and their labour strategy sees them using core team members and contractors. They also market like a start-up."
The golden ticket
Both Mr Hardman and Mr Szwider have opposing opinions on which of the models present the best proposition to both clients and staff.
According to Mr Szwider, while the most suited model is dependent on the client in question, the NewLaw model offers distinct key points of difference in comparison to their counterparts.
"Organisations going through the early growth phases [which] don't have extensive financial resources or may otherwise have headcount constraints can find themselves in need of tailored cost-effective legal services – this is the NewLaw sweet spot," Mr Szwider says.
"Further, some large organisations or listed companies, with in-house counsel of their own, may require additional support which NewLaw firms can offer without the overheads and bureaucratic processes of traditional law firms.
"Clients of NewLaw firms, just like Bespoke's clients, appreciate that we can step in and provide the necessary legal support at any time that they need. We provide complete management over our clients' legal work from start to finish, preventing breaks in the communication chain and fostering approachability and transparency. As 'project managers', Bespoke ensures that costs do not escalate as part of this outsourcing process."
In regards to the staff proposition, Mr Szwider says the NewLaw environment is more appealing than BigLaw.
"The emphasis on connectivity and technology-assisted services makes NewLaw firms an appealing work environment to staff not wanting to be 'chained to a desk," he says.
"Not only is this great for staff juggling work, family and lifestyle – it is better aligned to the new generation who have grown up with technology, wondering why traditional law firms haven't made better use of these advances.
"Additionally, because NewLaw firms tend to not bill by time, staff can feel they can add real value to the work without constraints of hourly budgets and time sheets. Increasingly, NewLaw firms are procuring exceptional and accomplished legal talent, many of whom have ex-top-tier experience."
Mr Hardman agrees that while the NewLaw and BigLaw proposition depends on the type of client or staff members, he notes it's unfair to say NewLaw offers a better option to the traditional model.
"NewLaw is good for low level, business as usual work, but as they say, no one gets fired for hiring Freehills!" he says.
"It's got its place but will it take over the world – probably not, just like Airbnb won't kill the hotel industry. If we use the short-term accommodation industry as an analogy, sometimes a cool attic apartment is the order of the day, on other occasions it's a five-star hotel.
"[In summary] both have their benefits. For example, I think if you're a junior you need five years plus good firm experience, after that NewLaw is on the cards.
"Again it's about personal choice and the individual situation, both have pluses and minuses. I also don't think NewLaw has a monopoly on flexible and alternative working arrangements, so it's unfair to say NewLaw offers a better option to the traditional model."
Fad or for real?
Lawyers Weekly has always been privy to the debate that NewLaw opens itself up to.
While some are applauding these providers for going outside the box, others are more critical, stating that the model is a fad that is set to die out eventually.
Mr Hardman represents the former but also the latter.
"It has changed the legal landscape by bringing to the forefront different ways of doing business, which has resulted in the industry adopting different operating models and has seen BigLaw adopting those elements defined by Beaton which suit its delivery model," he explains.
"As a result the lines will blur and the 'fad' will become the norm."
Meanwhile, Mr Szwider says not only has NewLaw been disrupting the legal market for some time now, the number of firms that operate under this philosophy, across the globe, has increased dramatically over the years – something he notes is set to continue.
"Recently, Beaton Research + Consulting, in conjunction with the Commonwealth Bank of Australia, conducted a survey as part of the Legal Market Pulse study involving over 30 of the largest law firms in Australia," he says.
"Twenty-five per cent of law firm leaders in the survey indicated their firms had actively competed against NewLaw firms in the last 12 months. This illustrates the extent to which NewLaw has established its foothold in the legal market, and there certainly has not been any slowing down since.
"We are proud to boast that Bespoke was named by 25 per cent of these leading law firms as the new rival they competed with most regularly. Bespoke's pole position significantly outpaced other NewLaw entrants, with Bespoke cited almost twice as often as the nearest rival. This is a remarkable achievement by Bespoke that should not be underestimated. In only its eighth year of operation, Bespoke is now seen as a formidable competitor by the traditional law firms (some of which have been in operation for a century) and a front runner in the NewLaw space.
"NewLaw is definitely here to stay and is shaping this legal revolution."
A competitive edge
With all this in mind, do traditional law models need to be doing more in order to compete with the NewLaw model now and into the future?
Mr Hardman says no, noting that BigLaw has nothing to fear from NewLaw.
"I'd suggest that they don't even make up 1 per cent of the industry. What the traditional law firm needs to do more of is listen to their clients and redefine their delivery model to accommodate the changes we are seeing, which are largely driven by buyers of legal services," he says.
"As a result, the focus should be on the ownership structure to allow the executive to actually run the firms like businesses, optimising technology, productivity, enhancing their fixed and variable cost model and moving toward value-based pricing."
Mr Szwider disagrees, explaining that the traditional law firm needs to take notes from NewLaw in order to stay relevant into the future.
"Melbourne Law School and Thomson Reuters Peer Monitor recently released a report titled, 2016 Australia: State of the Legal Market, discussing the shift in the Australian legal market. It seems that the real issue is what these law firms are looking to achieve, how they are looking to operate, and what share of the market these firms are looking to take part in," he says.
"Law firms need to continually reassess their modus operandi. This will, in reality, form the basis for development – it is not a simple choice to adopt either the traditional law model or NewLaw model on the belief that one model is superior to the other.
"There will always be differing needs and demands from clients whether they are individuals, government or businesses, and this will vary between jurisdictions. Bespoke proudly boasts its status as a pioneer of the NewLaw space in Australia. Our positive growth and development reflects the success we have had in having NewLaw as our mantra."
Pioneering promise
Despite the debate between NewLaw and BigLaw, Mr Szwider says that he foresees greater interaction between the two moving forward.
"Like it or not, NewLaw firms are increasingly stamping their imprint on the legal industry, and traditional firms have had to adapt. The growth of NewLaw firms rivals BigLaw traditional law firms," he says.
"Some firms might try to introduce some form of new 'disruption' in the guise of a new buzzword, but the odd 'disruptor' tends to be a law firm or legal service provider bandying the words creativity and innovation despite using the same old tricks. NewLaw does not simply promise to be different, it truly performs differently, with flair and innovation.
"NewLaw is more than just a passing trend. Steve Jobs once said: 'Innovation has nothing to do with how many R&D dollars you have. When Apple came up with the Mac, IBM was spending at least 100 times more on R&D. It's not about money. It's about the people you have, how you're led, and how much you get it.'
"The legal profession does not have the privilege of having a leader like Steve Jobs at its fingertips. However, there appears to be enough innovators and disruptors looking from the outside in and helping us push the boundaries to evolve the legal profession. Some may simply call it an iteration or an evolution in the legal marketplace – I call it 'a revolution'," he concludes.