Establishing a generation of tech-literate lawyers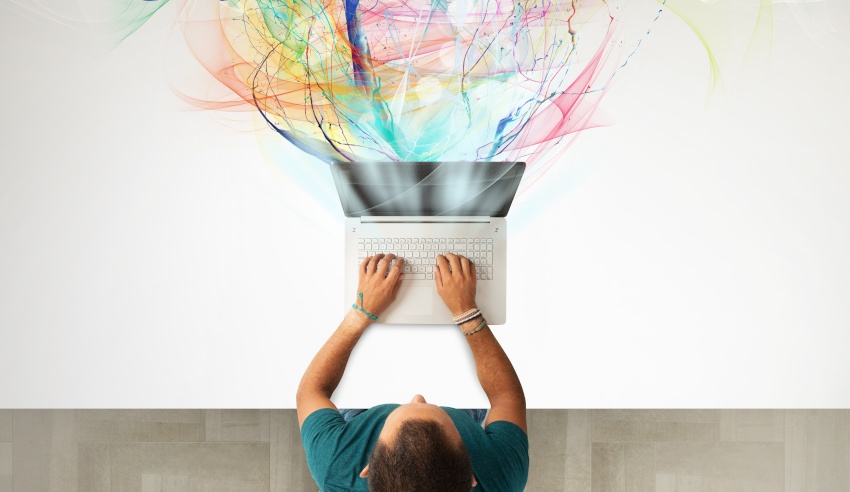 Law as a career appeals to students due to its longevity, prestige, and the challenge it offers — founded on hard work, ethics, analytical intelligence and strategic thinking, writes Whit Lee.
In keeping with this tradition, the majority of law students currently studying have their sights set on developing traditional legal skills that make up the core competencies of a legal graduate. For many, this is the logical, safe approach to laying the foundations of a legal career.
At the same time, technology has continued to advance and the legal sector has been disrupted through the advent of technologies such as smart contracts and AI platforms.
These tools purport to reduce time-intensive tasks of lawyers, provide data insights, and inform case strategy. As such, the skills and technological capabilities required of legal professionals are poised for significant change and the values at the core of the profession are set to be challenged.
To understand what technological skills will be required of legal graduates in the coming years, I spoke with Adrian Agius, a recent graduate who has made a successful start to his career as a legal tech specialist.
Opportunities to get into tech
Having spent a lot of time with his network engineer father, Adrian developed a keen interest in technology from a young age. This has fostered an interest in the workings of technology and how technological solutions can be applied in other areas.
With this background, Adrian had insight into a specialism that most students on his course were unaware of and was frustrated by the lack of content relating to technology in his law degree.
"In terms of what you're currently taught at law school, you're trained on CaseBase™, databases for legal research and how to find relevant articles, but you don't get into discovery platforms or any of the new AI contract review tools," said Adrian.
"Whilst legal history remains a prominent component of an introduction to law, modern developments around data, how it's used, and the legal frameworks that exist to govern data are overlooked," Adrian continued.
Adrian had the opportunity to learn about how technology can be applied in different fields but most students will not be aware of a range of career options that are available to them. Those with a dual interest in tech and law may therefore fail to progress into legal careers due to a lack of awareness — instead deciding to specialise in technology roles such as programming.
"Students normally have no exposure to technology during law school up until electives and it's only when people do their clerkships or are at a later part of their degree that they come across innovation and technology. As such, those with no previous exposure are unlikely to develop an interest in this area," Adrian said.
Do lawyers need an understanding of coding?
While it's one thing to be knowledgeable of the technologies and platforms available to the legal profession, it is a considerable leap to becoming proficient in coding.
Over the past year we have seen a trend of law firms offering their lawyers the opportunity to learn to code, which begs the question — do lawyers need an understanding of coding?
"I do not think that all lawyers need to learn how to code," said Adrian. "It depends on what kind of law you're practicing. If you're involved in cases such as investigating data leaks or negotiating data-sharing agreements, you should understand how a system is designed as this knowledge will mean that you have a greater capacity to advise your client.
"If you're a corporate lawyer working on a large merger, you do not need to know how to code unless the merger has to do with a really technical system," Adrian noted.
Why tech knowledge matters for ethics
The benefits of being tech-savvy can however extend beyond specialist insight into cases that revolve around technology. For law firms using AI tools, it's in their interest to educate their workforce in coding as it will equip them with a knowledge of how the information they are working with has been created, and the ethics of using such data.
A case in the US exposed by ProPublica found that a program designed to assess the likelihood of inmates to reoffend wrongly estimated that black prisoners were almost twice as likely to be selected than their white counterparts. This can happen because information that is keyed into machines can be informed by an individual's own prejudices, which is subsequently reflected in the decisions that the machine makes.
"A dual understanding of both the law and these systems allows you to understand what the algorithm is taking into account to make a decision and means that you can troubleshoot the output," said Adrian.
Where to from here? 
Over a short space of time, technological innovation has infiltrated every industry and will undoubtedly continue to advance to the extent that tech solutions will be utilised in all commercial activities. As such, being tech-savvy must be a pre-requisite trait of any future lawyer looking to adequately advise a client on any issue.
It would therefore be beneficial to the careers of current students and the future of the profession for there to be a greater integration of technology into legal education.
For Adrian, the experience gained from his childhood combined with his passion for the law has put him in a relatively unique position to make an impact in the legal industry — arriving at a time when an array of processes can be easily improved through the application of tech solutions.
"What is very positive for the future of law is that today's students are predominantly digitally native, so are more than comfortable navigating the internet and using search tools," said Adrian.
"By having the right conversations with the right people, law students with an interest in technology can carve out an alternative route through which they can create a serious impact on the way things are done," Adrian concluded.
Whit Lee is the Executive Director of Strategy & Legal Software Solutions at LexisNexis Asia Pacific.